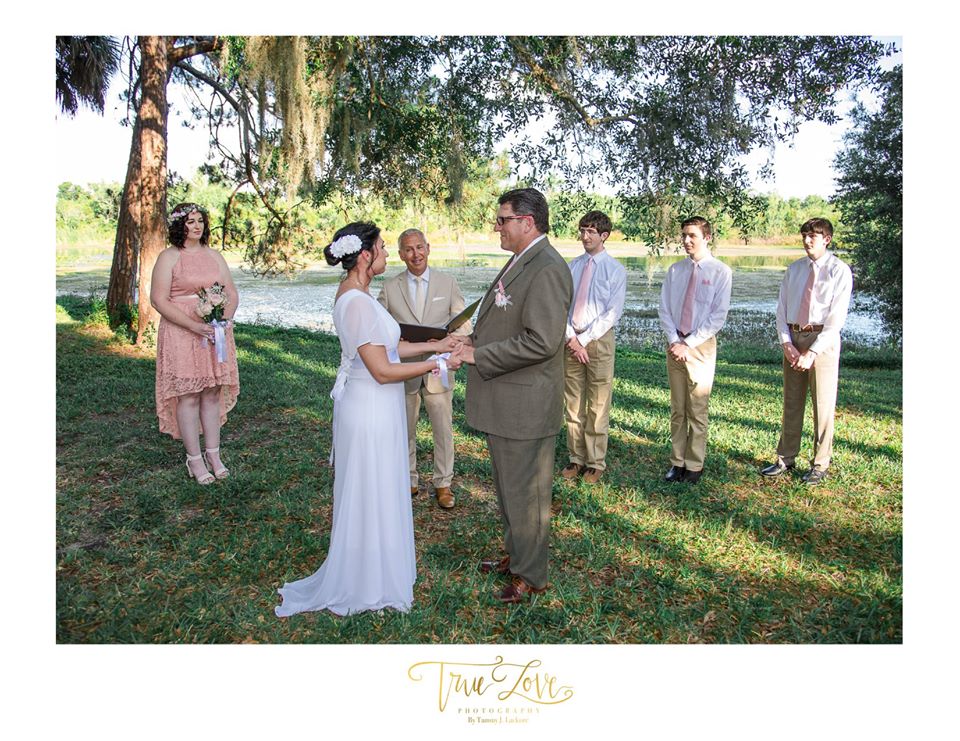 Elopement in Largo
During the Covid 19 Crisis, Brian was not deterred by their county's Stay at Home Order or Curfew. In mid-April and under the guise of driving to Taco Bell for some late-night food, he took Lanielle to a secluded spot overlooking Tampa Bay and asked Lanielle to be his wife! Never did they imagine they would have an elopement in Largo.
The couple wanted to elope quickly, and they chose John S. Taylor Park in Largo FL as the location for their intimate ceremony in early May (after Pinellas County lifted it's Safer at Home Order and Florida had entered Phase 1 of the State's "Re-Opening"). Taylor park is the quintessential Florida Park consisting of over 156 acres of Florida Pine and Oak trees dripping with Spanish Moss. It also has a 53-acre freshwater lake with lots of Florida Alligators.
The couple looked so happy as they made their way together to the edge of the lake in a shady spot for their elopement in Largo. The couple's custom designed ceremony included a special Thank You to Brian's four children, who were their attendants. Then the couple shared their wedding vows, exchanged rings and were pronounced husband and wife by Rev Rick Lackore of Sensational Ceremonies.
Special thanks to Tammy, with True Love Photography, for providing this beautiful picture during their intimate ceremony.
Congratulations to the new Mr. and Mrs. Brian McCully!