OUR WEDDING OFFICIANTS MAKE THE DIFFERENCE
Our wedding officiants will work with you to create a unique ceremony that you and your guests will talk about for years to come. Discover the vows, love, and wedding locations happening from Texas to Tennessee and Florida to Ohio.
Erika and Shaun traveled from Pennsylvania to get married in sunny Florida. The couple knew that having a big wedding was not in the cards for them as they both came from big families. The couple contacted Intimate Weddings of Orlando about having a simple elopement ceremony, just the two of them. After pouring over options for a location the couple chose an elopement package at Lori Wilson Park in Coco Beach. There with the sand between their toes and the

Vanessa and Devin chose the beautiful Hotel Zamora on St. Pete Beach as the venue for their wedding ceremony and reception in mid-Spring.    The Hotel Zamora on St. Pete Beach is a white-washed Mediterranean palace that though breathtakingly modern, feels anchored in a bygone era. Inspired by the architecture of its namesake Spanish province, the hotel's striking Romanesque façade is the framework for expansive luxury suites with balconies overlooking the Intracoastal Waterway and Gulf of Mexico, stylish dining and the laid-back leisure

Kelli and Michael traveled from Delaware to Orlando, Florida to have a vacation with their family and it was the perfect opportunity for them to renew their wedding vows. Their 20th anniversary was getting close so Kelli and Michael reached out to Intimate Weddings of Orlando to help them plan their vow renewal. The couple's children, along with a few other family members came along for the trip as well. After looking over the options Kelli and Michael picked the Paradise Cove package as
SENSATIONAL VOWS START HERE
I give myself to you in marriage. I promise to love, encourage and inspire you …
RESERVE YOUR DATE
WEDDING CEREMONY LOCATIONS
Ceremonies on the beach, or cozy at a mountain resort, or an intimate ceremony in your own backyard, choose your destination:

"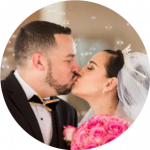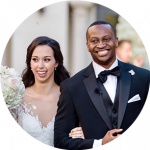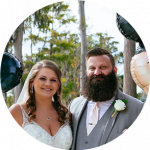 We cannot express our gratitude to Rev. Jeff Thompson for making our wedding day absolutely perfect.
FIVE STARS!! One of the BEST decisions we made for our Wedding Day was hiring Lon Tosi.
Glynn Ferguson did a phenomenal job. There was not a dry eye in attendance. We are beyond thankful for his services.
SEE MORE TESTIMONIALS