OUR WEDDING OFFICIANTS MAKE THE DIFFERENCE
Our wedding officiants will work with you to create a unique ceremony that you and your guests will talk about for years to come. Discover the vows, love, and wedding locations happening from Texas to Tennessee and Florida to Ohio.
Taylor and Matthew came from Washington DC and chose the beautiful John and Mable Ringling Museum of Art as the venue for their wedding ceremony and reception earlier this year. John Ringling was one of the five brothers who owned and operated the circus called "The Greatest Show on Earth." His success and entrepreneurial skills helped to make him, in the Roaring Twenties, one of the richest men in America, with an estimated worth of nearly $200

Georga and Joseph traveled from the United Kingdom to get married at the beautiful tropical Paradise Cove in Orlando, Florida. Paradise Cove is situated on the shores of Lake Bryan, just across the highway from Walt Disney World, in Orlando. When the couple contacted Intimate Weddings of Orlando, Victoria talked them through the pros and cons of each of the ceremony packagesthat were offered and when Georga and Joseph saw the photos from Paradise Cove they just knew they had found the

Wendy and Mike came from California, and chose Shephard's Beach Resort on Clearwater Beach as the venue for their wedding ceremony in late May. Recognized as one of the best beaches in the U.S., the powdery white sands and relaxed culture of Clearwater Beach provides the perfect backdrop for romantic getaways and fun-filled family vacations. Shephard's Beach Resort has evolved into a premier Gulf Coast Beach Front Entertainment Resort, and is known for their cutting-edge food choices, signature rooms, amazing sunsets, cool
SENSATIONAL VOWS START HERE
I give myself to you in marriage. I promise to love, encourage and inspire you …
RESERVE YOUR DATE
WEDDING CEREMONY LOCATIONS
Ceremonies on the beach, or cozy at a mountain resort, or an intimate ceremony in your own backyard, choose your destination:

"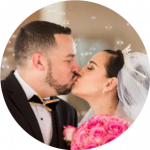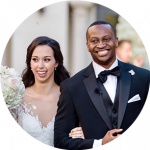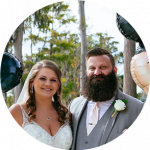 We cannot express our gratitude to Rev. Jeff Thompson for making our wedding day absolutely perfect.
FIVE STARS!! One of the BEST decisions we made for our Wedding Day was hiring Lon Tosi.
Glynn Ferguson did a phenomenal job. There was not a dry eye in attendance. We are beyond thankful for his services.
SEE MORE TESTIMONIALS