OUR WEDDING OFFICIANTS MAKE THE DIFFERENCE
Our wedding officiants will work with you to create a unique ceremony that you and your guests will talk about for years to come. Discover the vows, love, and wedding locations happening from Texas to Tennessee and Florida to Ohio.
Austyn and Anthony met while training to be Secret Services agents in New Mexico.  Their quiet friendship blossomed into a love for each other and things have never quite been the same.  The couple chose the beautiful Paradise Cove in Orlando, Florida for their lakeside wedding.   Beneath the swaying palm trees and along the white sandy beach of Lake Bryan Austyn and Anthony walked the aisle, took their vows, and became husband and wife.  Jasmine

Priya and Daniel chose the Tampa Garden Club as the venue for their wedding celebration and reception in early Summer Club is located at the edge of the Seddon Channel, where the Hillsborough River flows into Tampa Bay. A large, covered veranda, luscious garden area and gazebo make The Garden Club a beautiful location for Weddings and Special Events.  With its lush tropical and subtropical plants and serene sunsets, the Tampa Garden Club is ideal for a boutique wedding, or

Erin and Brian had such a beautiful lakeside wedding at the Estate House at Cypress Grove in Orlando, Florida. There with their family and friends they walked the aisle, took each other by the hand, said their vows, and became husband and wife. Michele Butler Events coordinated the entire day for the couple. She made sure their beautiful lakeside ceremony and reception without without a hitch and that they had the very best vendors to make it happen. Corner
SENSATIONAL VOWS START HERE
I give myself to you in marriage. I promise to love, encourage and inspire you …
RESERVE YOUR DATE
WEDDING CEREMONY LOCATIONS
Ceremonies on the beach, or cozy at a mountain resort, or an intimate ceremony in your own backyard, choose your destination:

"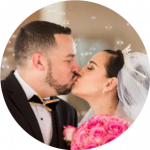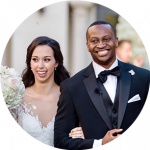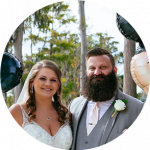 We cannot express our gratitude to Rev. Jeff Thompson for making our wedding day absolutely perfect.
FIVE STARS!! One of the BEST decisions we made for our Wedding Day was hiring Lon Tosi.
Glynn Ferguson did a phenomenal job. There was not a dry eye in attendance. We are beyond thankful for his services.
SEE MORE TESTIMONIALS