SENSATIONAL SOUTH FLORIDA
In South Florida, Sensational Ceremonies offers exceptional South Florida wedding officiants. All of which are capable of helping you realize the wedding ceremony of your dreams. Read our biographies to get to know us better!
South Florida Wedding Officiants
Reverend Brody Howell
"I have been an ordained minister for 23 years as a South Florida Church Pastor.  Officiating Destination Weddings in beautiful South Florida for over 10 years still brings great joy!
I would love to be a part of your special day and help you to prepare for your wedding ceremony.  Allow me the privilege of helping you to create a custom ceremony that not only fits the two of you, but tells a little of your love story."
Sincerely, Reverend Brody
Local:407-361-7781
Toll Free:888-390-7299
Fax:888-243-6216
South Florida Wedding Officiant: 
Pastor Arthur Connor
Arthur Connor, Jr., was born and raised in St. Croix, US Virgin Islands. He served as a Youth Leader/Pastor with Bethel Worship Center for 6 years and he is now the Youth Pastor at Metropolitan Baptist Church of Hollywood, Florida. Moreover Arthur Connor, Jr. has ministered in many worship services from US Virgin Islands to Florida.

Arthur serves on staff with First Priority of South Florida as a Area Network Coordinator and on the staff of Metropolitan Baptist Church as Youth Minister.

Arthur earned his BA in Business Administration and Marketing from Florida Atlantic University and is currently pursuing his Masters in Christian Education at Trinity International University.

Arthur now resides in Margate, Florida with his beautiful wife Tamara Connor, and their two sons, Emanuel and Noah.

Arthur has a passion for helping couples start their married life off on the right foot and is dedicated to making your wedding ceremony a great reflection of your love story for one another.
Local:407-361-7781
Toll Free:888-390-7299
Fax:888-243-6216
South Florida Wedding Officiant: 
Pastor Mike Pileggi
Pastor Mike Pileggi has been involved in ministry for over 10 years. He was born in Miami, FL and lived in Venezuela for 11 years. His parents are of Spanish and Italian descent. Pastor Mike has been married to his beautiful wife, Mari, since 2015.
From an early age, he knew he would be involved in ministry, he has spent most of his time working with families. Currently serving in ministry as the Student Ministry Pastor in Christ Journey Church, he spends his time counseling teens and parents with their struggles in their everyday life.
Pastor Mike is currently in Seminary, and plans to continue until he reaches a Doctorate in Ministry. He plans on staying in Miami, FL unless the Lord calls him and his family somewhere else.
Due to the nature of his job, Pastor Mike has a strong passion at helping couples not only get married, but staying married. His desire is to unite two people that love each other and coach them through the process. After being part of hundreds of weddings, Pastor Mike feels that marriage is the greatest symbol of God's love we can see here on earth every day. He feels it is a humbling experience to get to be a part of each couple's special day.
Local:407-361-7781
Toll Free:888-390-7299
Fax:888-243-6216
South Florida Wedding Officiant: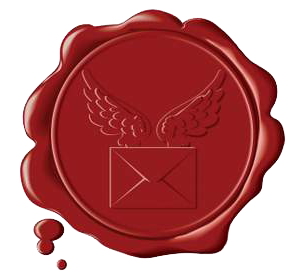 Getting Married In Florida?
Get your marriage license fast, easy and affordably
with Married By Mail!
LEARN MORE
Getting married in South Florida? Request a complimentary consultation from one of our South Florida wedding officiants.