SENSATIONAL ST. AUGUSTINE
In the St. Augustine area, Sensational Ceremonies offers exceptional St. Augustine wedding officiants. All of which are capable of helping you realize the wedding ceremony of your dreams. Read our biographies to get to know us better!
St. Augustine Wedding Officiants
Reverend Joy Blessing
I truly care about your love, your wedding, and the life you are beginning together. As every ocean wave is uniquely beautiful and like no other, no two weddings should be the same. At the beach, a beautiful resort, an inspirational church, a glorious home or a cozy venue: I will devote myself to help create a wedding ceremony which celebrates your love. I will help craft a designer ceremony which will be cherished forever.
As love grows deeper and more significant with each anniversary, it is also my delight to officiate vow renewal ceremonies which reflect upon the beautiful life you've built together– and inspire you to commit to always know the best is yet to come.
As a graduate of Wright State University in Ohio, and having completed Seminary studies in Texas and Florida, I have gleaned wisdom and understanding from those of all walks of life. I have worked as a teacher, an airline customer service manager, a flight attendant, a corporate chaplain, a counselor and as a minister. In all my world travels, I have learned that the best place to be is where you are, when with the ones you love the most. It is my profound joy and privilege to help make your wedding celebration with your future spouse-and all those you love– the best it can be.
It is also my joyful delight to provide Baby Blessings and Dedications. While it is my profound pleasure to be a part of all of life's most special, happy occasions, I also consider it my privilege to officiate at memorial services. I will help you celebrate the life of a loved one (or even a beloved pet)- while also encouraging you through a time of loss. I am dedicated to help every ceremony be Sensational!
God Bless, Reverend Joy Blessing
Local:407-361-7781
Toll Free:888-390-7299
Fax:888-243-6216
Savannah, Orlando, Jacksonville, St. Augustine Wedding Officiant: 
Montgomery Hadden
Hello, I am Montgomery Hadden, but everyone calls me "Moo." I have served in church ministry and as a corporate chaplain for over 20 years. This has provided a wide array of experiences, including performing weddings from Florida to Kentucky. It has been a joy to participate, joining so many couples and seeing their families grow over the years. I would love to work with you to make your vision for your wedding ceremony come to life.
Local:407-361-7781
Toll Free:888-390-7299
Fax:888-243-6216
Jacksonville, St. Augustine Wedding Officiant: 
Reverend Randy Hale
My name is Randy Hale and I am an ordained minister who has performed hundreds of wedding ceremonies from small, intimate, private ceremonies to large formal affairs with lots of moving parts. Every wedding I officiate, no matter large or small, is treated with the same care, planning and attention to detail. Thanks to my years of experience, I bring a calming presence to every ceremony. My goal is to help you design a ceremony that will be a unique expression of your love and of your commitment to each other. I am also an experienced premarital counselor. I look forward to getting to know you and your fiance, and being a part of your special day.
Local:407-361-7781
Toll Free:888-390-7299
Fax:888-243-6216
Jacksonville, St. Augustine Wedding Officiant: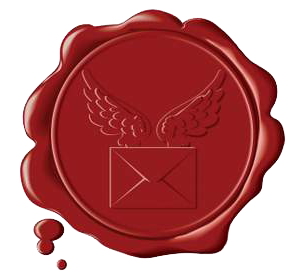 Getting Married In Florida?
Get your marriage license fast, easy and affordably
with Married By Mail!
LEARN MORE
Getting married in St. Augustine? Request a complimentary consultation from one of our St. Augustine wedding officiants.