In the Jacksonville area, Sensational Ceremonies offers exceptional Jacksonville wedding officiants. All of which are capable of helping you realize the wedding ceremony of your dreams. Read our biographies to get to know us better!
Jacksonville Wedding Officiants
Reverend Joy Blessing
I truly care about your love, your wedding, and the life you are beginning together. As every ocean wave is uniquely beautiful and like no other, no two weddings should be the same. At the beach, a beautiful resort, an inspirational church, a glorious home or a cozy venue: I will devote myself to help create a wedding ceremony which celebrates your love. I will help craft a designer ceremony which will be cherished forever.
As love grows deeper and more significant with each anniversary, it is also my delight to officiate vow renewal ceremonies which reflect upon the beautiful life you've built together– and inspire you to commit to always know the best is yet to come.
As a graduate of Wright State University in Ohio, and having completed Seminary studies in Texas and Florida, I have gleaned wisdom and understanding from those of all walks of life. I have worked as a teacher, an airline customer service manager, a flight attendant, a corporate chaplain, a counselor and as a minister. In all my world travels, I have learned that the best place to be is where you are, when with the ones you love the most. It is my profound joy and privilege to help make your wedding celebration with your future spouse-and all those you love– the best it can be.
It is also my joyful delight to provide Baby Blessings and Dedications. While it is my profound pleasure to be a part of all of life's most special, happy occasions, I also consider it my privilege to officiate at memorial services. I will help you celebrate the life of a loved one (or even a beloved pet)- while also encouraging you through a time of loss. I am dedicated to help every ceremony be Sensational!
God Bless, Reverend Joy Blessing
Local:407-361-7781
Toll Free:888-390-7299
Fax:888-243-6216
Savannah, Orlando, Jacksonville, St. Augustine Wedding Officiant: 
Michele Donovan
I truly love creating ceremonies designed for the uniqueness of each and every couple. I have been blessed to meet and marry some of the most wonderful people, and as the first Northeast Florida officiant for Sensational Ceremonies I could not be more proud to be part of this incredible team of Wedding Professionals. I feel very blessed to be able to have a connection with people and I want to make your wedding day fun, exciting, and very unforgettable!
Every Bride, still to this day, gives me goosebumps when they walk down that aisle with the happy glow on their face. The way the groom looks at her makes everything a perfect day!
I love to laugh and have fun but at the same time put my whole heart into your day. I want you to feel as though I have been part of your lives, even if just for a short time.
I have been with Sensational Ceremonies since 2011 and everything I have done in my life prior to this was just a job. It is truly a blessing to be able to spend time with people on one of the happiest days of their lives, I could not imagine doing anything else!
How do I know that your wedding is one of the happiest days of your life? I have witnessed many 'happiest days' and it started with my own wedding day. I have the most incredible marriage with my husband Patrick, he is my best friend and the love of my life. This is what I want for all couples to have. We have five grown children, three daughter-in-laws, one son-in-law and now four beautiful grandchildren! And let's not forget our Foxhound Kelsey, she is our four-legged fur baby!
I look forward to bringing the joy of not only your wedding day, but a lifetime of marriage to you!
Blessings, Michele Donovan
Local:407-361-7781
Toll Free:888-390-7299
Fax:888-243-6216
Jacksonville, St. Augustine Wedding Officiant: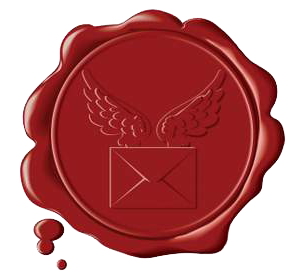 Getting Married In Florida?
Get your marriage license fast, easy and affordably
with Married By Mail!
LEARN MORE
Getting married in Jacksonville? Request a complimentary consultation from one of our Jacksonville wedding officiants.