SENSATIONAL SPACE COAST/VERO BEACH
In the Space Coast/Vero Beach area, Sensational Ceremonies offers exceptional Space Coast/Vero Beach wedding officiants. All of which are capable of helping you realize the wedding ceremony of your dreams. Read our biographies to get to know us better!
OUR SPACE COAST/VERO BEACH
Space Coast & Vero Beach Wedding Officiants
Reverend Joel Lusz
My name is Reverend Joel Lusz and I am an ordained minister serving on the east coast of Florida and the beaches. I have been officiating wedding ceremonies for over 10 years and I love helping each couple create their perfect wedding. I have a Masters Degree in Counseling Psychology from Trinity Evangelical Divinity School and I have been in full – time ministry for nearly 30 years.
My promise to you: to provide a wedding ceremony that fits the two of you perfectly. Whether you're looking for something casual, reverent, intimate, traditional, or a combination of any of these, I will work diligently with you to create exactly what you want. Your "worry – free" ceremony will make you proud and pleased and you'll be left with a great memory for years to come.
I would be honored to meet with you and to discuss how we, together, can create the ideal wedding ceremony!
Blessings, Joel Lusz
Local:407-361-7781
Toll Free:888-390-7299
Fax:888-243-6216
Juan Auffant
My name is Juan Auffant and I am a licensed Florida State Notary, serving as a wedding officiant for Sensational Ceremonies in the Central Florida area. Each relationship is unique and it is my responsibility to provide you with the time and dedication to create a custom ceremony that will leave a lifelong, lasting impression.
I am also a Spanish speaking officiant and able to deliver a partial or full Spanish ceremony in a memorable manner.
It would be an honor to assist you in creating a cherished and impressionable ceremony for your wedding day.
Blessings, Juan Auffant
Mi nombre es Juan Auffant y yo soy Notario Licenciado en el Estado de Florida, quien puede oficializar ceremonias, tales como bodas, y cualquier otro tipo de ceremonias en el área de la Florida Central. Cada relación es única y es mi responsabilidad proporcionar el tiempo y dedicación para crear una ceremonia personalizada que dejará una impresión duradera."
En Español:407-259-4493
Toll Free:888-390-7299
Fax:888-243-6216
Orlando, Space Coast/Vero Beach Wedding Officiant: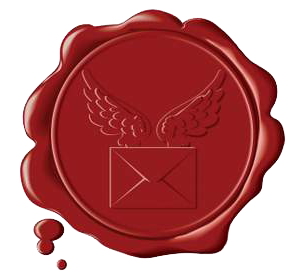 Getting Married In Florida?
Get your marriage license fast, easy and affordably
with Married By Mail!
LEARN MORE
Getting married on the Space Coast or in Vero Beach? Request a complimentary Space Coast/Vero Beach consultation from one of our officiants.