SENSATIONAL TAMPA & ST. PETERSBURG
In the Tampa/St. Petersburg area, Sensational Ceremonies offers exceptional Tampa/St. Pete wedding officiants. All of which are capable of helping you realize the wedding ceremony of your dreams. Read our biographies to get to know us better!
Tampa/St. Pete Wedding Officiants
Reverend Rick Lackore
As a licensed officiant and ordained minister serving the West Coast of Florida, Reverend Lackore will help each bride and groom craft a unique wedding ceremony that reflects their love and commitment for each other. Rev. Rick says, "As a member of the Sensational Ceremonies Staff it is my goal to help you make the start of your journey together the most memorable day of your life."
Reverend Lackore is a licensed and ordained minister and graduated from Trinity College of Florida with a BA in Biblical Studies and Tampa Bay Theological Seminary with a MA in Biblical Studies. He has served and pastored churches in Florida and Wisconsin since 1990. After over 26 years in ministry, he has officiated at Wedding Ceremonies from barefoot on the beach, to the church sanctuary all the way to high end venues and destination weddings. As a skilled professional, his warm personality will bring a smile to your face and help both you and your guests enjoy your unique celebration.
Reverend Rick has been happily married to his wife, Tammy for 33 years. They have four children and seven grandchildren. Currently, they live in Redington Shores, Florida. In his spare time, he enjoys traveling with his wife and hanging out at the beach.
Reverend Rick
Local:813-421-3079
Toll Free:888-390-7299
Fax:888-243-6216
Tampa St. Pete Wedding Officiant: 
Pastor Chris Thomas
My name is Pastor Chris Thomas. I'm a licensed officiant and ordained minister. I've been married to my beautiful wife, Julie, for 26 years. We share 6 amazing children. I currently serve a local church as Worship and Family Pastor, teaching marriage conferences and counseling married couples.
I absolutely LOVE that wedding moment when I have the honor of pronouncing couples husband & wife and see them start their journey together.
I'm ready to help you plan an amazing wedding full of memories, that will last a lifetime. 
If you give me the honor of performing your unique ceremony, you'll be able to relax and enjoy your wedding day. 
Sincerely, Pastor Chris
Local:813-421-3079
Toll Free:888-390-7299
Fax:888-243-6216
Tampa St. Pete Wedding Officiant: 
Pastor Brian Jones
My name is Pastor Brian Jones and I am a wedding officiant with Sensational Ceremonies, serving the west coast of Florida since 2011. I have had the privilege of helping hundreds of couples experience a magical wedding ceremony, unique to their dreams, and personalized to celebrate their special love. Licensed and ordained in the local church, I served in various ministries before transitioning to weddings. I am fun to work with, professional, and will encourage every couple to be themselves in planning their special day. Every ceremony is presented "from the heart", with a deep appreciation for marriage, like mine of over 20 years to my high school sweetheart, Sheila. We currently raise three beautiful children, and are excited about growing old together.
Pastor Brian Jones
Local:813-421-3079
Toll Free:888-390-7299
Fax:888-243-6216
Tampa St. Pete Wedding Officiant: 
Pastor Rich Tiemann
My name is Pastor Rich Tiemann. I am a licensed officiant and ordained minister residing in and serving the Greater Tampa Bay Area. I am passionate about helping each bride and groom create a one of a kind wedding ceremony that is truly "them" and that will make their "big day" a dream come true. If you give me the honor of being your officiant, you can expect a dedicated partner in planning your ceremony and excellence in its execution with some fun sprinkled in, for good measure.
I have been involved in a local church for 10+ years serving in various areas ranging from music to youth and children's ministry. I am very happily married for 12 years now to my beautiful bride, Jessica, and am the proud father of two energetic children.
I look forward to working with you!
Blessings, Pastor Rich Tiemann
Local:813-421-3079
Toll Free:888-390-7299
Fax:888-243-6216
Tampa St. Pete Wedding Officiant: 
Reverend Blake Harcup
I am a native Floridian. I was born and raised in the wonderful city of Sarasota, FL and come from a large family. I am the oldest of four siblings and most of my extended family have lived within a few miles radius my entire life. Growing up here in Sarasota was a great opportunity to be outside all of the time. I thoroughly enjoy the outdoors and like to spend as much time outside as I can. I spent much of my childhood playing baseball and that has now morphed into golf. A pastor who plays golf, how rare!
I attended Liberty University and it was there that I started to date my wife. We were married in 2010 and it has been a spectacular journey. My wife and I stayed in Virginia for nearly 8 additional years and worked and continued school there. We now have three beautiful girls and are loving every minute of it!
It has been a such a blessing to be able to be a part of Sensational Ceremonies and to be a part of one the most important days of so many people's lives. It has been a great joy to share in such a joyous day with so many others! If there's anything I can do to help you put together your custom ceremony please do not hesitate to give me a call.
Blake Harcup
Local:813-421-3079
Toll Free:888-390-7299
Fax:888-243-6216
Tampa St. Pete Wedding Officiant: 
Kathy Thomas
My name is Kathy Thomas I am a Notary Officiant and the member of the Tampa Team. I am a 2nd generation Florida native as well as a longtime resident of the Tampa Bay area. I grew up in Pinellas and now I currently reside in Manatee county. I love to fish and be outdoors. My husband and I also enjoy traveling around our state and we are Disney lovers.
My journey to becoming an officiant began in 2013, when my now husband and I were married by a Sensational Ceremonies officiant. Planning our wedding made me realize that I wanted to be part of weddings from the other side of the event. After obtaining my notary commission and praying about it I was lead back to Sensational Ceremonies but this time not as a bride. I love weddings and I enjoy seeing 2 people who love each other declare that love and commitment to each other. I would love to be the one who helps you make your wedding day beautiful and provide you with a memorable ceremony.
Kathy Thomas
Local:813-421-3079
Toll Free:888-390-7299
Fax:888-243-6216
Tampa, St. Pete Wedding Officiant: 
Reverend Bill Cruz
Reverend Bill, as he is affectionately called, brings with him a wealth of experience and training as a minister, therapist, and actor.
As an Ordained Minister of the Gospel, Reverend Bill considers it an honor to officiate over what he believes is the strongest and most intimate relationship know to Man, i.e., the union between a man and a woman. The union of two precious lives, raised under different circumstances and situations, and now called to become one, ushers the couple to a myriad of rich and interesting adventures as they work together to build a home.
As a Licensed Marriage and Family Therapist, Reverend Bill brings into this marital event over 23 years of experience in what makes a marital relationship strong and long-lasting. His formal premarital sessions deal with exploring and examining the major issues that marital couples bring to his counseling sessions and how to deal with them more effectively before saying, "I do." After the marriage ceremony, he has served as an on-going resource to the couple in building a healthier marital dyad for years to come.
As an actor of both film and television, Reverend Bill understands the importance of team work and using all of the resources available to make the marriage ceremony an event that will be remembered for a long time. His flexibility, openness and willingness to work with the couple in regards to the details of the ceremony results in making the marriage ceremony a treasured experience.
Reverend Bill has been married for three decades to his bride, Theresa. Together they have raised and nurtured three children. Reverend Bill and Theresa have been involved in ministry among the poor for years, helping and encouraging all to live lives of purpose as members of the community, filled with gratitude for what they have and what they can give.
Blessings, Reverend Bill
Local:813-421-3079
Toll Free:888-390-7299
Fax:888-243-6216
Tampa, St. Pete Wedding Officiant: 
Getting married in Tampa or St. Pete? Request a complimentary consultation from one of our Tampa/St. Pete wedding officiants.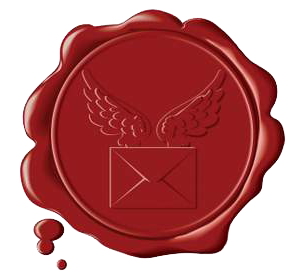 Getting Married In Florida?
Get your marriage license fast, easy and affordably
with Married By Mail!
LEARN MORE