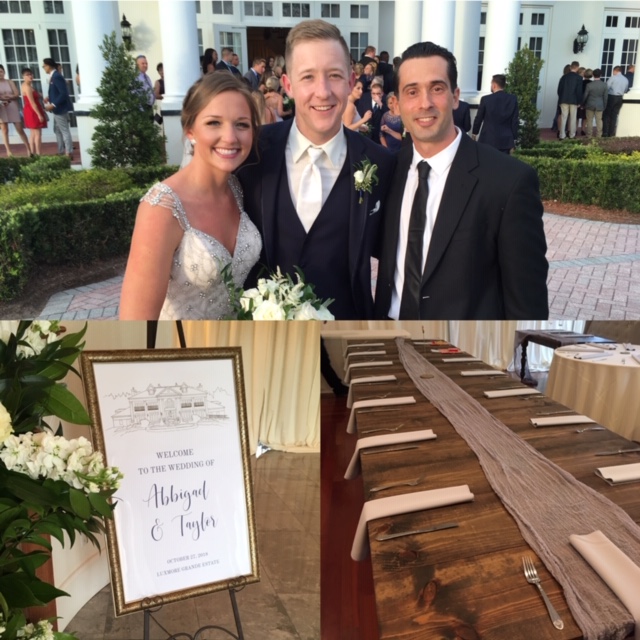 Beauty at Luxmore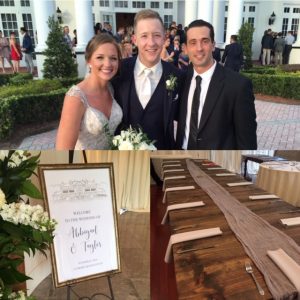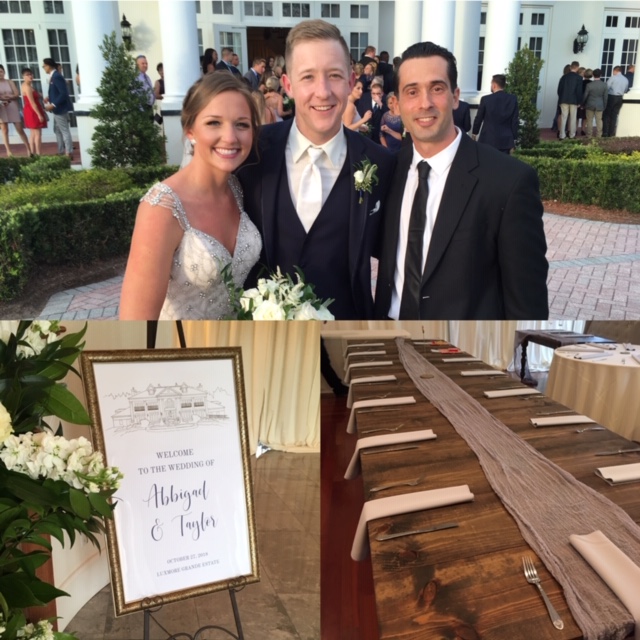 Taylor and Abbi had a fairytale type wedding at the The Luxmore Grand Estate. This place is breathtaking as it provides an old colonial manor scene with views of Lake Jessup. The evening began in the ballroom where Harry Rubi from Sensational Ceremonies Conducted a traditional ceremony. The couple exchanged personal vows and they said.
She is the most selfless and caring person I have ever met, her thoughtfulness never ceases to amaze me. She has the warmest heart and loves me more than I ever thought was possible. She has a smile and personality that can make everyday a great day. She is so smart (way smarter than I am or ever will be) and amazes me with how much she cares for her kids at work and she is truly changing lives and making a difference every day. She is the only person that can make me WANT to clean and do household chores because I know she would do the same if I asked or needed her to.
She is the only person that I will let steal the covers or fall asleep during every movie we watch together, without getting mad. I love her so much that I have learned the names and the backstories of all of her favorite TLC shows, which are on every Tuesday night when I get home from work. No matter how frustrated we may get with one another at times, we have always agreed to never go to bed angry because at the end of the day it's not worth it. She truly gives me a reason to wake up and smile everyday because no matter what happens, I know that I will get to come home to her every night. She has shown me what it means to be a team. Whether its grocery shopping, taking care of Stella or any number of other random things, it is easier when we work together. Finally, I have found out what it feels like to fall in love with my best friend. We can go on fun date nights, we can sit on the couch, or we can run errands. When we are together we always smile and laugh, and we can literally talk about anything with each other because we will give honest feedback whether it is in agreement or disagreement. I think of marrying and spending the rest of my life with the woman of my dreams, but also an adventure with my best friend.
I love how we can be our true selves around each other, regardless of the situation.
I love how we still get just as excited to see each other today as we did 7 years ago.I love how our relationship is rooted in friendship. I love him even when UCF isn't playing their best football game. I love how he encourages me to be the best version of myself
I love how he finds the excitement in the little things in life. I love how much he cares, about me, about our dog Stella, and about his family. We've made it through high school, college, stressful jobs, busy grad school and still managed to always put each other first. I could go on for days but this will do for now.
The guest where then ushered to the scenic patio area for cocktail hour. The guest where then escorted back into the ballroom to rock the night away by the gifted DJ from Madd Vybez. The details of the evening was captured by Maria Glassford from Maria Glassford Photography