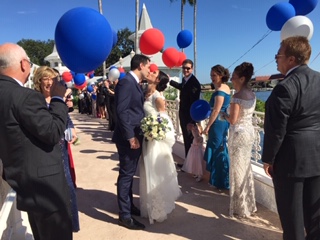 A Dream Wedding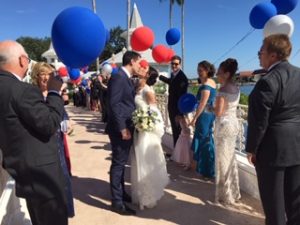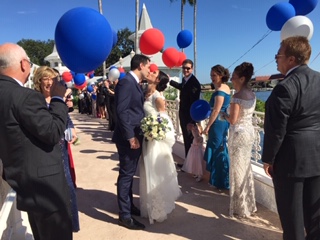 The
Disney Wedding Pavilion
at
Walt Disney World
in
Orlando, Florida
was the sight of a picturesque October afternoon wedding between Kyle and Julia. It was a dream wedding as they were surrounded by about 40 of their closest friends and family members for their early fall wedding. The Las Vegas couple had dreamed about getting married at Disney and their dreams finally came true with a beautiful custom ceremony.
Rev. Jeff Thompson
of
Sensational Ceremonies
worked alongside the couple to build their custom ceremony to fit their beautiful love story and to showcase their sweet love for their family and friends.
Congratulations Kyle and Julia, may you live happily ever after!