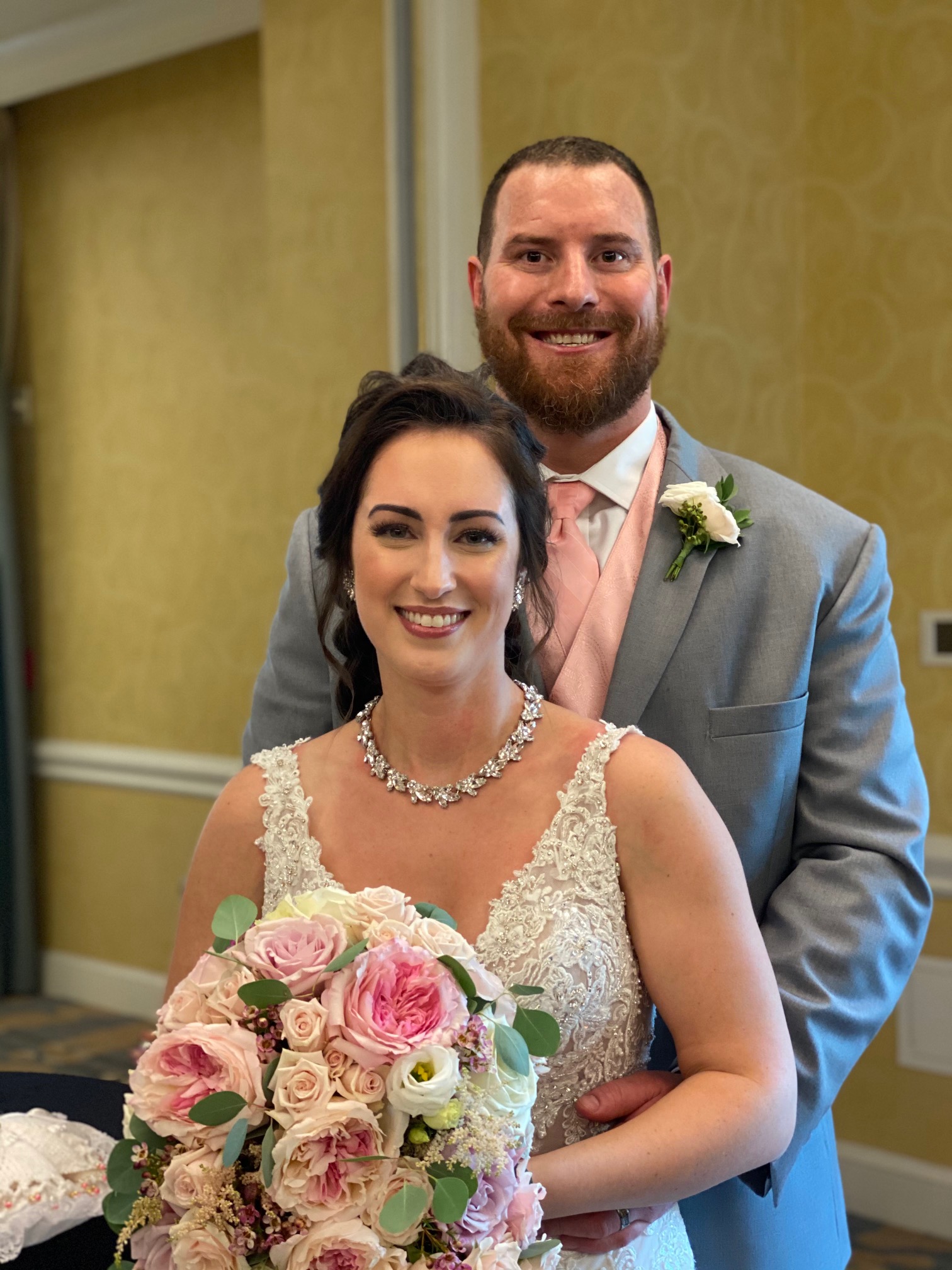 Award Winning
When Barry and Jessica planned their wedding they really didn't expect a huge turnout from their family and friends as the country was just bouncing back from a pandemic.  The couple chose the beautiful award-winning  Omni Orlando Resort at ChampionsGate and the guests came! Just minutes away from Walt Disney World and boasting their own championship golf course this is the perfect venue for business travelers, families, or just when you want to get away.
The coordinators with Just Marry worked with the couple to put together an amazing team of award-winning wedding vendors.
PB and J Studios, the award-winning photography team, made sure to capture every moment of the couple's wedding day.  From getting ready shots in their suites, to the ceremony, formal pictures with family, and on to the reception.  There was not a single detail that they missed.
Pixies and Petals really stepped up to the plate with their award-winning style for floral décor..  Everything from the men's boutonnieres to the lavish bouquets for the ladies, was over the top.
Soundwave Entertainment, the award-winning DJ company was on sight to make the beautiful music for the ceremony was paired perfectly with the beat thumping, heart jumping, music of the dance floor at the reception.  
For an award-winning cake the couple had to look no further than Sugar Sugar Cake Boutique.  Danielle brought the delicious flavor to the wedding and left everyone wanting more.  That buttercream is to die for!
Coming from out of town can be daunting when you are having a wedding, but one of the hoops that Barry and Jessica didn't have to worry about was getting their Florida Marriage License.  The couple asked the award-winning Married by Mail to secure their marriage license for them and the process was perfect.  
For their Orlando wedding officiant the couple asked Rev. Glynn Ferguson, an official Walt Disney World Wedding Officiant and the owner of the award-winning Sensational Ceremonies.  Rev. Ferguson worked with the couple to create a custom ceremony that fit them like a glove.  He also gave them a homework assignment to write and tell him why they love each other.
Jessica wrote: I truly love Barry with all my heart. He lights up a room as soon as he walks in. He is such a genuine person. He has a kind heart and tries to help anyone he can (even if he doesn't know them personally). His smile and laugh are so infectious you can't help but smile when you see or hear him. He makes me laugh every single day. We have so much fun together. He is spontaneous and unpredictable. Every day is a new adventure. He is a hard worker and keeps me motivated in my own goals. If I am sad or having a bad day, he always finds a way to cheer me up or puts a funny/positive spin on the situation. We bring out the best in one another and I know I am a better person having known Barry. He is my best friend and I cannot imagine life without him. 
Barry wrote:  I love Jessica because she is the most kind-hearted, selfless, understanding and goofy at all the right times woman I have ever met. I know I can always count on her to be there and make me laugh when I've had a rough day or go on an adventure when we are bored. There is no one else on the planet I can do all the silly stuff I love to do, then go have an intimate date night with. We do not have the conventional love story, we are always playing and constantly making jokes with each other while laughing until we can't catch our breath and I wouldn't have it any other way. Every day I'm astonished about how lucky I am, she makes me a better person, the person I want to be and I will forever be hers.
Congratulations to the two of you!  We wish you a Happily Ever After.