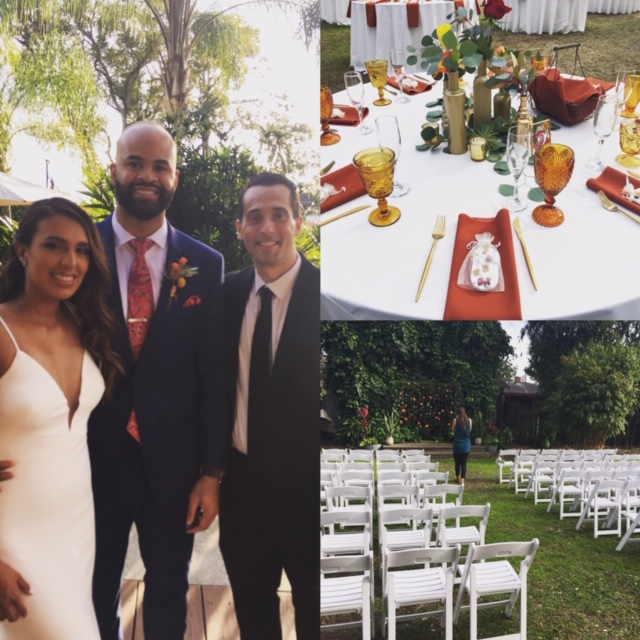 Bohemian Paradise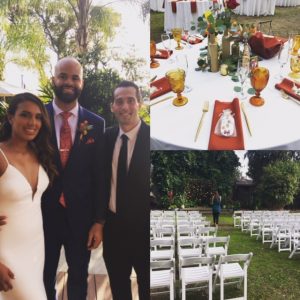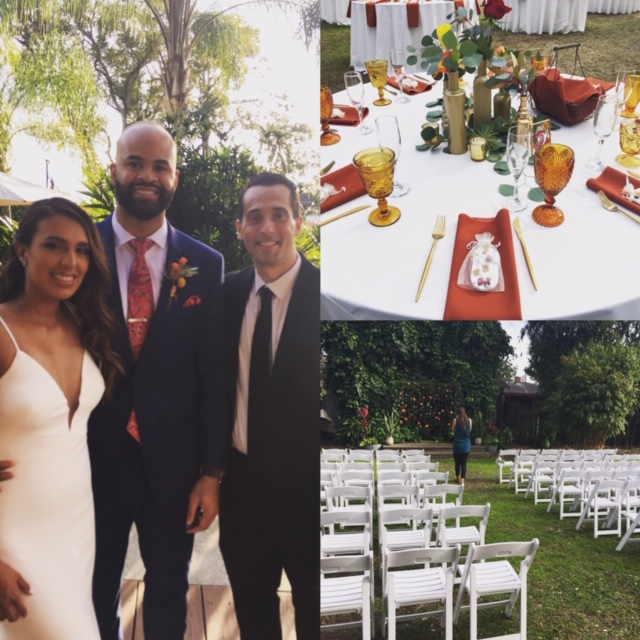 Kevin and Jessica had an artsy garden vibe style wedding at the The Acre. This location is breathtaking as it provides an serene bohemian atmosphere with eclectic Art Deco buildings throughout. The unique part of this venue is that it gives the guests freedom to explore and wonder throughout the beauty of their compound. Walking into the venue guest were greeted with a dazzling display of floral fall theme décor throughout thanks to the highly talented team at Flowers by Lesley. The evening began in the peace garden where Harry Rubi from Sensational Ceremonies conducted a personalized ceremony filled with laughter and tears. Kevin and Jessica exchanged personal vows and they said:
Jessica: I love Kevin because he makes me feel safe; in our relationship, in our home and in his arms. He is always sure and steadfast in his actions and means exactly what he says. He is the "method" and I am the "madness." He keeps me grounded when I overreact and over analyze. I love Kevin because he is always thoughtful and kind. He has accepted and embraced my family from the beginning and makes me so excited to start our own little family in the future! I love Kevin because he reminds me of his love every single day, and he has come to know me better than I know myself!
Kevin: I love Jessica because she has a good heart. She sacrifices for the both of us and our future. She does not ask for much in return. I knew I loved her when we would hang out together and I would not get tired of being with her. She was ok to go out and just stay in and relax. One of her best qualities is that she puts up with me. Not many, family included, have been up for the challenge more so than Jessica
The guest where then ushered into a ranch style setting for cocktail hour, while the bride and groom dove off for private moment. The whole event was being captured by one of the best in the business Joel from 28 North Photography. The guest where then escorted back to the outdoor reception area and experienced a fine dinning curtesy of Uncommon Catering. The bride and groom brought in the main entertainment of th =e evening by virtue of DJ Danny Garcia. These whole wedding was put together by the top planners in Central Florida Runway Events.