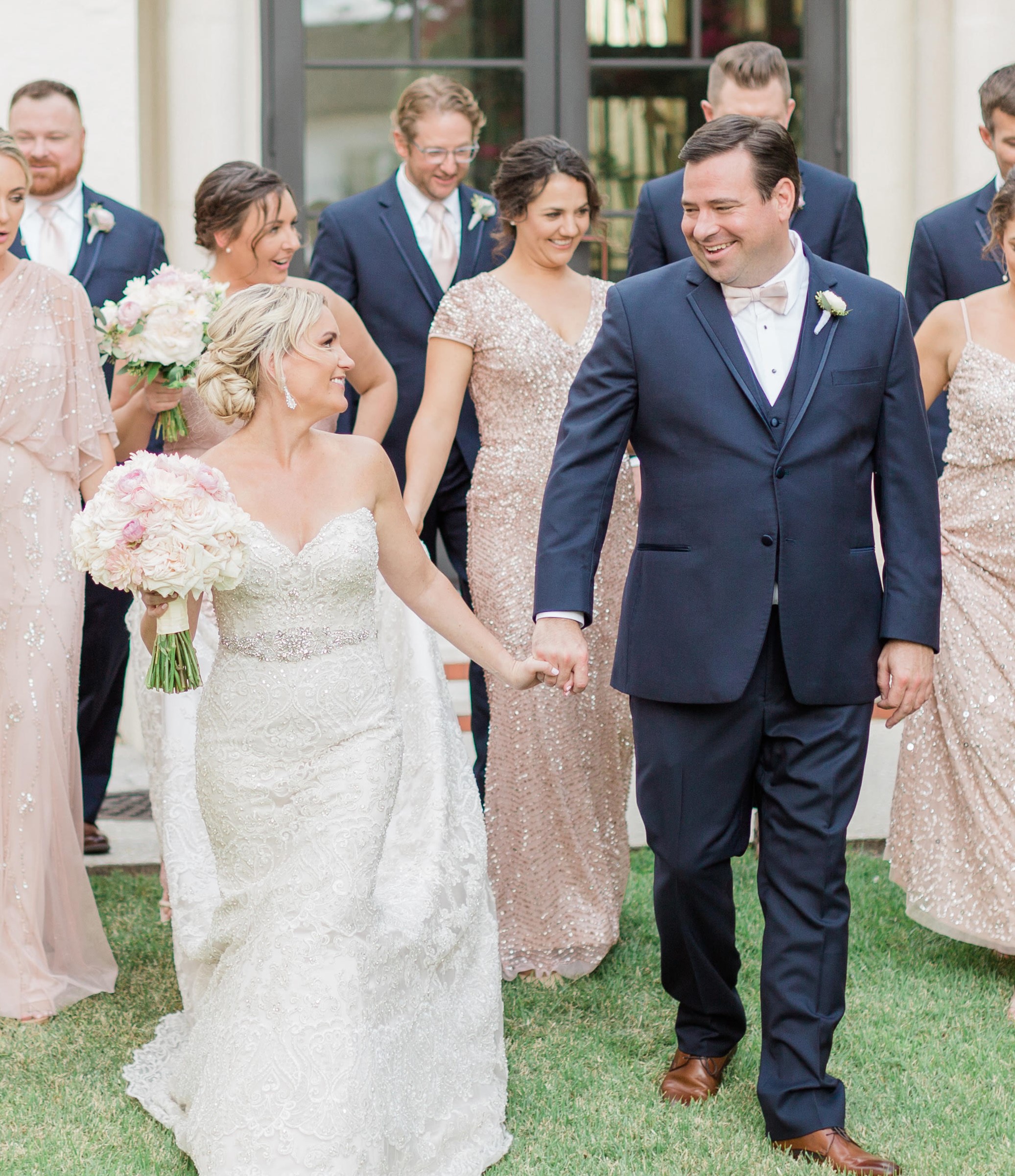 Boutique Wedding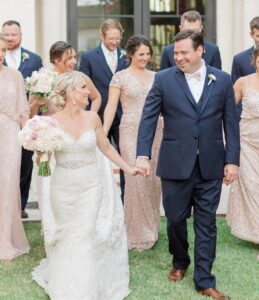 The Alfond Inn is a gorgeous boutique hotel nestled in the heart of Winter Park, Florida. It features a great lawn for weddings and other events, as well as a magnificent rotunda for indoor events. The Alfond Inn is definitely upscale. It provides for a rich and vibrant atmosphere. It was a beautiful setting for Michael and Maura, their many friends, and family members to hold their boutique wedding celebration!
Lon Tosi of the officiating team at Sensational Ceremonies worked with Maura and Michael on developing a wonderful custom ceremony for their boutique wedding. They stated with a detailed planning kit that offers many alternatives for all sorts of wedding styles. The couple selected a non-religious ceremony that reflected their values. The overall theme focused on "love". For instance, "When we love, we see things other people do not see. We see the things that make our bellowed unique and special" Lon had the couple write about their love to one another. He wrote: You are stunningly beautiful, always push me to be my best, respect me, and, provide a perfect compliment – for me. I love you so much! She wrote: "You are the funniest person that I have ever met. You accept me for who I am, and are the rock of our family". About the rings: Something is made from raw elements. Love it like that. It comes from humble beginnings, made by imperfect beings. It is the process of making something beautiful where there was nothing at all". It was a gorgeous ceremony befitting of the all-star venue and team that helped to make it all happen.
Nothing happens without a fantastic planner. Nicole from Pave Weddings made it all happen with grace and style! Right on time! Of course, the Alfond Inn staff's lead representative Kelly Keiger made certain that their venue was ready for a boutique wedding to remember. Photography is so important. The husband-wife team, The Hendricks captured the entire event. The photo with this review is one of their amazing shots. The entire event was captured on video by Esmeralda Cinema of Miami. Of course, Lon Tosi of Sensational Ceremonies preformed a wonderful and heartfelt wedding ceremony. Music Remembrance was there in all their glory providing the ceremony & cocktail music with their quartet. White Rose Entertainment provided the reception music! Only the best! Fiora Designs made certain that the flowers were just gorgeous. Thanks to all the remaining vendors including Makeover Station, Sprinkles Custom Cakes, Swag Décor, Creative Collaboration (Live painting) Bubble Miami, and Orlando Wedding & Party Rental.
And it all happened on a sunny and warm October evening in Winter Park, Florida