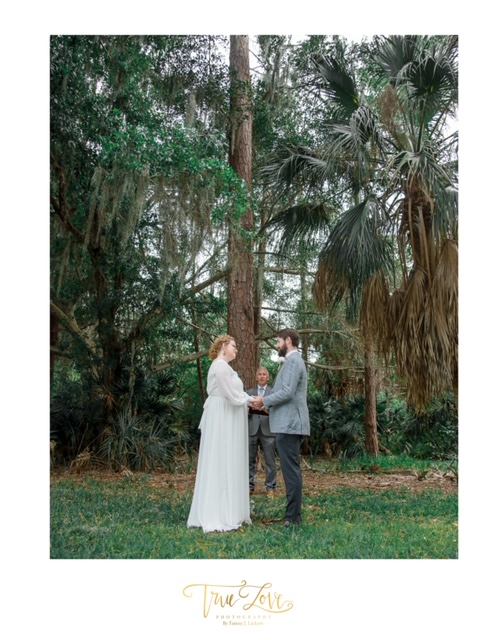 Elope
Sara and Jarett's plans to elope to Savannah, GA were interrupted by the Covid 19 Crisis … so they decided to elope in their home state of Florida in early Spring. In less than a week they obtained their FL Marriage License and chose their ceremony selections. They also picked out a small public park in Pinellas County for their ceremony that was still open during the Safer at Home Guidelines.
Sara looked beautiful as she made her way to join Jarett in front of a group of Pine, Oak and Palm Trees situated by a tranquil lake. The couple's custom designed ceremony included the Blessing of the Hands and A Wedding Prayer. Then, with just the two of them, the couple shared their wedding vows, exchanged rings and were pronounced husband and wife by Rev Rick Lackore of Sensational Ceremonies.
Special thanks to Tammy, with True Love Photography, for providing this beautiful picture during their intimate ceremony.