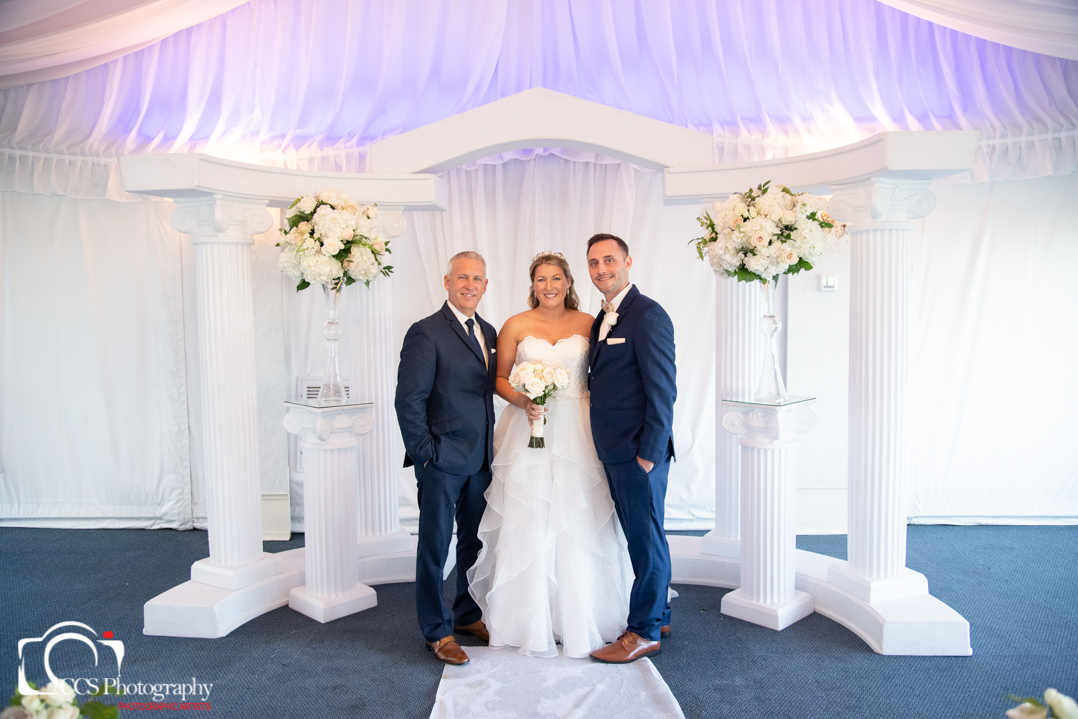 From South Carolina to Safety Harbor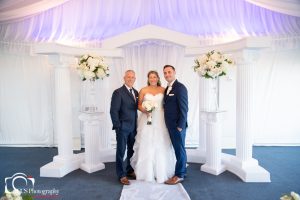 Brittany and Joseph came all the way from South Carolina, and chose the beautiful Safety Harbor Resort and Spa as the Venue for their wedding ceremony in mid-October. Brittany looked amazing as she was escorted by her father to join Joseph in front of their beautiful wedding column arch. There, in front of their family and friends, the couple shared their vows, exchanged rings, and were pronounced husband and wife by Rev. Rick Lackore with the Tampa team of Sensational Ceremonies. Sound services provided by On the Move Productions and the venue and event coordination was provided by Maria and the rest of the staff at the Safety Harbor Resort and Spa. Special thanks to Wedding Photographer Roger with CCS Photography for providing this beautiful photo of the happy couple with Rev Rick after their ceremony.
Congratulations to the new Mr. and Mrs. Joseph Martin!