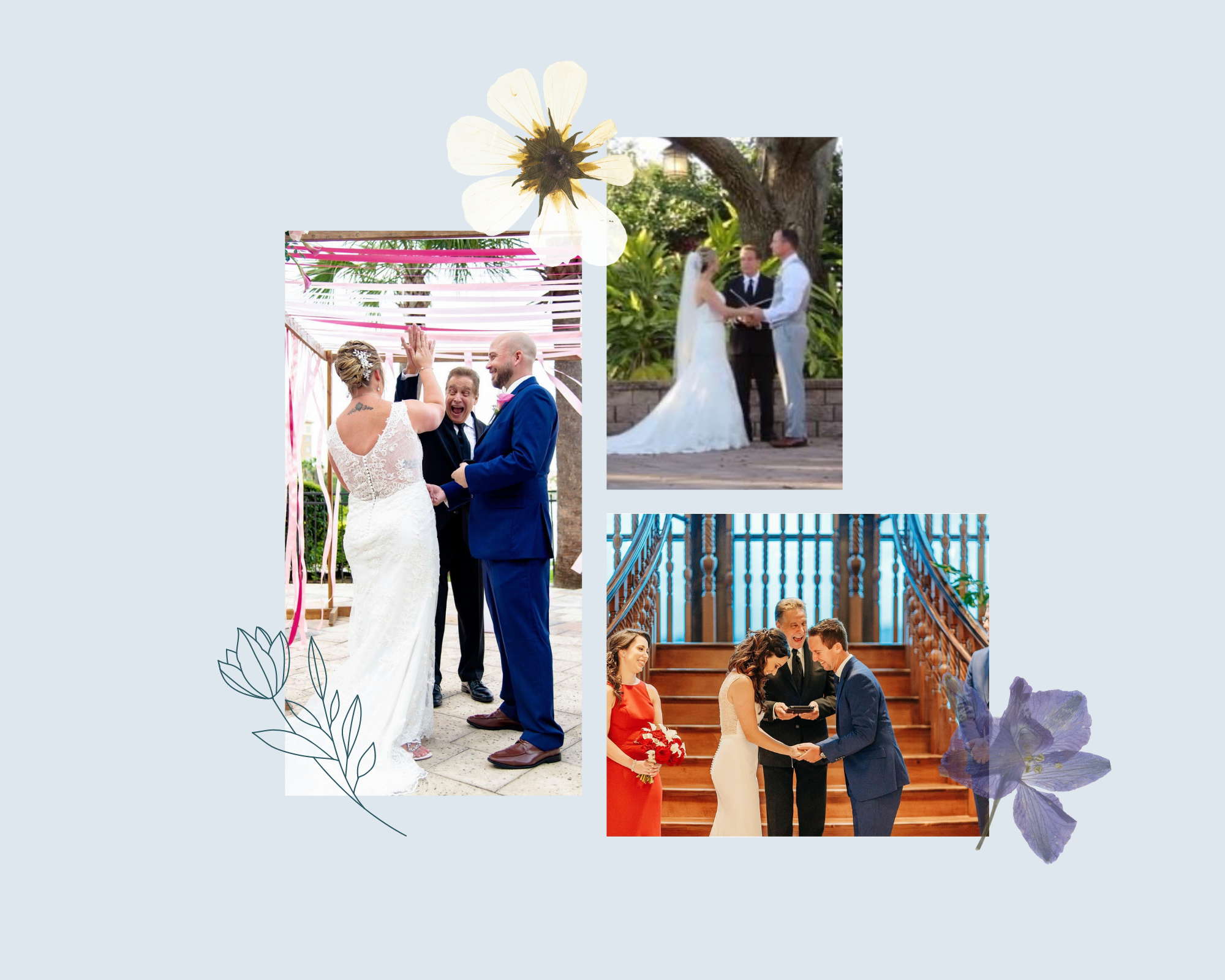 Meet the Team: Lon Tosi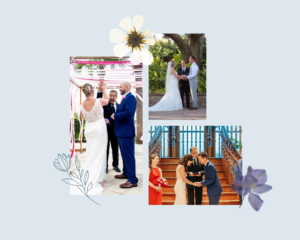 Hi, I'm Victoria back again with your Meet the Team! Today we are going to meet Lon Tosi,
Before we get started Lon, what is your favorite flavor of wedding cake?
That's easy, chocolate!
Let's get started, tell us where you are located and how long you have been with Sensational Ceremonies.
I'm located in Orlando Florida, and I have been part of the team for 13 years now!
Before you came on board, what did you think a destination wedding was?
I had absolutely no idea.
What schooling or work experience has prepared you for what you do now?
BS- Business Management Point Park University – Pittsburgh, PA
MS – Personnel and Labor Relations – St. Francis University, Loretto, PA
When I started, officiating, I had retired from a career in sales and training. I presented and sold sales and management programs for Xerox Learning Systems. It changed names over the years but has remained a premier training company. I performed training and presentations in front of sales and management groups. Among others, my customers included Dow Chemical and General Motors. Through another company, as I evolved in my career, I sold plastic molded products to high level customers Included in my customer base were John Deere, Volvo Truck North America, The United Postal Service, Freightliner, PACCAR Trucks, Coca Cola and many more to mention. I held the position of national sales manager. In essence, I became very comfortable in front of groups which is a perfect training ground for a wedding officiant.
What is your favorite part of a wedding as a guest? And as the officiant?
Meeting the guests. I have learned so much about so many topics just talking to guests at a reception. As an officiant, I cherish the moments that I have with the couples at the altar. Afterall, that moment passe so quickly, but will remain with them forever.
What is a tradition that never gets old?
The kiss! I love the kiss! It tops off the entire event. "Sealed With a Kiss" !!!!
What is your favorite extra item, i.e., sand ceremonies, unity candle?
I love the Spirits or Winebox Ceremony. It is dynamic and if the couple does exactly what it outlines (write letters for the box annually) it someday will tell the story of their evolving love. That is powerful!
What is something you wish couples did not do?
Use a non-experienced officiant that has never done a wedding previously. Every couple deserves to have a more sophisticated professional wedding experience.
What is something you wish couples knew about you?
That I deeply care about what I do as an officiant and that I put 110% into every ceremony. Afterall, it might be my 3-rd of the day, but it will be their special wedding forever.
And last, but certainly not least; what is one piece of advice you would like to give to all couples?
After 50-years of marriage I offer this advice:
Keep talking! Endlessly talk!
Treat each other always with respect and kindness.
Act like you are still dating.
Listen to the little sounds that you each make, and smile at them. They are a great gift to cherish.
Never give up! Thank you Lon for sharing some of your favorite things, and advice for all couple out there.