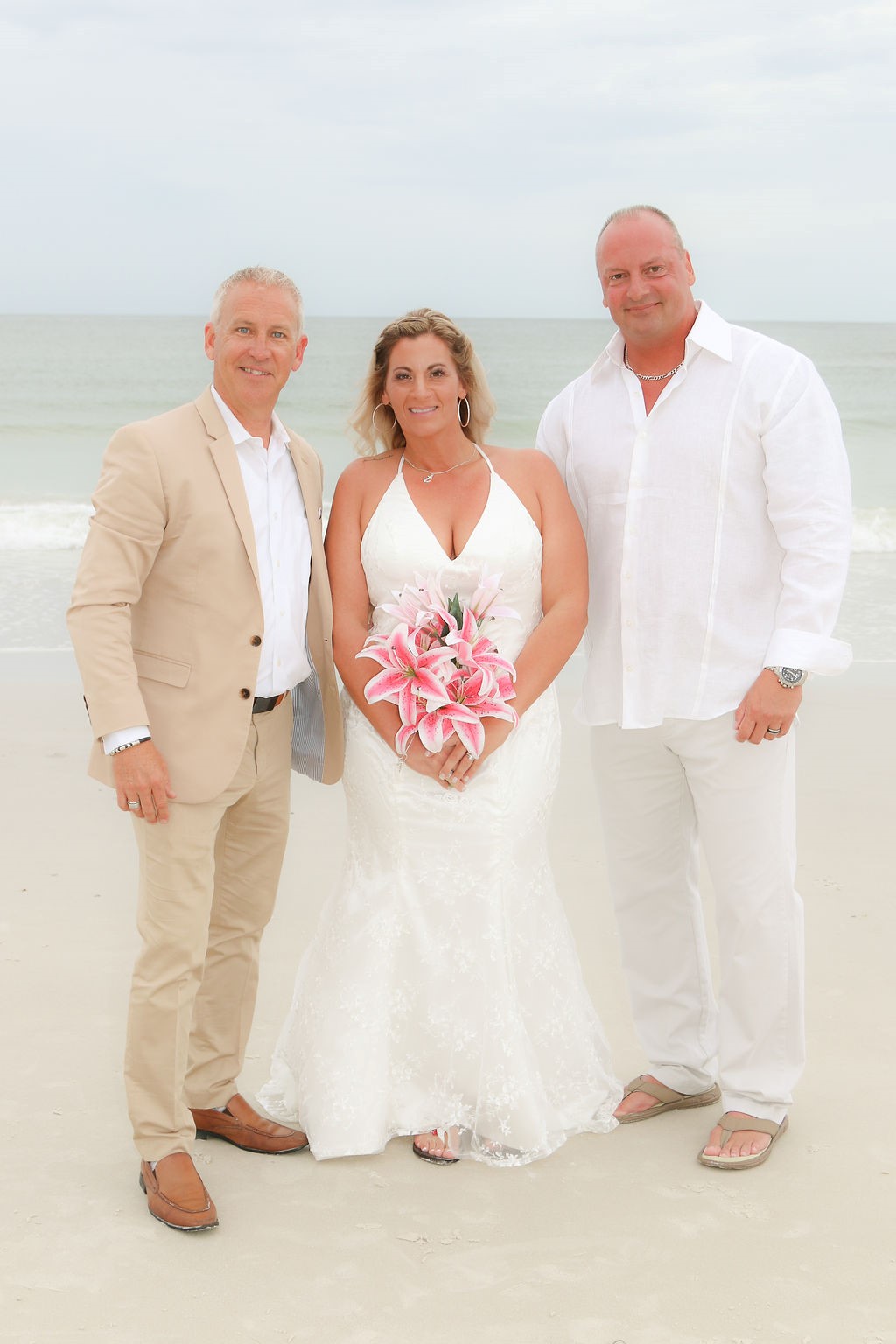 Wedding on the Water's Edge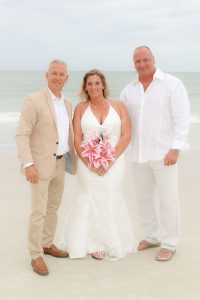 Brya and Scott's intimate wedding ceremony was on the beautiful Clearwater Beach. Brya looked amazing as was escorted across the sand by her son, to join Scott at the water's edge. There, with Brya's children, and their friends and family back in New York watching on their Hotel's live web cam,the couple shared their vows, exchanged rings, and were pronounced husband and wife in a custom ceremony by Rev. Rick Lackore of Sensational Ceremonies. Special thanks to A True Love Affair Intimate Florida Weddings, for coordinating the ceremony and Wedding Photographer Tina, for providing this beautiful photo of the happy couple with Rev. Rick after their ceremony.
Congratulations to the new Mr. and Mrs. Scott Berning!