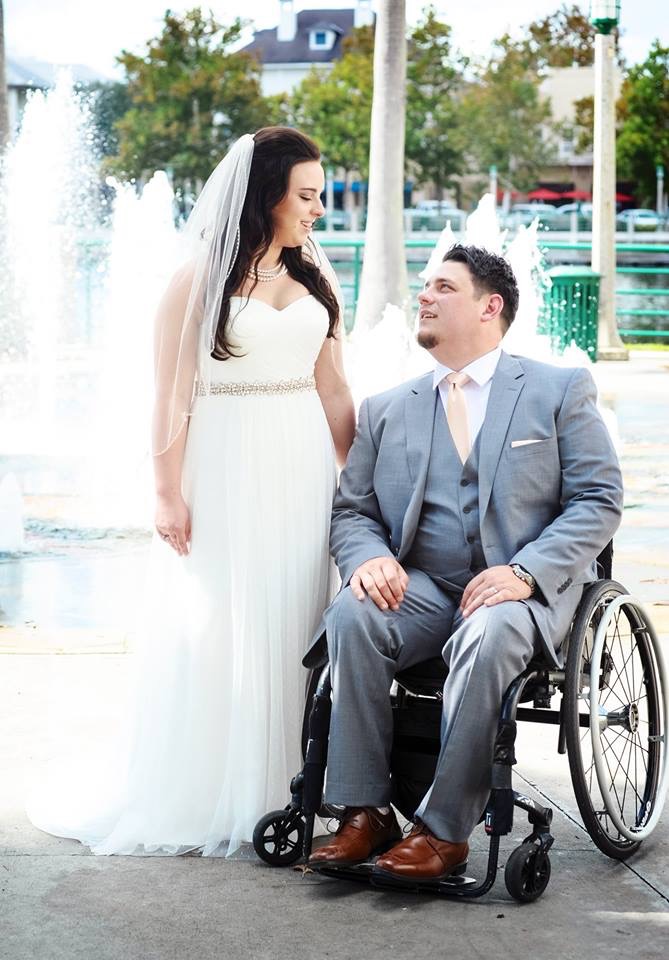 A Celebration Elopement
A Celebration Elopement was just what Courtney and Anthony ordered from Intimate Weddings of Orlando. With hectic lives with her as an intensive care nurse and he a state prosecuting attorney, between their jobs and purchasing a home, they just couldn't find the time to plan a big wedding. After looking for at options for weeks and weeks, they decided to travel to Orlando for some rest and relaxation and maybe…get hitched.
Anthony had limited mobility after a motorcycle accident ten years ago, so something that would allow him access without having to go off road. The Celebration lakefront, with it's water views, fountains, and nature trails was the just the right fit.
Congratulations !!! We wish you happiness for a lifetime.