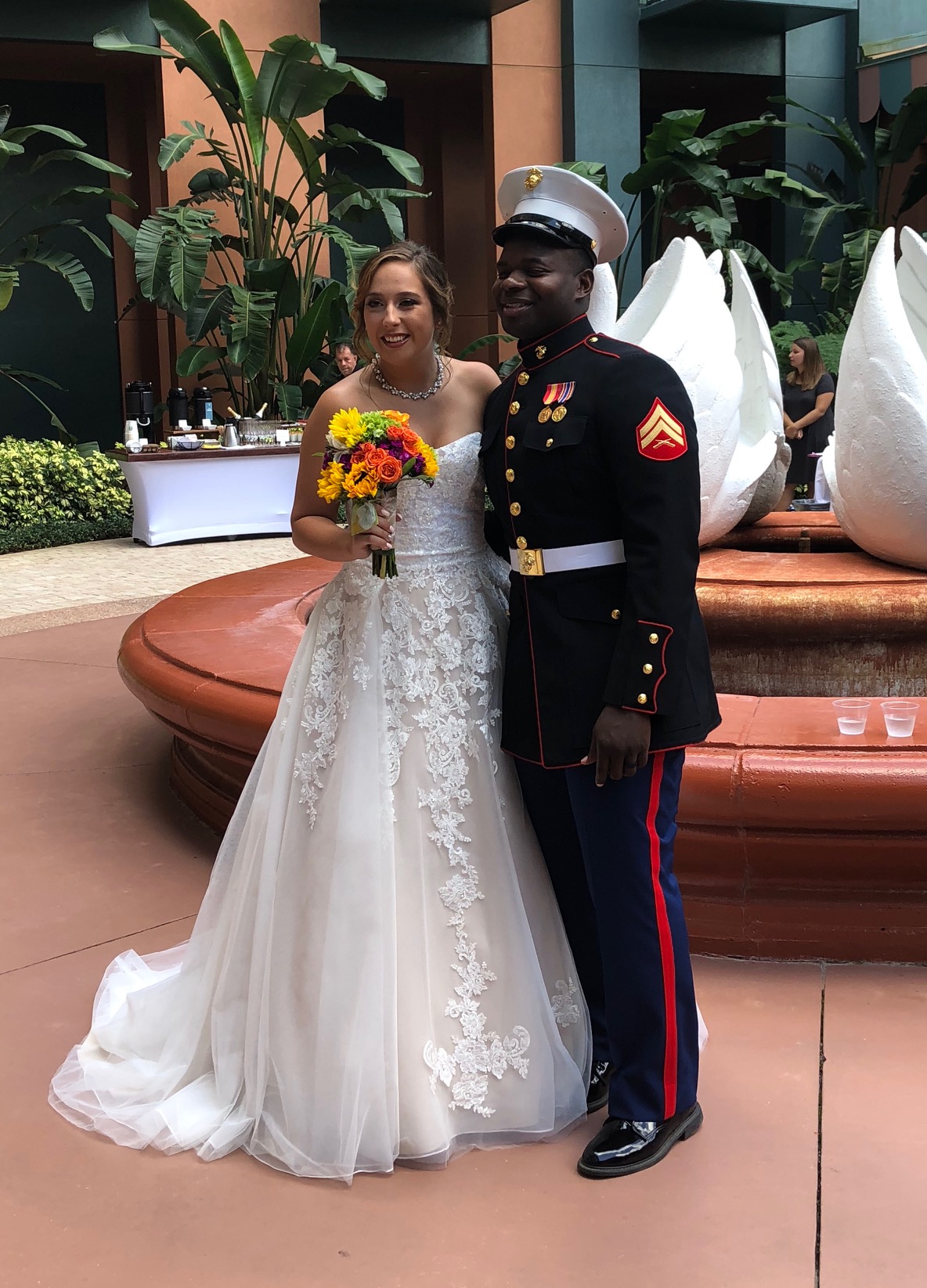 A Military Wedding
A military wedding is always beautiful! Tyrone and Courtney married in the courtyard of the Swan Hotel at the Walt Disney World Resort in Orlando, Florida. Tj serves as a United State Marine at Camp LeJeune in North Carolina. The couple met when they were still in middle school together in New Jersey and that friendship gradually grew into love.
Standing their in front of their family and close friends he in his dress blue and she in a beautiful lace bridal gown, they recited their vows, exchanged wedding rings and became husband and wife.
The talented ladies of Just Marry coordinated the day's festivities.
Randy Chapman
photographed every detail from the arrival of the guests through to their reception.
Raining Roses
crafted a beautiful bouquet of bright colored roses, sunflowers, and daisies to add that touch of color to the ceremony.
Rev.Glynn Ferguson
with
Sensational Ceremonies
worked with the couple to create a custom ceremony that spoke of love,friendship, loyalty, fidelity, and trust. With traditional vows and a simple ring exchange, it was just way they wanted it.