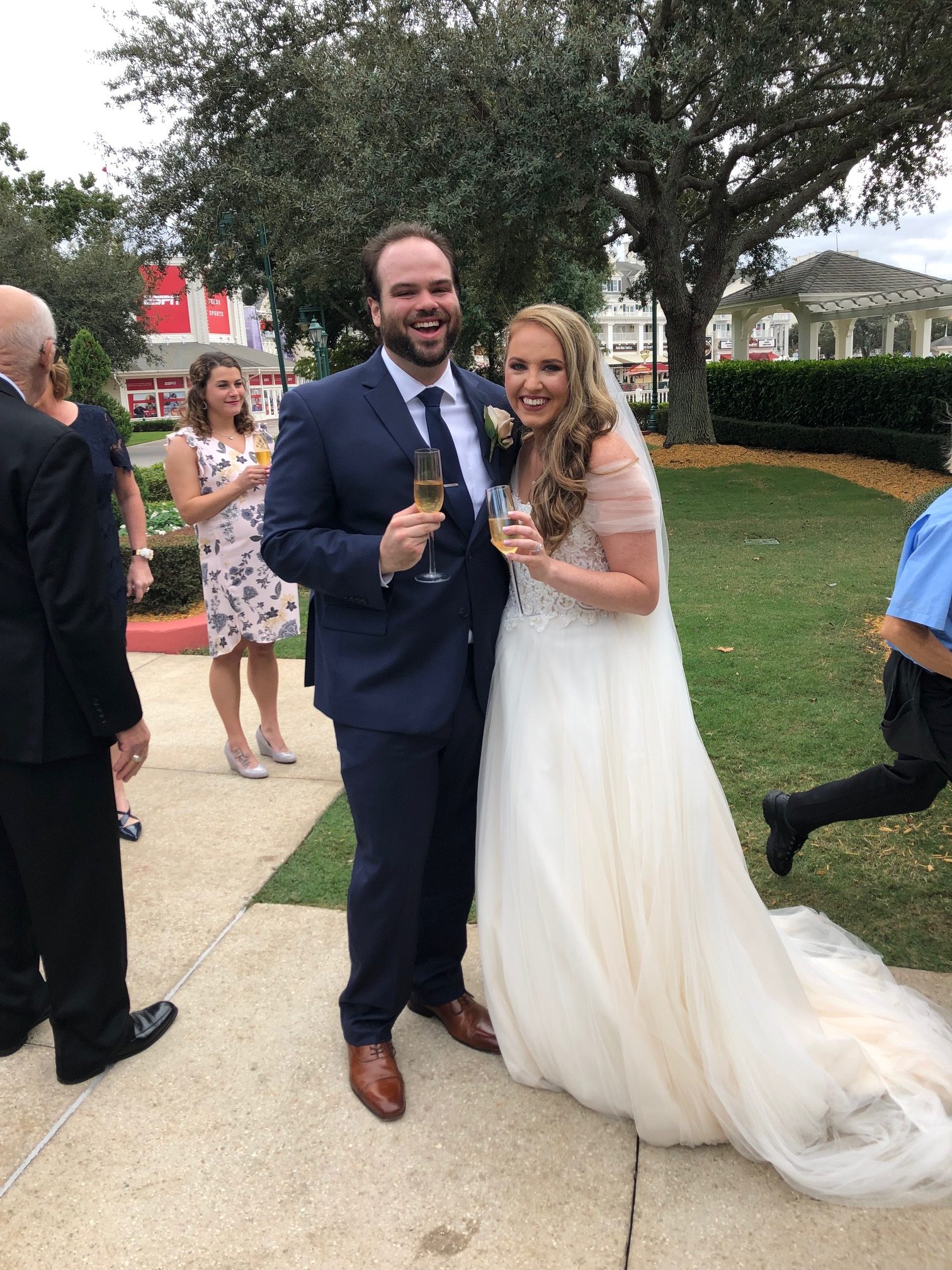 A True Disney Princess
Mary and Bryan came to Walt Disney World in Orlando, Florida so that his Mary could be a true Disney princess on their wedding day. Mary said "we wanted a Disney wedding, but wanted to keep it small and intimate, so we chose the Disney Sea Breeze Point for our wedding celebration."
Disney Fairytale Weddings
took care of every detail for the couple and their guests. Their wedding planner told them, that from the moment they stepped into their transportation that morning, that Disney's goal was to make them guests at their own wedding. And they were!
Bryan and Mary walked down the aisle to beautiful music played by Rob on the violin.
The rich blush roses that they wore and carried down the aisle were painstakingly crated by the
Disney floral department
, just for them.
Rev.Glynn Ferguson
an official Walt Disney World Wedding Officiant and with the
Orlando Team
of
Sensational Ceremonies
worked with Bryan and Mary to create a beautiful ceremony filled with their faith and touched with love and laughter. They couple wrote their own vows; that spoke of the journey they have been on together. "
To make this relationship work, therefore, takes more than love. It takes Trust, to know in your hearts that you want only the best for each other. It takes Dedication, to stay open to one another, to learn and grow, even when it is difficult to do so. And it takes Faith, faith to go forward together without knowing what the future holds for the both of you. While love is our natural state of being, these other qualities are not as easy to come by. They are not a destination, but a journey."
Mary and Bryan didn't want the hassle of going to the courthouse to get their marriage license, so they used
Married by Mail
to obtain their Florida Marriage License for them.
Congratulation Mary and Bryan! We wish you a Happily Ever After