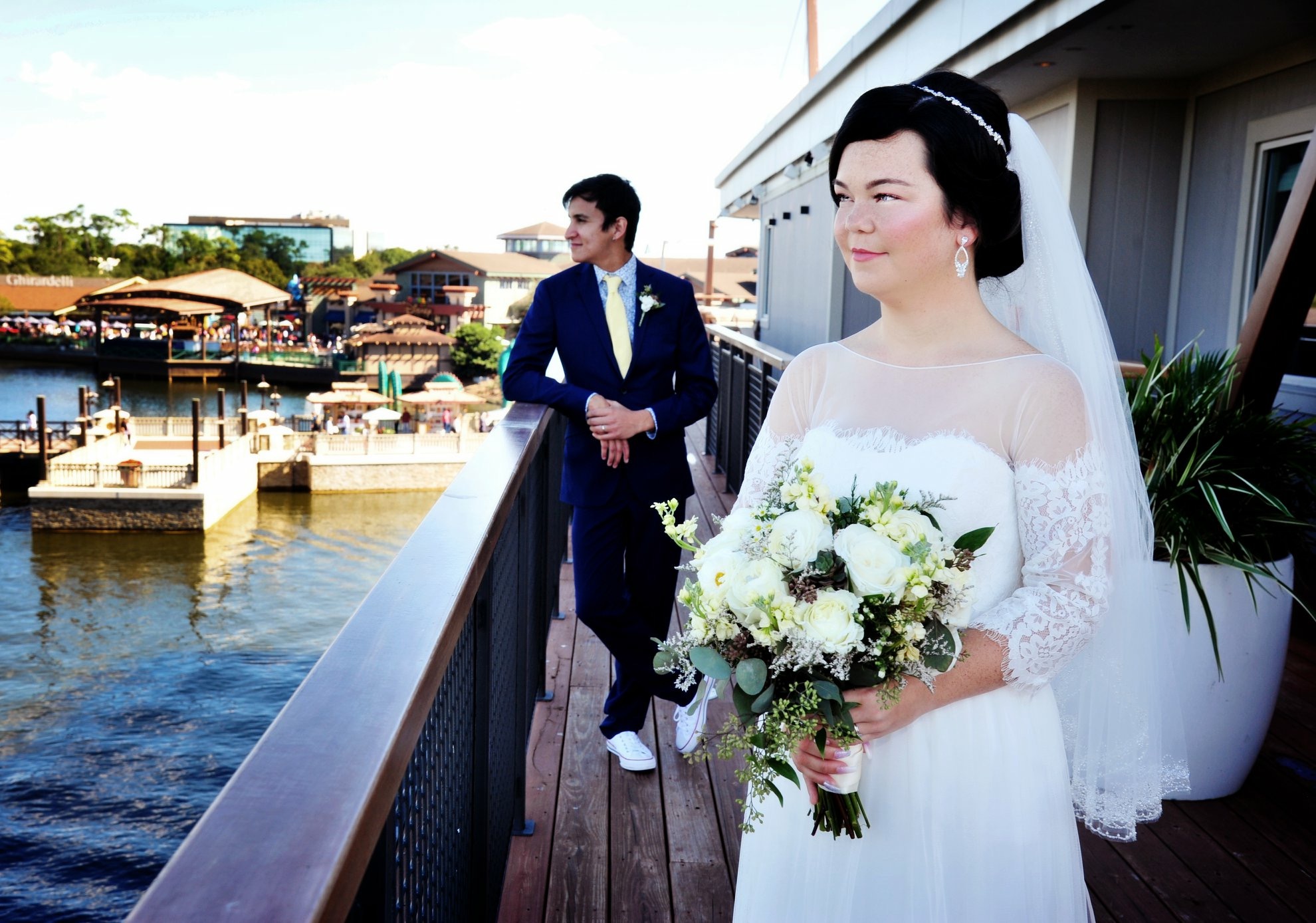 Above the Water
What a beautiful wedding for Enrique and Savannah above the water at
Paddlefish
. The couple me while on the college program at
Walt Disney World
and decided that Disney would be a great place to get married. Being that they were not far out of college their dream of a Walt Disney World wedding seemed out of reach when they contacted Victoria from
Intimate Weddings of Orlando
.
Victoria explained the various options that they offer at
Disney Springs
and the couple decided on Paddlefish. With it's modern feel and delicious food, this was the perfect fit for the two of them.
Flowers by Lesley
created the most beautiful bouquets and classic boutonnieres for the couple. Filled with yellow daisies, succulents, and white garden roses, and some lambs ear, it looked and smelled wonderful.
Christopher Smith with
Snap Photography
photographed the couple from before the ceremony, into the ceremony, and afterward on the decks surrounding Paddlefish as Enrique and Savannah and their guests went in to enjoy a reception filled with all sorts of delicious food choices at Paddlefish.
Rev.Glynn Ferguson
from the
Orlando Team
of
Sensational Ceremonies
worked with the couple to create a custom ceremony for the two of them. Since Spanish was the first language of Enrique, both he and Savannah said their vows in English first and then Spanish. Their ceremony spoke of love: "
Love is an intense and fulfilling emotion. It allows you to share intimacy and experience feelings of tenderness and warmth. Love takes you out of loneliness and lets you share your life with someone with whom you can express your innermost feelings and thoughts. It was love that brought you together to this moment, to unite your destinies. Always remember just how important your loving relationship is. Cherish your love forever."
Congratulations Enrique and Savannah!