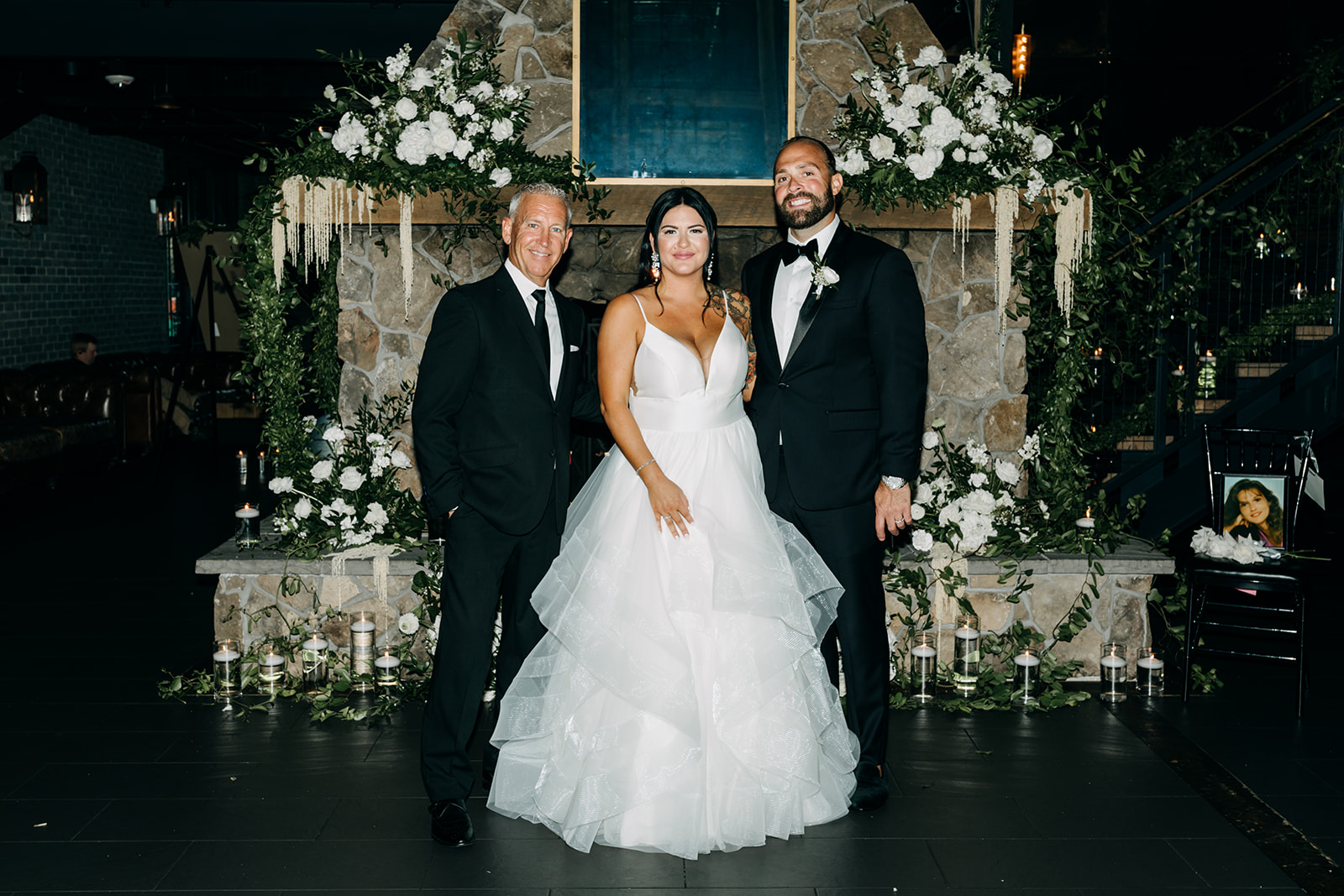 Alexandria and John
Alexandria and John chose The Urban Stillhouse in St. Petersburg, FL as the venue for their wedding ceremony and reception. Their Summer wedding had all the vibes the couple were looking for.
As a Wedding Venue, The Urban Stillhouse has the capabilities to cater to weddings both big and small. The stunning distillery décor is reminiscent of a mountain getaway in the middle of Florida. It offers two full bars, customizable space and great photo opportunities including giant copper stills and lantern-lit staircases.
Alexandria looked amazing as she made her way down the staircase and escorted down the aisle by her father, to join John in front of the candlelit fireplace. The couples' custom designed ceremony included a Special Remembrance for John's mother, Scripture Readings from the book of Genesis and Ruth, The Lord's Prayer, The Blessing of the Hands and Special Readings: The Art of Marriage, Union and On Your Wedding Day. Then, in front of their family and friends, the couple shared their wedding vows, exchanged rings and were pronounced husband and wife by Rev Rick Lackore of Sensational Ceremonies.
Ceremony Music was provided by The Matt Winter Band, Ceremony Sound by Cory and his team with Tampa Bay DJ Company, Florals and Décor by Arms of Persephone, Videography by Voila Cinematic, Venue Coordination by the Event Staff at the Urban Stillhouse, and Event Coordination by Natalia and her Team with Days Remembered by ND. Special thanks to Amber McWhorter Photography for providing this beautiful picture of the happy couple after their ceremony.
Congratulations to the new Mr. and Mrs. John and Alexandria Creamer!
Sensational Ceremonies
Average rating:
0 reviews