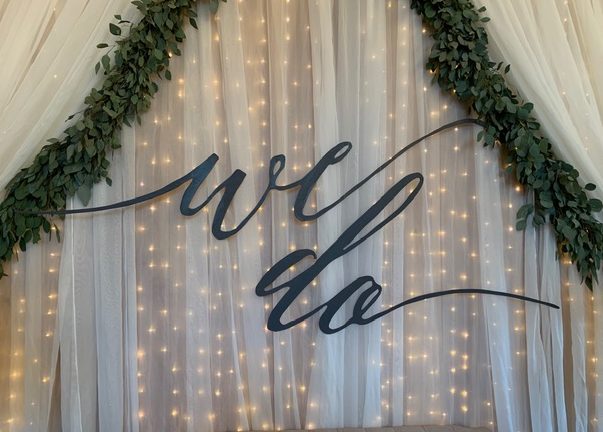 Allenbrooke Farms Wedding
Ideally, every wedding should celebrate love and express joy.  Scotti Klecka and Matthew Waldrop celebrated their vows with great joy at Allenbrooke Farms in Spring Hill, Tennessee on Saturday, October 12.  Dr. Rick Nelson of Sensational Ceremonies officiated a beautiful sunset ceremony on the lawn.
The celebration then moved to the covered porch for appetizers and ultimately into the ornately decorated Barn at Allenbrooke Farms for the wedding dinner.  It is a joy to serve couples like bubbly Scotti and steady Matthew.  Dr. Rick Nelson worked with the couple to create a lovely custom ceremony for their special day. They chose a unique wine ceremony with the Nuremberg Bridal Chalice which highlighted a great day. 
Wedding vendor partners were the amazing staff at Allenbrooke Farms, Dannie Holmes Catering, and Simply Southern Occasions. Additionally, Anna Roberson Design and Wedding Girl Films were partners as well for this lovely celebration. These exceptional vendors will serve Nashville wedding couples with class and professionalism.
We wish Scotti and Matthew every happiness!