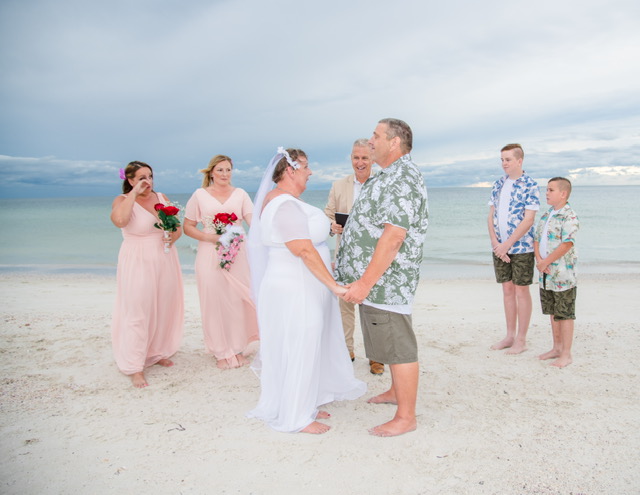 North Clearwater Beach Vow Renewal
Lulu and Micky came from the United Kingdom to Florida on holiday.  After spending some time in Orlando, the sweet couple came to Clearwater and chose North Clearwater Beach as the location for their 38th anniversary vow renewal in early October.  The weather was rainy most of the day, but cleared up just in time for their beautiful ceremony. 
Lulu looked amazing as she was escorted across the sand by a family friend, and her grandson, Leland. There, with an amazing view of the Gulf of Mexico as their backdrop, and their daughters and grandsons as their wedding party, the couple renewed their marriage and rings vows.
They were pronounced "all over again" as husband and wife by Rev. Rick Lackore of Sensational Ceremonies.  Special thanks to A True Love Affair Intimate Florida Weddings for coordinating the details. The beautiful photos from the ceremony were taken by Tammy Lackore with True Love Photography.
Congratulations to Mr. and Mrs. Micky Dowling!