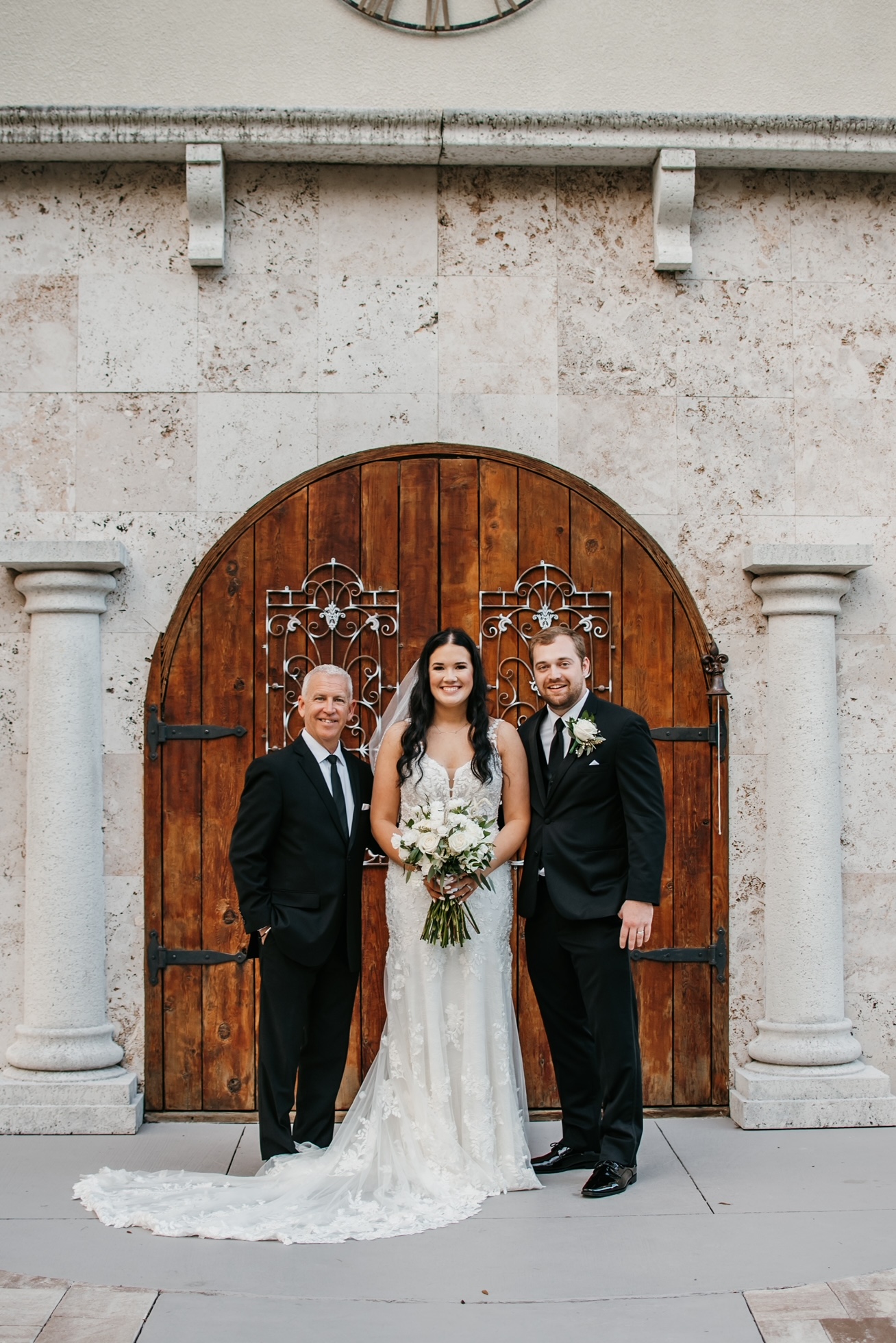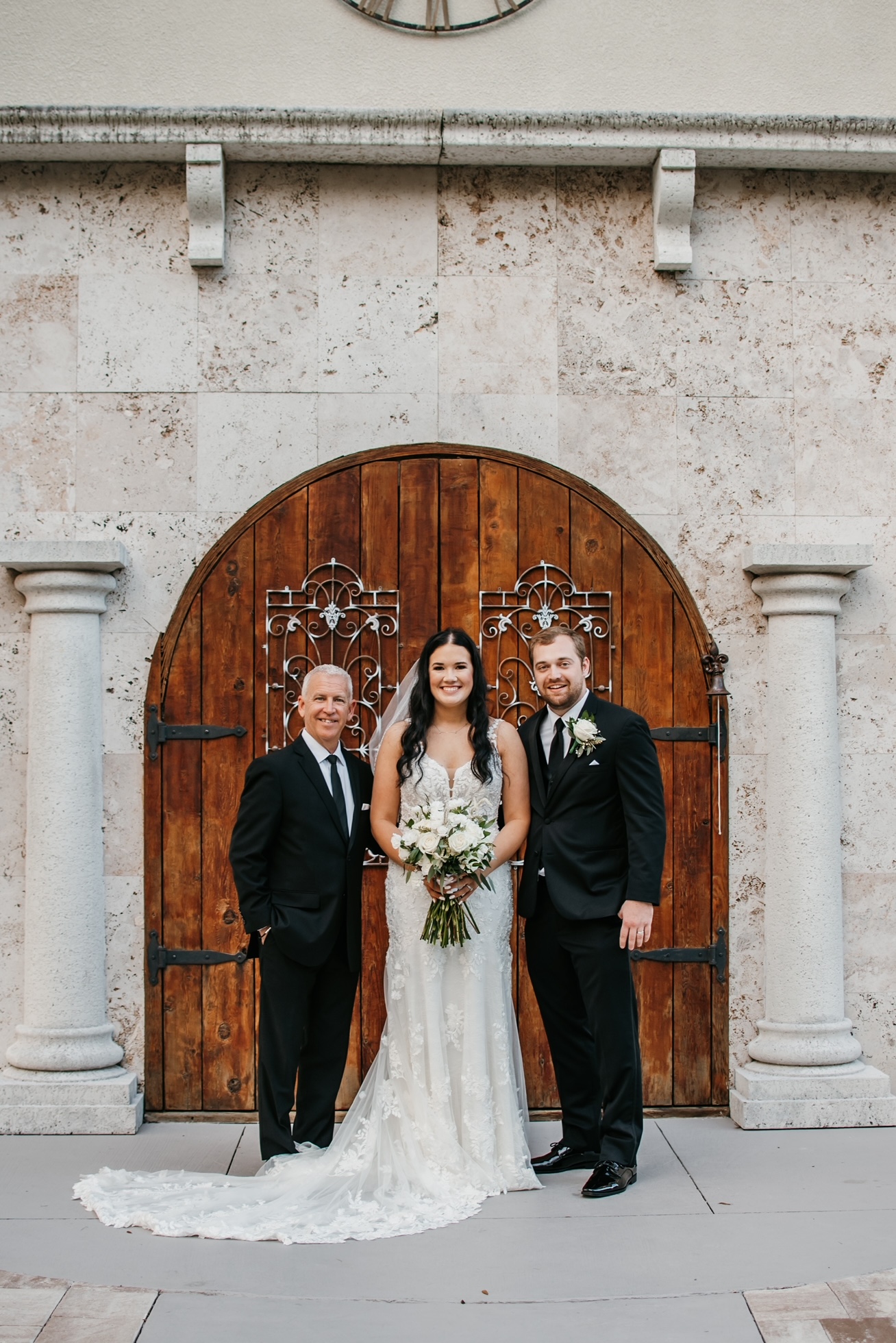 Braelyn and Eric
Braelyn and Eric chose Bakers Ranch in Parrish, FL as the venue for their wedding ceremony and reception on a beautiful evening in early Spring. 
Nestled in a quiet corner of a once forgotten country road, Bakers Ranch offers a world of modern amenities; all with the luxury of peaceful settings and a nod to dreamy simplicity. The grounds and Ranch House are the best blends of country charm and southern elegance. The air conditioned Ranch House is a Tudor–Style Building, inspired by 16th century Northern European architecture that gently blends with picturesque majestic oak trees and 4 very unique ceremony sites.
Braelyn looked gorgeous in her wedding gown as she was escorted down the aisle by her father, to join Eric at the head of the aisle. The couples' custom designed wedding ceremony included a Special Remembrance for Braelyn's mother. Then, in front of their family and friends, and with an amazing view of the Ancient Oaks as their backdrop, the couple shared their own personal vows, exchanged rings and were pronounced husband and wife by Rev Rick Lackore of Sensational Ceremonies.
Ceremony Music and Sound was provided by DJ Ben with Grant Hemond and Associates and Event Coordination by the staff at Bakers Ranch.
Congratulations to the new Mr. and Mrs. Eric and Braelyn Kimbel!
Sensational Ceremonies
Average rating:
0 reviews