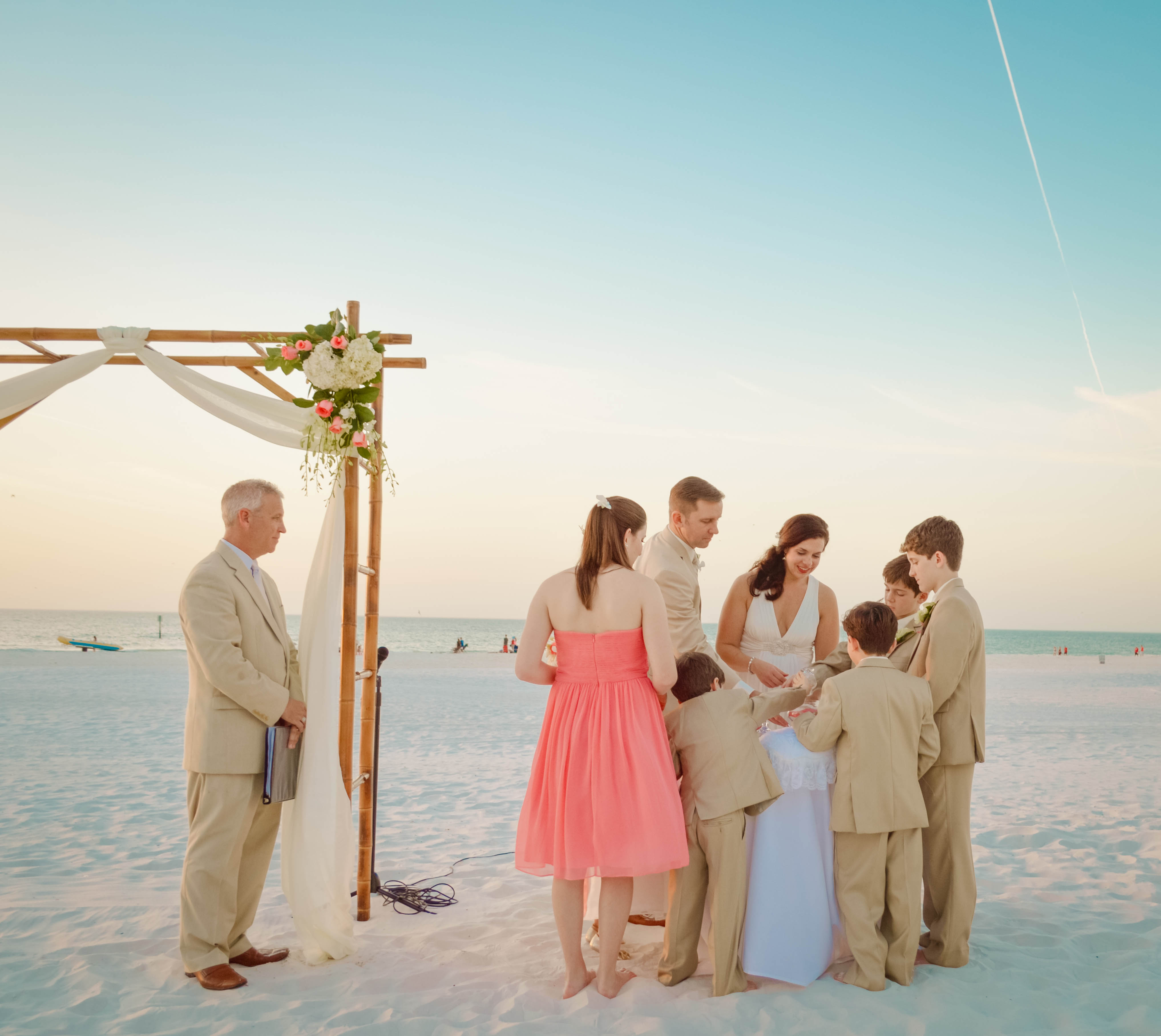 Denise & Scott's Vow Renewal
Denise and Scott traveled all the way from Olney, MD for their 15th Anniversary Vow Renewal Ceremony on December 22, 2013 at the beautiful Hilton Clearwater Beach.  With just their six children, and with the beautiful blue sky and sparkling waters of the Gulf of Mexico as their backdrop, the couple shared their vows, exchanged rings, and were once again pronounced husband and wife by Rev. Rick Lackore of Sensational Ceremonies, LLC .  Their amazing team of Wedding Professionals included: Florals and Décor by Izabela Rekawek Paviolitis of Iza's Flowers and venue coordination by Melissa Rowjohn (Senior Catering Manager) and her staff at the Hilton.  Special thanks to Wedding Photographer Tammy Lackore of True Love Photography who provided this beautiful picture of Denise and Scott and their children as they all participated in The Sand Ceremony together.
Congatulations to Mr. and Mrs. Scott Definbaugh!  May you enjoy many more years together as husband and wife!