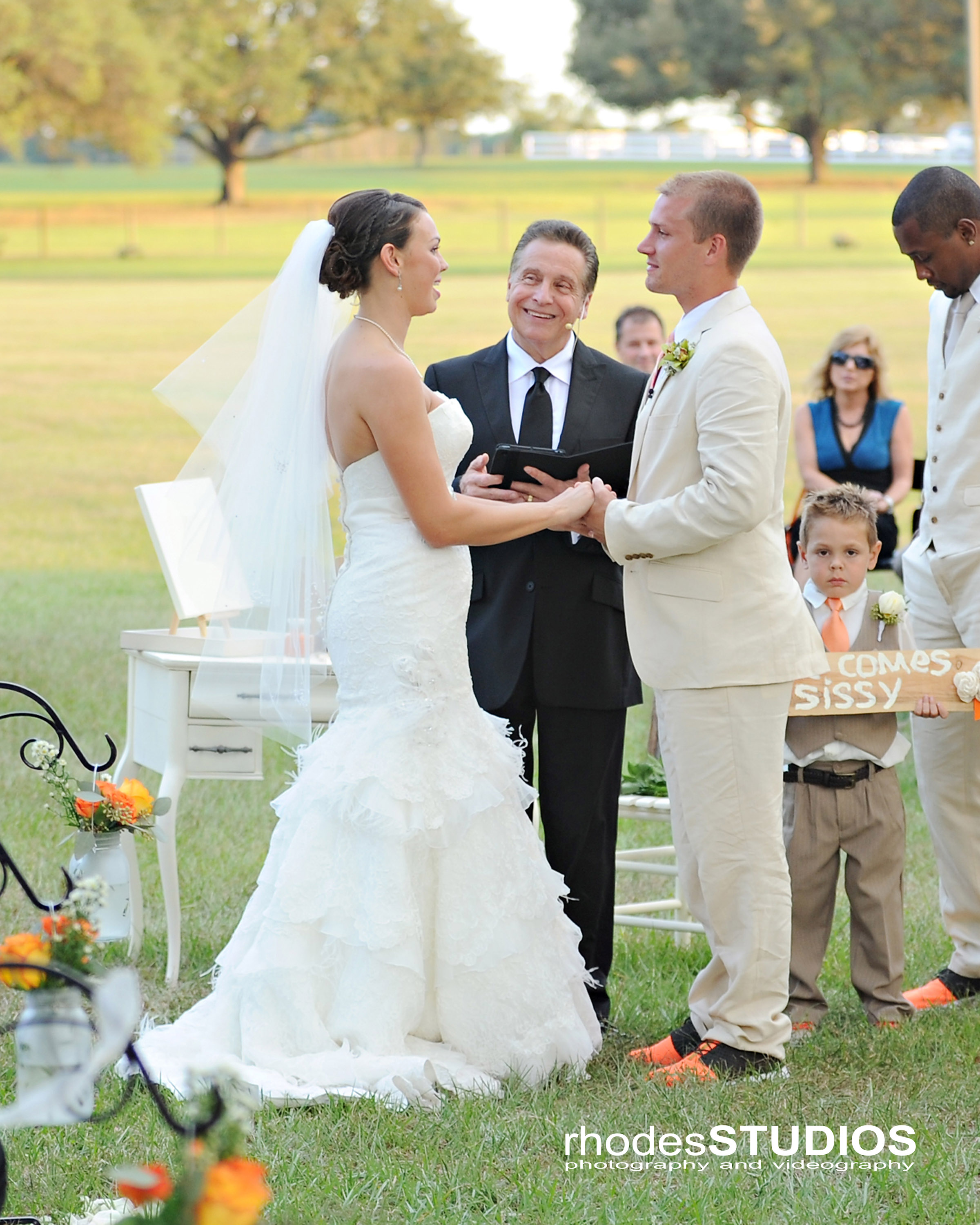 Nicole & Gerrod's Country Affair
Nicole and Gerrod were married this past October on their beautiful family property in Apopka. The wedding was held in the evening in a pasture under a gorgeous Oak Tree! They wanted their ceremony to be held in the round, which was perfect for Lon Tosi, the officiant. He loves to conduct wedding ceremonies that are unique. The audience totally surrounded the couple and Lon as the ceremony unfolded.
This ceremony included a canvas painting that ended with the bride and groom painting their own special design on a wonderful canvas.  That canvas will forever hang in their home as a reminder of their wedding day and the commitments that they made to one another.  Nicole and Gerrod also shared the own special thoughts about their love of one another, which Lon read to each of them.
Just before the pronouncement, Lon read a verse about love that ended with "all I want, is to love you forever".   That perfect ending to a perfect wedding ceremony!  And to top it all off there was a spectacular sunset to end the day!
The photos from this wedding were so impressive, that it was featured in the very first edition of Central Florida Celebrations Magazine. Check out the spread starting on page #68.
Thanks to the wonderful vendors who made this a very special event:
Diamond Receptions ,  Rhodes Studios  , Apollo's Chariots , White Rose Entertainment ,  Sensational Ceremonies , Party Flavors ,   Atmospheres Florals , Kirby Rentals