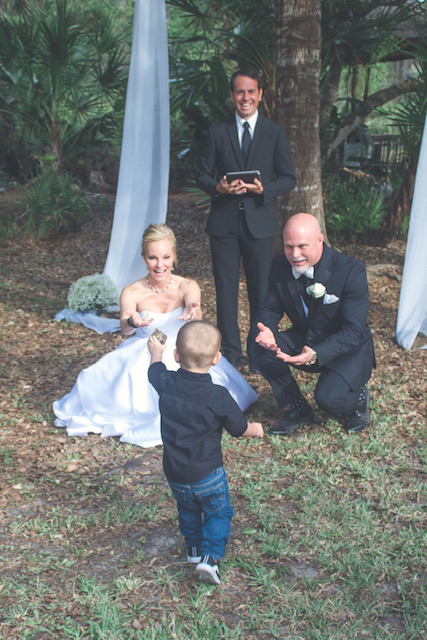 Family Affair
Pastor Brian Jones with Sensational Ceremonies had the privilege of officiating Billy and Susan's wedding this past weekend! What was originally scheduled to be a huge out of town affair, ended up moving back home to become an intimate wedding, sort of a family affair. It's not every day that I get the chance to spend these moments with a couple who are truly best friends but I was thrilled to meet Billy and Susan. They have traveled the world together, shared life and were excited to spend the future together as well. They were such wonderful hosts and allowed me to encourage them while speaking words from the heart. I allowed them to pick out from several wedding ceremony options to plan the perfect flow and readings that match their style and desire for the big day. Sure it changed a bit from the big affair they originally planned, but the ceremony still basked in love and shared their true heart for one another. The weather was perfect outside and they set up some beautiful and simple decor to bring it all together. Photographer Kayla Dotson was able to capture the moment wonderfully and was a true professional. The bride and groom sent me their wedding photography album afterwards and I was blown away with the quality. 
Sometimes plans are changed but it's couples like Billy and Susan who can roll with punches and still focus on the true meaning of the day!
A huge thank you to Kayla Dotson Photography for capturing this beautiful picture of this family affair.