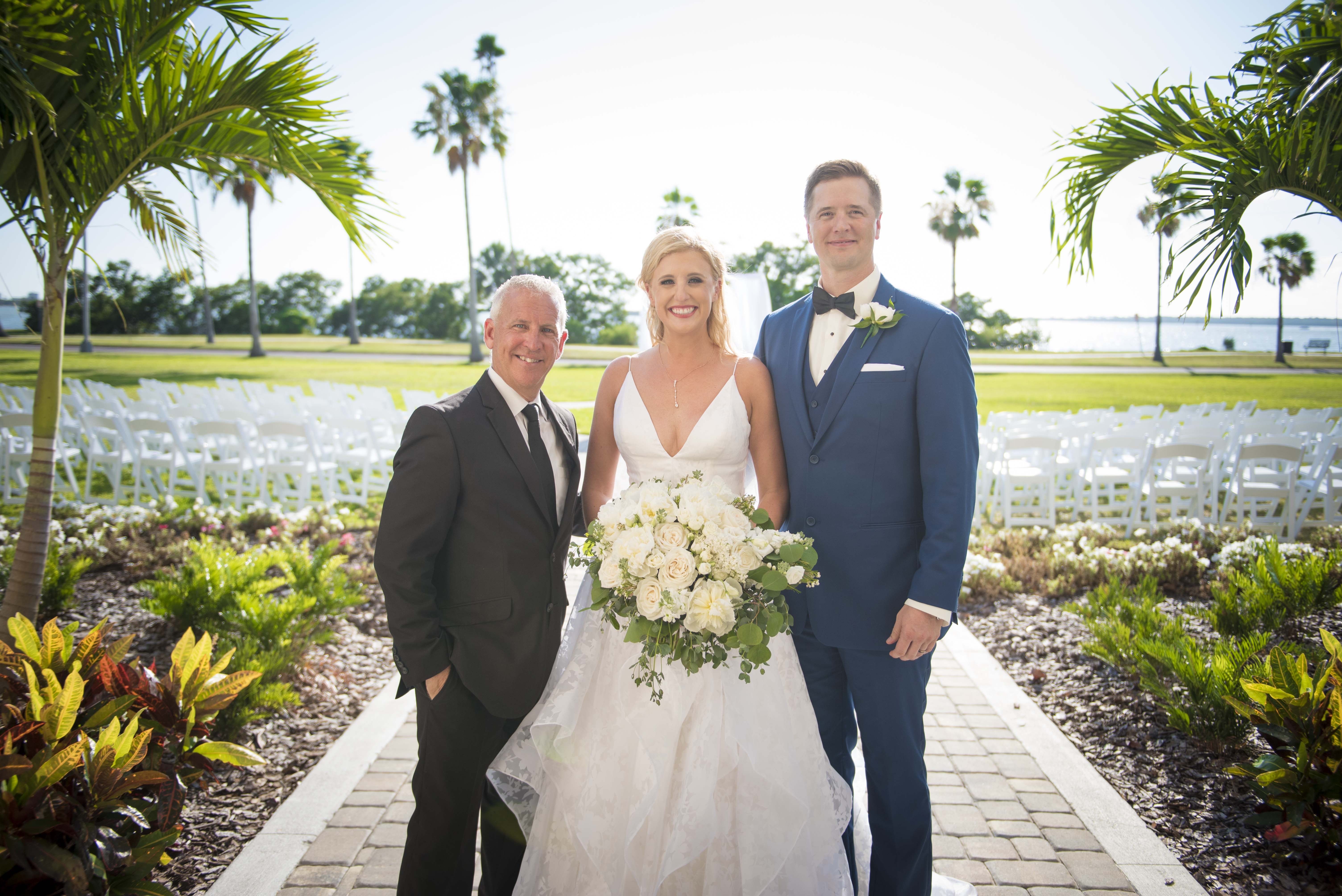 Fenway Hotel Wedding
An Icon of the Jazz Age
Kristen and Brian chose the historic Fenway Hotel in Dunedin, FL as the Venue for their wedding ceremony and reception on a beautiful evening in early June. A part of the Autograph Collection Hotels with Marriott, the Fenway was built in 1924, and is an icon of the jazz age. Throughout its time as an operating hotel, the Grand Lady of Dunedin has hosted explorers, artists, politicians, musicians and more. With walls echoing its musical heritage, the hotel earned a place in history by serving as the county's first radio station. These combined elements create the new vision for Fenway Hotel and a destination unlike any other.
Kristen looked gorgeous in her wedding gown and she made her way down the aisle to join Brian in front of their wedding arch. The couples' custom designed wedding ceremony included a Special Remembrance, a passage of scripture from the book of Genesis, Falling in Love is Like Owning a Dog (read by Kristen's brother), The Apache Wedding Blessing (read by Brian's sister) and the Warming of the Rings. Then, in front of their family and friends, and with an amazing view of Edgewater Drive and the Intracoastal Water Way as their backdrop, Kristen and Brian shared their personally written vows, and exchanged rings.
Rev Rick Lackore of Sensational Ceremonies had the pleasure of pronouncing the sweet couple husband and wife! The stunning florals and décor were provided by Iza's Flowers. DJ Martin and videography provided by Complete Weddings and Events and flawless wedding coordination was provided by Rachel Richards. Special thanks to Jonathan Hare, for providing this picture of the happy couple with Rev Rick after their ceremony.
Congratulations to the new Mr. and Mrs. Brian Shinners!