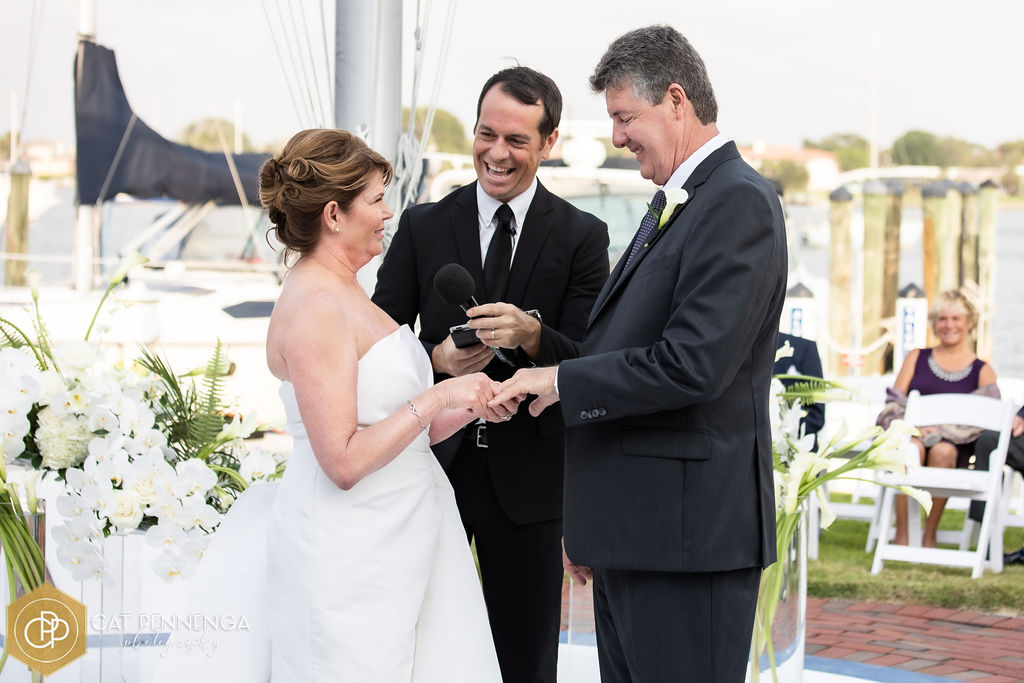 Intimate Event
Lynn and Greg's wedding ceremony, recently hosted at the beautiful Venice Yacht Club, was every bit a celebration and intimate event full of natural charm and elegance.
Together the couple laughed, cried and danced the night away while all of their wedding hopes come to life amongst dear friends and family. Pastor Brian Jones of Sensational Ceremonies performed a custom ceremony for the couple, during this intimate event, that was full of personal and traditional touches. Their audience cheered them on the entire way.
 There was an all star group on team Lynn and Greg that day to make this intimate event come to life. In addition to the great hosts at the Venice Yacht Club, Korrin Kelly of NK Productions Wedding Planning navigated the entire event to perfection. These pictures and much more were beautifully captured by Cat Pennenga Photography. Music was provided by the Band "None Other" and did an amazing job rockin' the house!
So much love and care was put into making this a fantastic day for the special couple. This was a day Lynn and Greg will always cherish