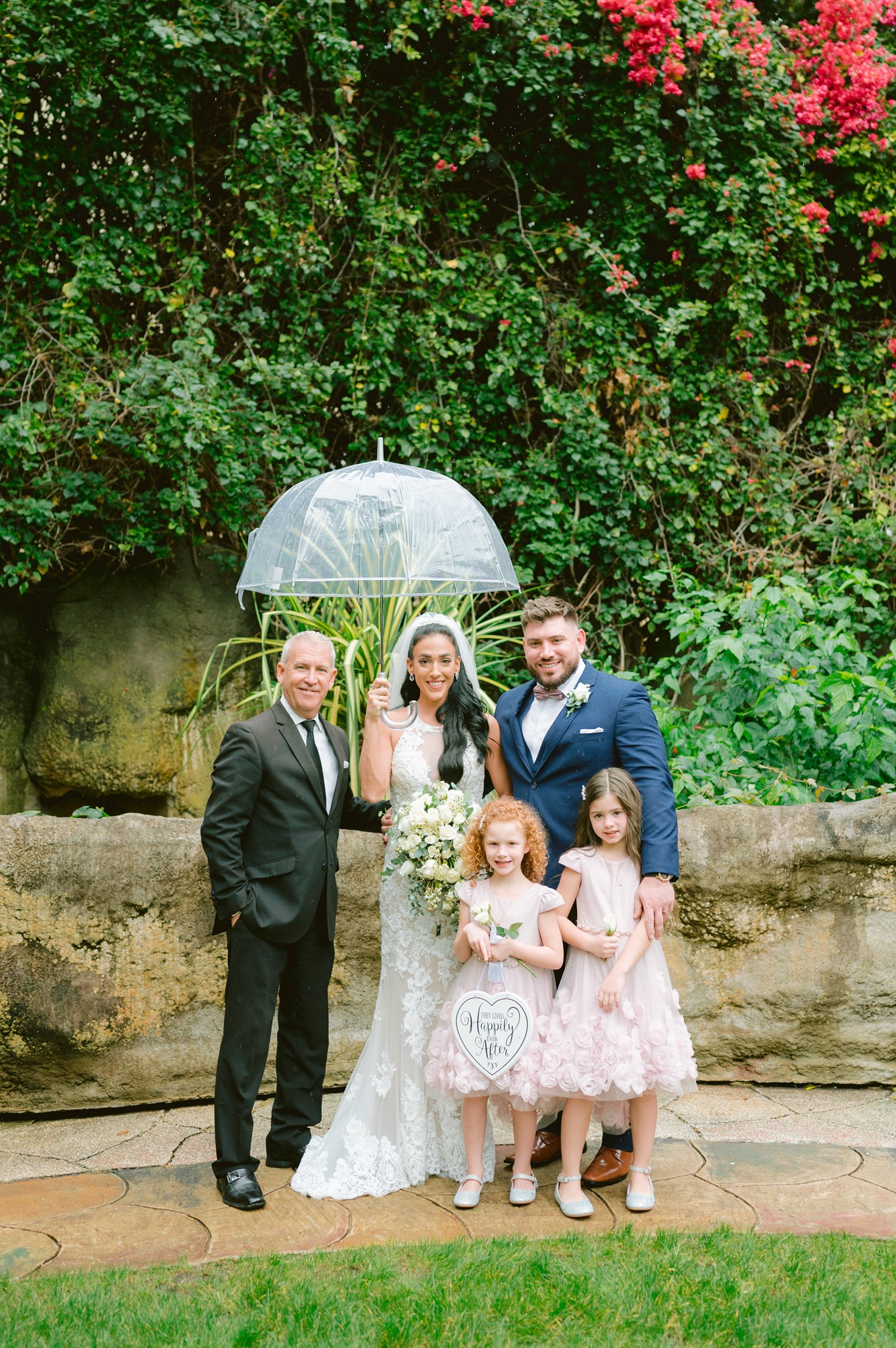 Botanical Paradise
Audreanna and Augustine came from Ohio, and chose the iconic botanical paradise, Sunken Gardens, as the venue for their wedding ceremony in the Spring of this year.
Sunken Gardens is a tropical garden, a botanical paradise, and a wedding venue located in St. Petersburg, FL, and is tucked away in the midst of a bustling metropolitan city, and provides a private, tranquil atmosphere that adds to the air of romance for the couple's special day.
Audreanna looked gorgeous in her wedding gown as she was escorted down the aisle by her brother, to join Augustine under their bougainvillea covered wedding arch. The couple's custom designed ceremony included a Special Remembrance for Augustine's mother, and Audreanna's father; Words about Love, Friendship, Loyalty, Fidelity and Trust; and a Unity Glass Ceremony. Then, as their family and friends looked on, the couple shared their vows, exchanged rings and were pronounced husband and wife by Rev Rick Lackore of Sensational Ceremonies.
Venue Coordination for this botanical paradise was provided by the staff at Sunken Gardens. Special thanks to Hernan (Stills by Hernan) for providing this beautiful picture of the happy family with Rev Rick after their ceremony.
Congratulations to Mr. and Mrs. Augustine Wadian!