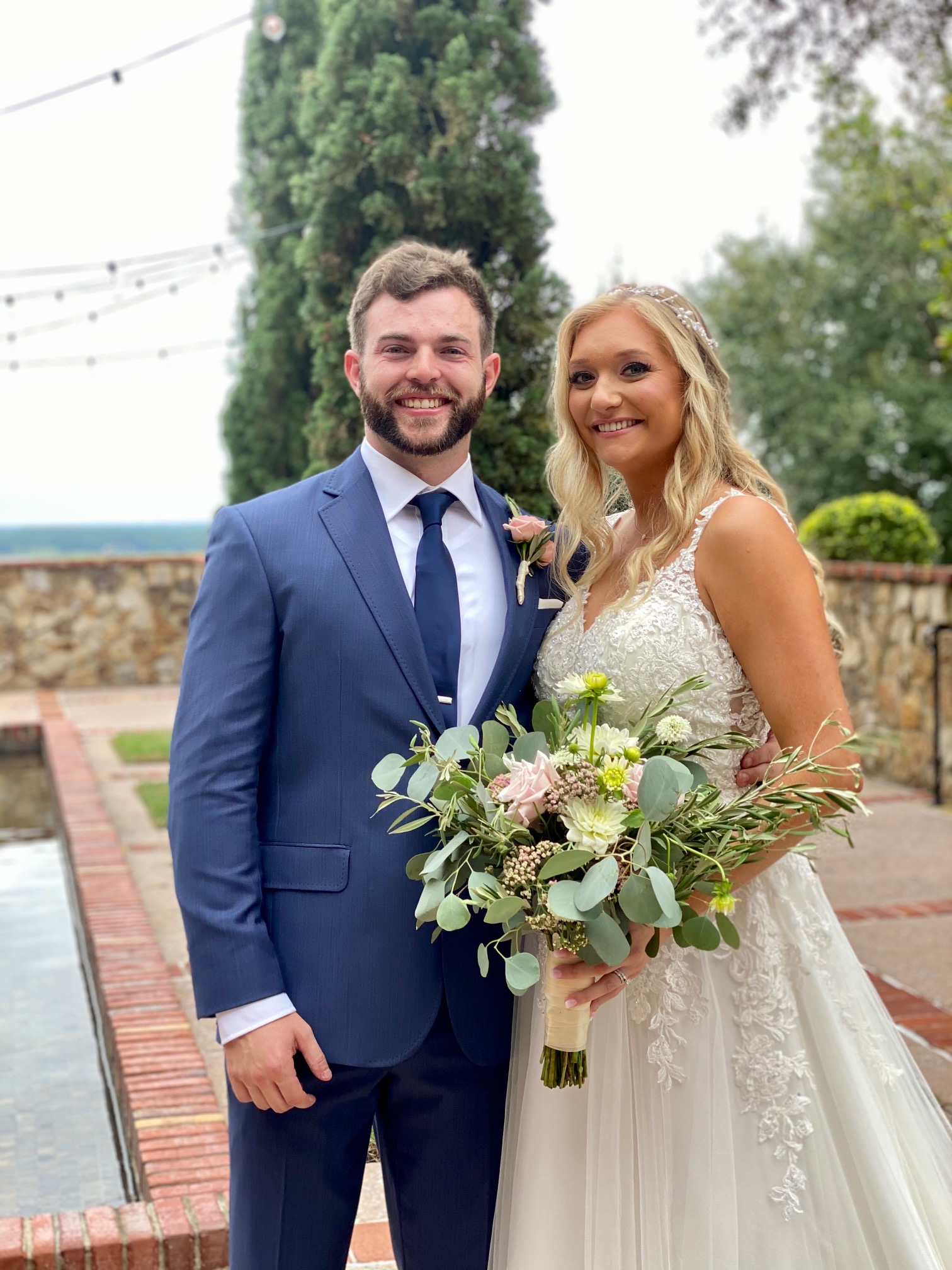 Italian Fairytale
Melissa and AJ's wedding was a Italian fairytale come true.  With a last name like Vincelli it was only appropriate that the couple chose the beautiful Bella Collina as the location for their wedding.  When rain threatened to wash out their Italian fairytale ceremony on the event lawn, Christy with Anna Christine Events moved it all inside the Italian renaissance atrium with a tied fountain at its center.  Christy and her team did an outstanding job of keeping the vision for the couple alive and flowing from the ceremony, cocktail hour, and on into the reception.
Katelyn with Sea Rose Creative Works was the photographer for the couple.  The attention to detail and her approach to not be the focus of the wedding, made capturing every moment of their Italian fairytale possible.
FyerFly Productions really did an excellent job of providing the ceremony music and keeping the dance floor full during the reception.  With state of the art audio equipment, everything sounded great!
Melissa and AJ asked Rev. Glynn Ferguson, an Orlando wedding officiant and owner of Sensational Ceremonies, to help them create a custom wedding ceremony for their Italian fairytale.  Rev. Ferguson asked them to make their ceremony very personal by doing his homework assignment.  Melissa wrote: There are so many reasons to love AJ, the list is infinite. The ones I find the most substantial and influential is his ability to make me feel at home. He makes me feel safe and at home wherever we are. The sense of protectiveness you feel in your own home, that is how AJ makes me feel. He is my safe person, he is every person to me.
AJ has this ability to make me want to be a better person. He makes me want to be the best version of myself for him and for myself. He is the type of person that makes you want to be better, he is the type of person that makes you want to dream. AJ is so many things to so many people, and I know he feels that. But to me, he is just himself, his raw and authentic self and I wouldn't change one thing about that.
He makes me smile all the time. More than I've ever smiled before. No matter where we are or what we are doing you can bet I am smiling because of him. Even when I'm mad or upset I'm smiling because he just makes me smile all the time.
I knew I wanted to spend the rest of my life with him when we had our first real couple fight. I can't remember what it was about, but in the moment I was at my most upset, AJ stops, comes up to me and just holds my hand. I thought this was so strange. I very angrily asked him what he was doing. And he said "it's hard to be mad at someone when you're holding hands." I just looked at him and laughed, because as it turns out it is hard to be mad at someone when you're holding hands. I knew right then and there this was the man I wanted to marry. One that, in my worst most vulnerable moment still just wanted to hold my hand.
AJ wrote:  There are so many things I can say about what I love about her, why I love her, and why I love being with her. She's a special soul, she fights for what's right and if not for her, for others. It's amazing to see how thoughtful and kind she is to others out of random. She can do anything she puts her mind to and makes hard stuff to me look easy. I love her because of her demeanor, her character, and her personality. She is easy to be with but also knows how to have a good time depending on the setting. She makes me happy by just smiling and looking at me and doing the small things. Whether it's getting me some extra cookies or letting me get to sleep in after long nights. I know she's the right person for me because we share the same values and want the same thing in life and know we will be partners for life.
 Congratulations on your Italian fairytale wedding.  We wish you happiness for a lifetime.