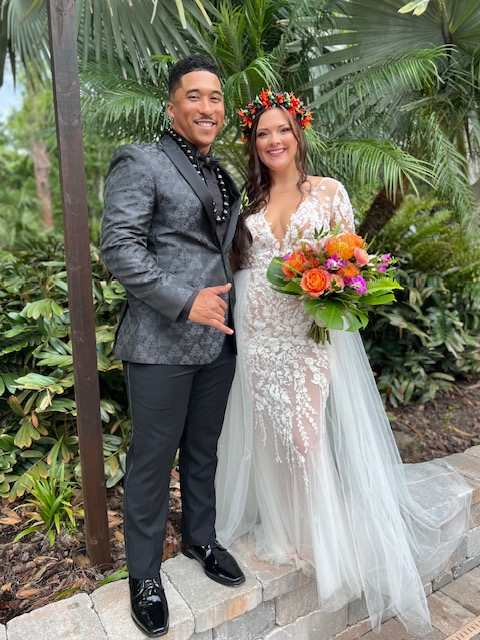 Laci and Aaron
For Laci and Aaron their wedding was a dream come true. The couple had been together for several years and were finally ready to tie the knot. They chose to have their wedding at Paradise Cove, a beautiful venue in Orlando, Florida.
The day of the wedding, the weather was perfect. The sun was shining and the temperature was a comfortable 85 degrees. Laci and Aaron's friends and family gathered at the venue to celebrate their special day.
Laci looked stunning in her wedding dress. She chose a flowing lace gown with a Hawiian lei that Aaron's mother hand made for her. Aaron was handsome in his black on black tuxedo. He looked so proud as he waited for his bride to walk down the aisle.
The ceremony was held under the beautiful open air pavilion. The officiant, Rev. Glynn Ferguson, with Sensational Ceremonies, created a custom ceremony with Laci and Aaron and led them through their vows. Laci and Aaron exchanged rings and promised to love and cherish each other for the rest of their lives.
After the ceremony, the guests enjoyed a delicious meal catered by Aloha Productions. The food was delicious and the service was impeccable. The Hawwian themed dinner was absolutely perfect.
After dinner, it was time for dancing. The DJ from Xclusive DeeJays played all of the couple's favorite songs and the guests danced the night away.
Laci and Aaron's wedding was a beautiful and memorable event. The couple was surrounded by their loved ones and they celebrated their love in style.
Check out some of the photos from the wedding: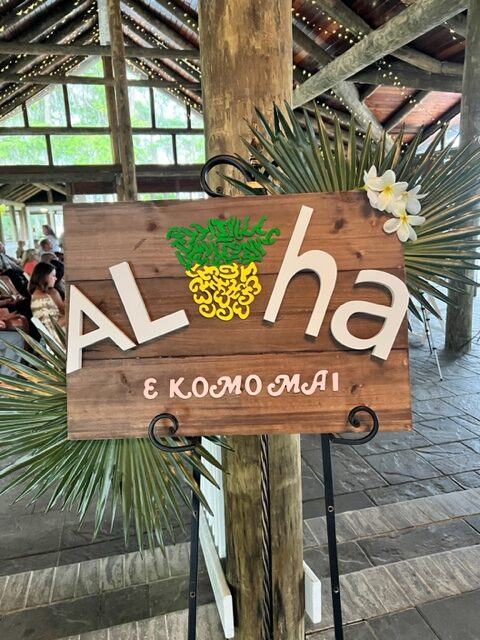 Here are some quotes from the couple:
"We are so happy to have finally tied the knot. This is the best day of our lives." – Laci and Aaron
"We couldn't have asked for a better day. The weather turned out perfect, the food was delicious, and our friends and family were there to celebrate with us." – Laci and Aaron
"We are so grateful to Reverend Glynn for officiating our ceremony. He made our day special and memorable." – Laci and Aaron
If you are planning a wedding, I highly recommend Paradise Cove. The venue is beautiful, the staff is friendly, and the food is delicious. I would also recommend Castaldo Studios, Aloha Productions, and Atmospheres Floral. They all did an amazing job and made Laci and Arron's day absolutely perfect.
Sensational Ceremonies
Average rating:
0 reviews