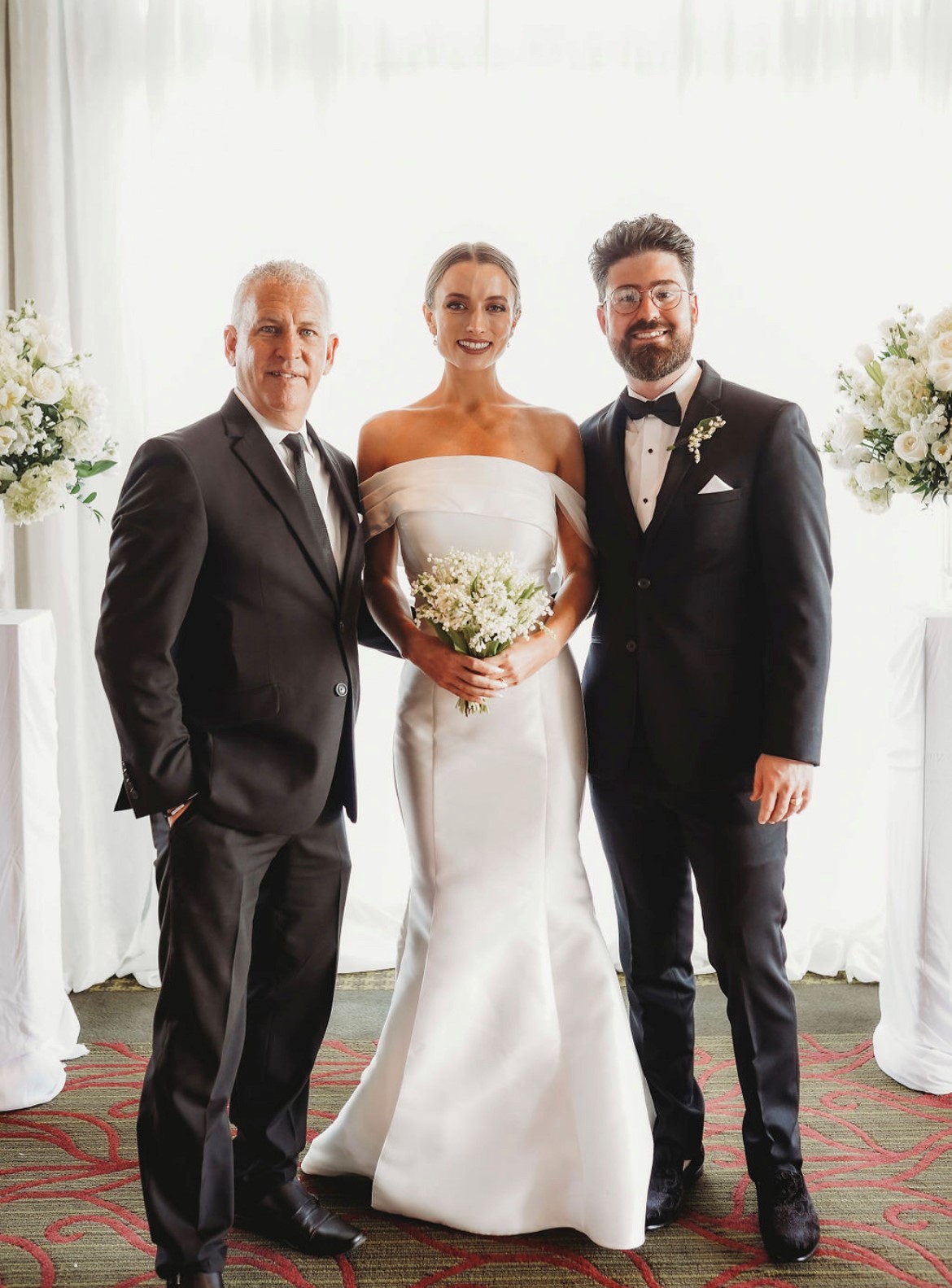 Lauren and Paul
Lauren and Paul chose the beautiful Birchwood in downtown St. Petersburg as the venue for their wedding ceremony and reception in mid-January. The Birchwood is St. Pete's premier destination for boutique lodging, unique dining and rooftop lounging.
The Birchwood was originally constructed in 1924.  The Spanish Mission-style building underwent a renovation a few years ago of historically accurate dimensions, along with the addition of two floors.  With only 18 rooms the Boutique Inn provides a quaint yet modern stay in the heart of the waterfront district in downtown St. Petersburg, just steps away from Vinoy Park and the new St. Pete Pier District.  While maintaining a bed and breakfast feel, the Inn also offers a stunning view of Tampa Bay from its rooftop lounge, The Canopy. It was the perfect location for Lauren and Paul to get married.
Lauren looked amazing as she was escorted by her father, to join Paul at the head of the aisle. The couples' custom designed wedding ceremony included words about Love, Friendship, Loyalty, Fidelity and Trust; Scripture Readings from Genesis and Ruth; Special Readings, The Past and The Future; and A Wedding Prayer. Then, in front of their family and friends, the couple shared their wedding vows, exchanged rings and were pronounced as husband and wife by Rev Rick Lackore of Sensational Ceremonies.
Ceremony Music and Sound for Lauren and Paul's wedding was provided by Dave, with Celebrations 24, and Venue Coordination by the staff at the Birchwood.    
Congratulations to the new Mr. and Mrs. Paul Govoni!