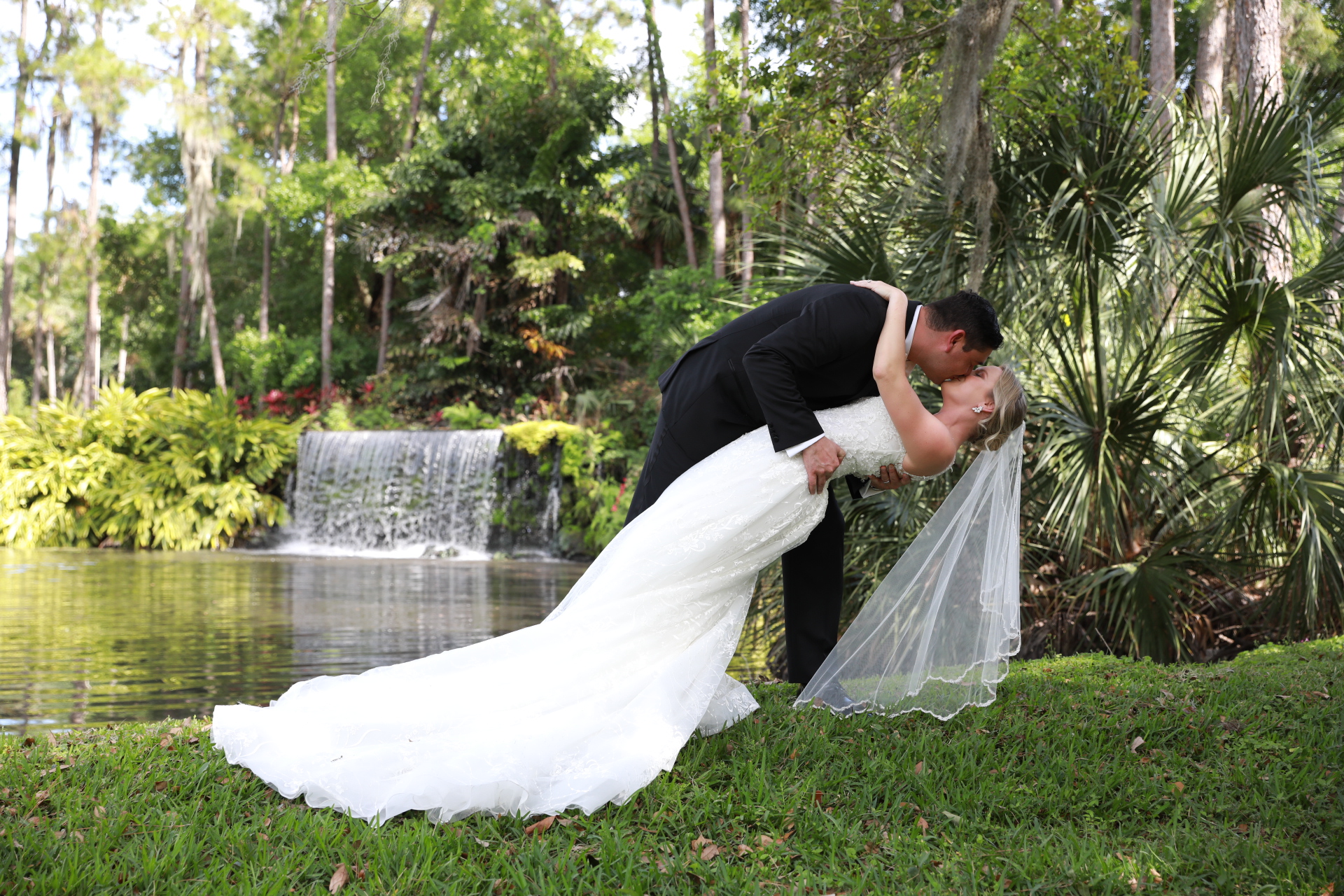 Love In The Hills
Mission Inn Resort & Club is located in Howey-In-The Hills just north of Orlando Florida. It features majestic vistas for many wonderful events including wedding ceremonies. The photos taken at such events are always beautiful. Will and Lauren selected the Plaza De La Fountain at the Mission Inn Resort for their ceremony. It featured beautiful lake and golf course vistas that served as the backdrop for their wedding ceremony.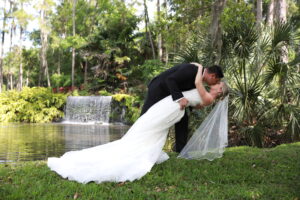 Lon Tosi with the Sensational Ceremonies officiating team of officiants worked with the couple to build a truly unique and heartfelt ceremony. They selected items from the planning kit that Lon provided to them and then they added their own special words which included Will's favorite sonnet – Sonnet XVII by Pablo Neruba. There were readings that spoke of their intent to never end their love. One reading as presented by Lon ended with "All I want is to grow old with you…to watch our life unfold, our dreams come true. All I want is to love you …forever.  They wrote of their love. Lauren wrote; "I love you and am so fortunate to have found you, and I look forward to our life together and every adventure with you!" Will's words…"I love the way that the light plays and dances off your face every morning that I'm fortunate enough to wake up next to you." Their ceremony started with a reading that ended with these words: "For it is plain as anyone could see, we're simply meant to be." There was happiness! There were tears! There was so much joy! The ceremony for Will and Lauren was an example of Love in The Hills!
Mission Inn Resort & Club provided this amazing venue and catering service. Sensational Ceremonies and Lon Tosi conducted their custom wedding ceremony. Live Happy Studio did the photography and videography. They provided the amazing photo accompanying this blog. We can't wait to see the video as well! Our DJ Rocks, as usual, did a fantastic job of providing the sound and music for the ceremony as well as the entertainment for the couple's reception. Sugar Layne Sweets had everyone satisfied with their treats. Finally, Katie Jimenez the owner of Big Day Celebrations made certain that all went well. Katie is just amazing! It takes a great team to create a successful event, and certainly this group of professionals helped to create Love in The Hills for Will and Lauren on their special day!
And it all happened on a sunny love-filled day in March, in Howie In-The-Hills, next to the Central Florida playground of Magic Kingdom Park, SeaWorld Orlando and Universal Studios Florida.