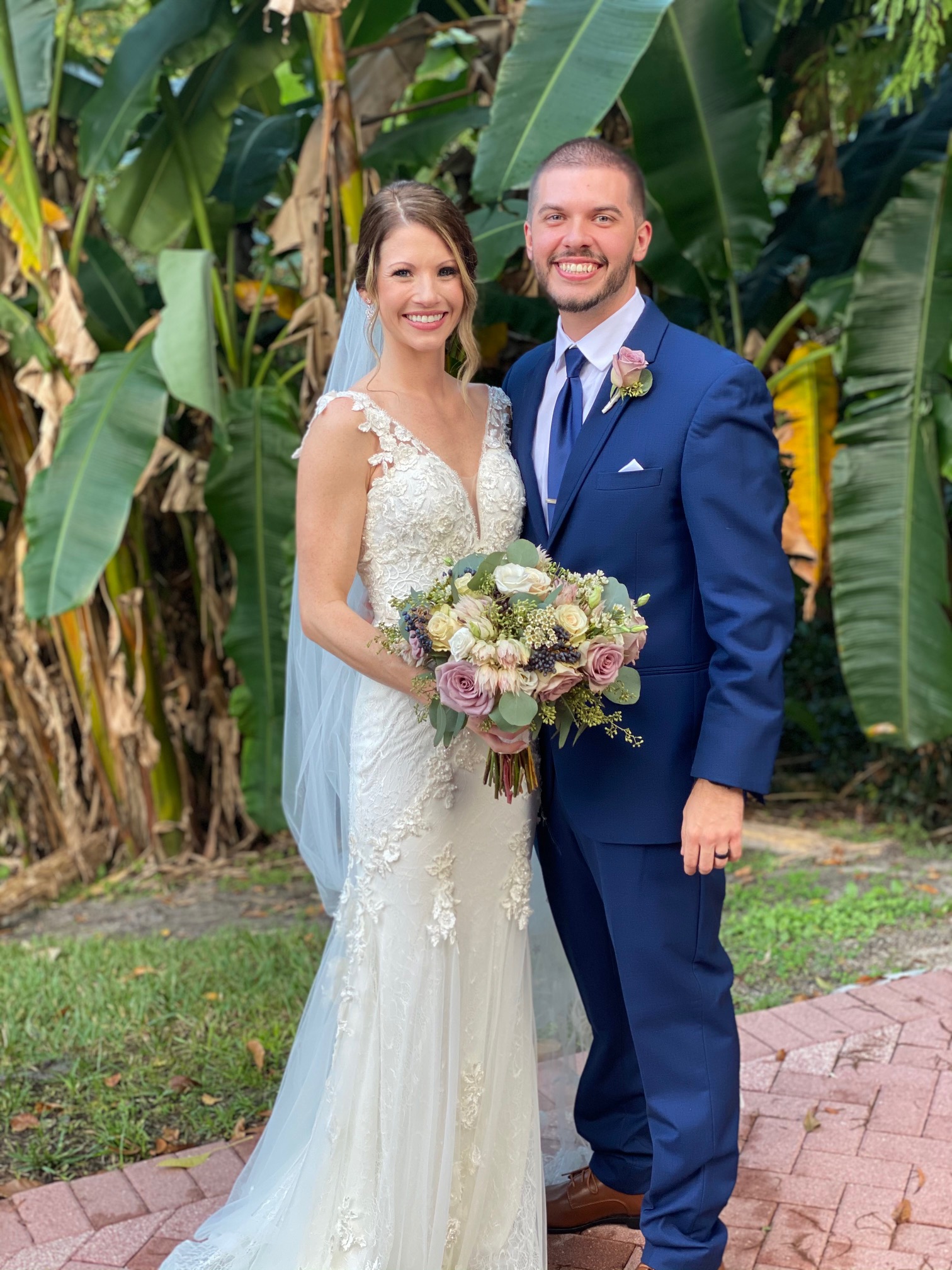 Love That Would Last
Christopher and Crystle met while still in middle school, but the strong bond of friendship created a love that would last through the years. Both the bride and groom had long lasting friendships that had stuck by their side, so when they got married they wanted all those friends to surround them on their wedding day. This beautiful couple decided that through all the uncertainty of life and the pandemic that they were ready to get married and they chose Luxmore Grande Estate as the perfect location for their wedding.
When the Crystle and Christopher started planning their ceremony they really wanted to celebrate their love that would last. They asked Anna Christine Events to help them not just pull together all the aspects of their wedding, but to refer the best vendors to make their dream a reality. Laura with Anna Christine Events really went above and beyond working on this wedding. Some of the time it was crowd control, some of the time it was the minute details, and other times it was watching it all come together, to be an incredible event to celebrate a love that would last.
Miranda Grey Photography did a fantastic job of capturing the perfect angles and more importantly they photographed a love that would last for Christopher and Crystle.
Talk about a love that would last…I love cake and Sugar Sugar Cake Boutique really rocked it! That delicious buttercream is to die for and the cake looked amazing!
And while we are talking about rockin' it, did we mention that the couple hired Soundwave Entertainment to rock the night away. Justin, with Soundwave made sure the microphones and music for the ceremony were absolutely perfect and keep the dance floor rockin' through the evening. Celebrating a love that would last he owned the music for the couple as they celebrated that love.
As if the aesthetic beauty of the venue wasn't enough Crystle and Christopher hired Country Club Florist to really take it to the next level of gorgeous.
Rev. Glynn Ferguson, an Orlando minister and owner of Sensational Ceremonies rounded out their incredible team of vendors. Rev. Glynn worked with Christopher and Crystle to create a custom ceremony that really spoke of a love that would last a lifetime. He asked them to each write a paragraph and tell him why they love each other.
Crystle wrote: Chris and I met back when we were 12 years old. I've loved him since the day we met. He's my best friend, and the best father to our son. He is caring, loyal, intelligent, loving and funny. I enjoy his dad jokes! I can tell him anything about myself and not feel judged. He makes me feel safe.
Christopher wrote: I met the love of my life 17 years ago. I still remember the first time I saw her, as if it was just yesterday. I don't think the memory will ever fade. She's been my rock ever since. Her support is unwavering, her optimism is so uplifting, and her love for our son & I is endless. I am so blessed to have her hand for the rest of my life, to show her how much she truly means to me. My love for her grows every single day. With no morning the same as the day before, and never less. She is my world
We are so thrilled for this beautiful couple. May you have a love that lasts a lifetime!