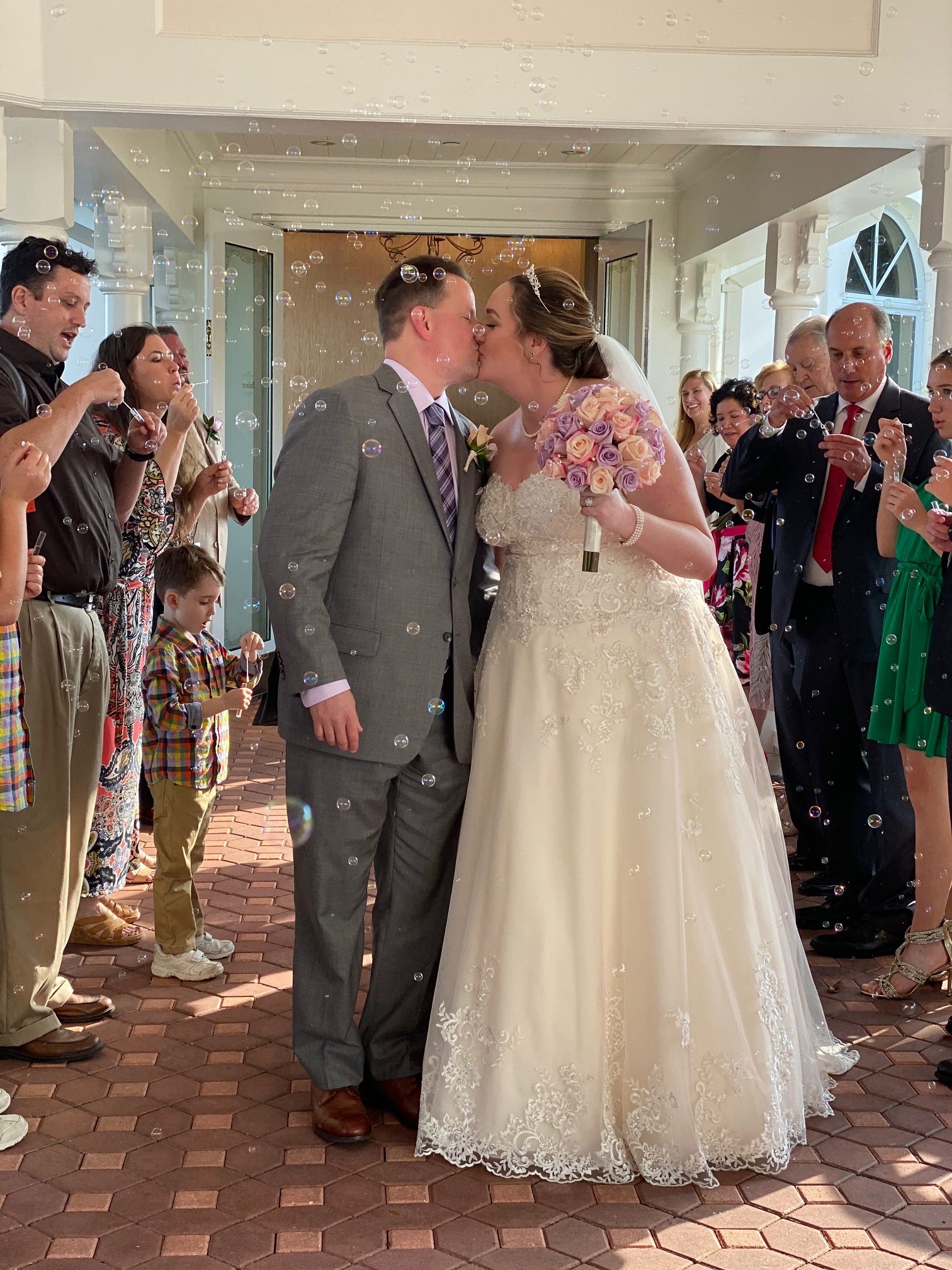 Magical Custom Ceremony
Their Story
Once upon a time a girl loved a boy and had their magical custom ceremony at the Wedding Pavilion of Walt Disney World in Orlando, Florida.   Thomas and Laura had the most amazing experience pulling together their beautiful wedding with the help of Cassie with Disney Fairytale Weddings.  Coming from Texas to have your wedding at Disney can be a daunting task, but with a little help from some fantastic vendors they pulled off something incredible. 
The Team
Dawn with Disney Fine Art Photography was with the couple the entire day.  With getting ready pictures in the bride's hotel then on to getting started early in the morning with a dazzling park shoot in the Magic Kingdom, on to their magical custom ceremony in the Walt Disney World Wedding Pavilion and then rounding out their day with a reception at Disney's Grand Floridian Resort and Spa.The Walt Disney World Florist was responsible for creating the exquisite floral decorations for the couple.  The graceful bouquet of lite pink and lavender roses was wrapped with a white satin and filled with jeweled Hidden Mickies.  Rob with Walt Disney Entertainment made sure the music for the ceremony was both beautiful and fun.  Rev. Glynn Ferguson an Orlando wedding officiant and official Walt Disney World Officiant with Sensational Ceremonies, worked with Laura and Thomas to create a custom ceremony that fit the two of them.  The beautiful Christian ceremony was accentuated and made all the more personal with the fact that Rev.Ferguson asked the couple to write and say why they love each other.
Laura wrote: The first thing that comes to my mind about Tom is his passion for life. He's got a huge passion for anything LSU football, his career, and of course the students he tutors in his free time. I'm so proud of him for making an impact in the lives of these kids. I can't wait to see how he is with his own children. I can get lost in his eyes, which drives him crazy when I'm staring at him, but it doesn't stop me. I'm excited to spend my life chasing sunsets with him, building memories and raising a family.
Thomas wrote: There are so many things I love about Laura and I try to make a point everyday to be reminded of these. I thank the Lord every morning that she is in my life and will be there forever.
First and foremost, she loves the Lord and she really enjoys our Prestonwood Sundays where we feed our souls together. I believe the Lord will bless our marriage and our new family as we seek and live for him.
Secondly, we share the same set of essential values. Faith, love of country, dedication to our engineering careers, raising and loving our child, and a whole lot more. Everyday I am reminded and am grateful to have a soulmate who loves me and is dedicated to the same things I am dedicated to.
Thirdly, she is the sweetest, most loving person I have ever met. She goes out of her way to put our relationship first. From the day to day things she does for us to the life-changing events we have already experienced together, she would drop everything to be there and support us through life tribulations. Our love as grown as we have experienced the joys of life as well as the pain and sorrow of the suffering and death of loved ones. I get the honor and privilege of devoting the rest of my life to someone so deserving of all the love I have for her.
She might not realize how loving and selfless she is, so I will make a point of showing her everyday how much of a blessing she is to me and and our family.
Our life long dreams are finally being fulfilled through the love we have for each other. Although I am not perfect, she makes me want to be a better man, a better husband and eventually, a better father. I find myself happier when she is happy, joyful when she is smiling and I hurt when she hurts and cries. Laura is my lover and best friend. From the beginning of the morning to the end of each day, Laura to me is the embodiment of the greatest earthly gift the Lord gives. Laura is love.
We wish you happiness for a lifetime!