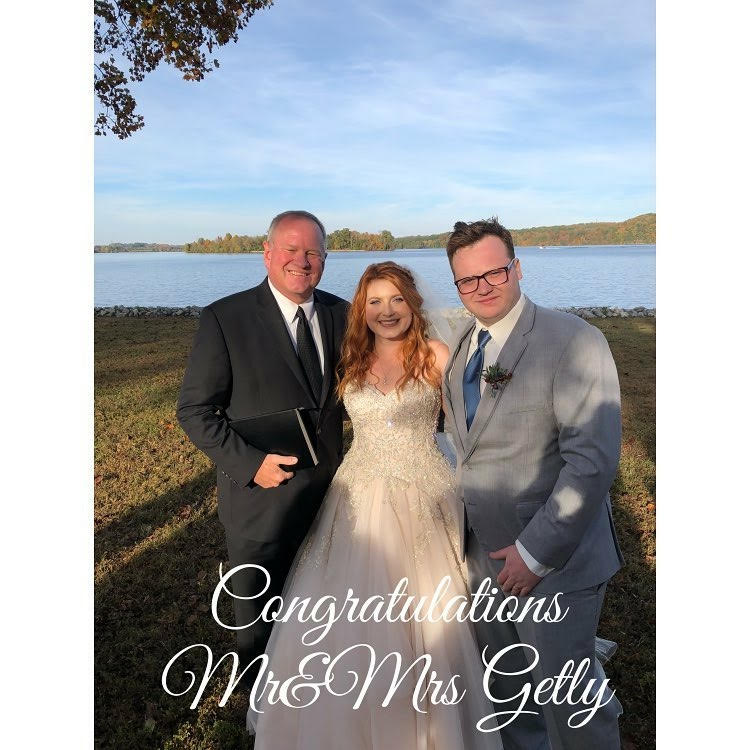 Masterpiece in Winter Park
The Alfond Inn is a masterpiece in Winter Park Florida it is an elegant hotel that reflects class and distinction. There is a wonderful lawn to the rear of the property that provides enough space of a large audience. That is where Jenna and Stephen chose to hold their fantastic wedding ceremony! The couple chose to have a traditional ceremony with scripture readings and a heart-felt rendition of On Your Wedding Day which was read by Jenna's God Mother. That reading in particular ends with very impactful words that meant so much to Jenna and Stephen: "And with luck, all your hopes, and your dreams can be real May success find its way to your hearts Tomorrow can bring you the greatest of joys But today is the day it all starts."
Lon Tosi from the Orlando Team of Sensational Ceremonies wedding officiants work with the couple for many months to create just the ceremony that they had dreamed of. The bridal party consisted of a large group of friends on both sides and the large audience of friends and family members enjoyed a sometimes teary presentation of the ceremony. Jenna and Stephen wrote special words to one another that they had Lon read. Very special!
No wedding can be truly special without a great group of professionals contributing their talents. This wedding had truly an all-star cast. Weddings Unique controlled the entire process from start to finish with class. Andrea and her team were just perfect. Christine McPhail played her harp for the ceremony like on other can. FireFly provided the lighting in the main ballroom, and created a magical scene which was truly breathtaking. Fairbanks Floral topped it all off with their gorgeous florals. Just take a look at their arch! Vitalic Photo and Legendary Films by Damir captured all the moments for the couple. There was a large band playing for the couple at their reception. That band was C'Nergy. They had the entire audience on their feet and dancing all night long! Sprinkles provided the cake. The bridal party and bride looked amazing due to the great work of Destiny and Light. Of course, everything looked so much better due to the great work of Swag Décor, Over the Top Linens, A Chair Affair and Orlando Wedding and Party Rentals. And finally, the ceremony was over the top beautiful thanks to the work of Lon Tosi at Sensational Ceremonies.
Thanks to all for a fantastic job! And to Jenna and Stephen, we wish you much happiness in your lives! You are off on a great adventure!