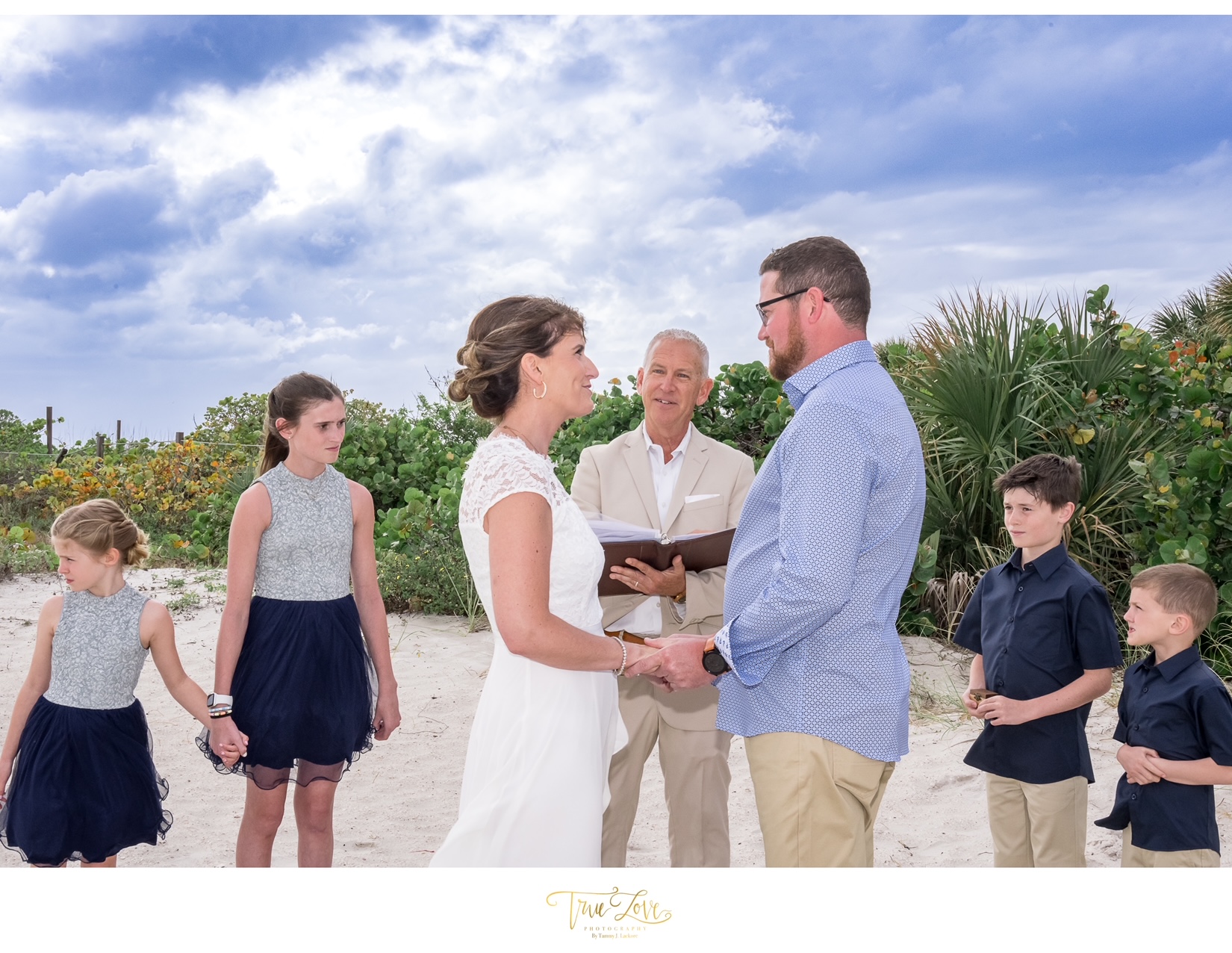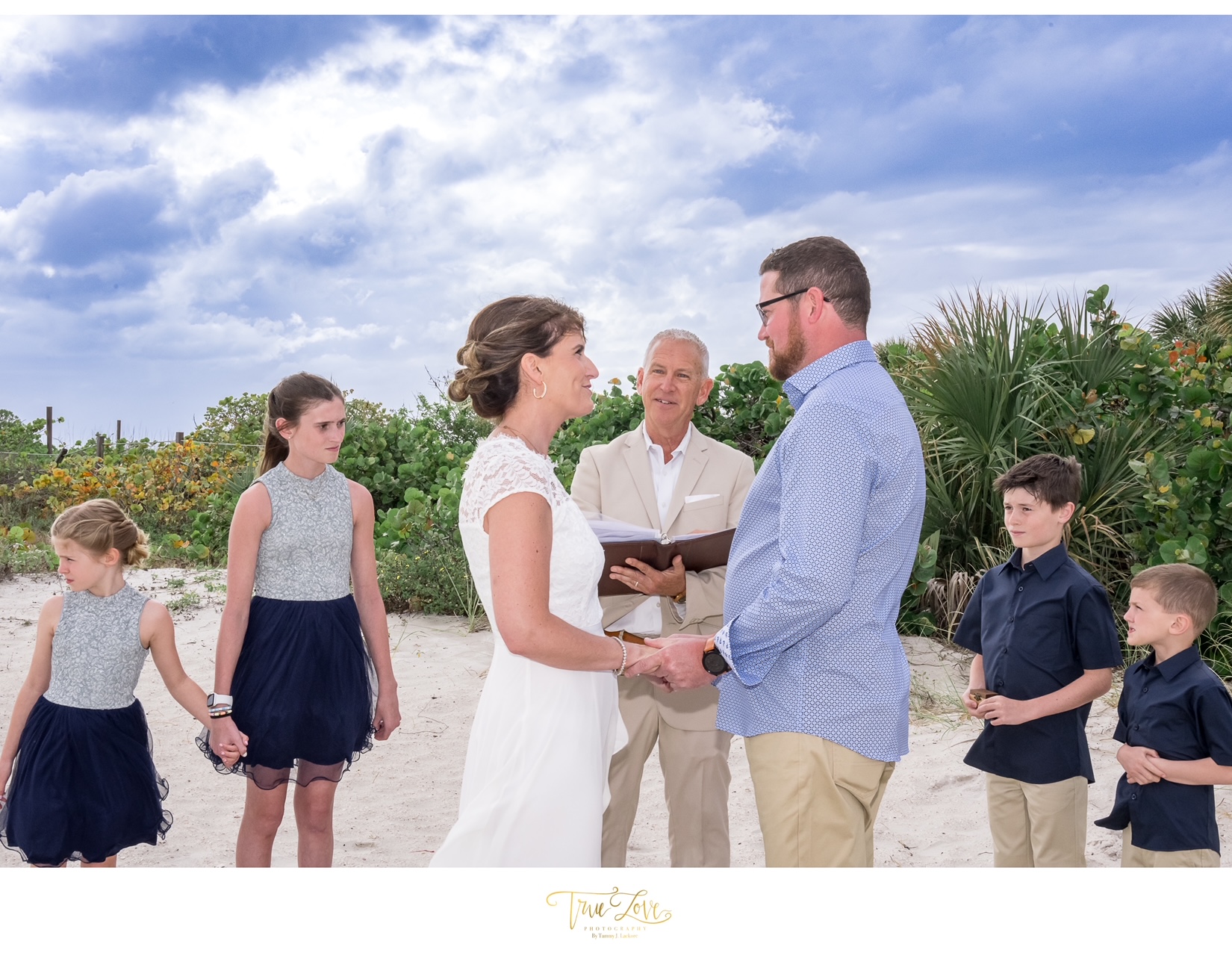 Megan and Mike
Megan and Mike's Retro Elopement at the Postcard Inn
Megan and Mike, a couple from Ohio, chose the Postcard Inn on St. Pete Beach as the venue for their elopement ceremony on a beautiful evening in late Spring.
The Postcard Inn is a unique retro-inspired hotel in a tropical setting in the heart of St. Pete Beach. It is complete with one-of-a-kind surfer chic rooms, a tiki bar, and a pool overlooking the Gulf of Mexico.
Megan and Mike wanted a unique and intimate wedding, and the Postcard Inn was the perfect place for them. They were able to design their own ceremony, which included words about love, friendship, loyalty, fidelity, and trust. They also included a sand ceremony, which is a symbolic ritual in which the couple pours sand into a shared container. This represents the blending of their two lives into one.
The ceremony for Megan and Mike was held on the beach in front of Megan's parents and their children. The couple shared their vows, exchanged rings, and were pronounced husband and wife by Rev. Rick Lackore of Sensational Ceremonies.
After the ceremony, Megan and Mike celebrated with a private dinner at the hotel's restaurant. They then spent the rest of the evening relaxing on the beach and enjoying their new life together.
Tammy with True Love Photography made sure to capture every moment of Megan and Mike's wedding. From getting ready pictures to the ceremony and to formal portraits she captured it all.
Megan and Mike's elopement wedding was a beautiful and memorable event. It was a celebration of their love, and it was a day that they will cherish forever.
Sensational Ceremonies
Average rating:
0 reviews