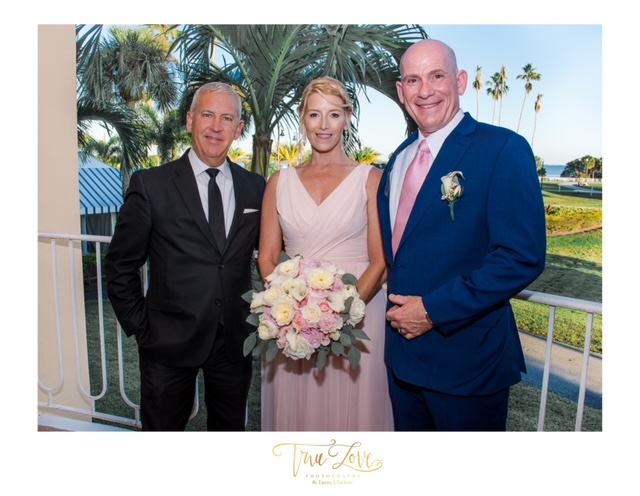 On the Balcony
Joan and Ken wanted to elope together and chose to have an intimate ceremony on the balcony of the room where they were staying in Safety Harbor in early December.
Tucked beside upper Tampa Bay and easily reached from Tampa, St. Petersburg and nearby cities, Safety Harbor offers visitors a unique small-town setting. Guests and visitors will find plenty to do in and around Safety Harbor as it offers plenty of dining options, the lovely Bayshore Linear Park, shopping along Main Street and is host to some of the best special events in the Tampa Bay region.
The couple's custom designed ceremony on the balcony included Scripture Readings from the book of Ruth Chapter 1, Proverbs Chapter 3, and 1 Corinthians Chapter 13; The Lord's Prayer, the Blessing of the Hands and the Special Reading Union.  Then, the couple shared their wedding vows, exchanged rings and were pronounced husband and wife by Rev Rick Lackore of Sensational Ceremonies.  
Special thanks to Cali, with True Love Photography, for providing this beautiful picture of the happy couple after their ceremony on the balcony.      
Congratulations to the new Mr. and Mrs. Ken Baron!