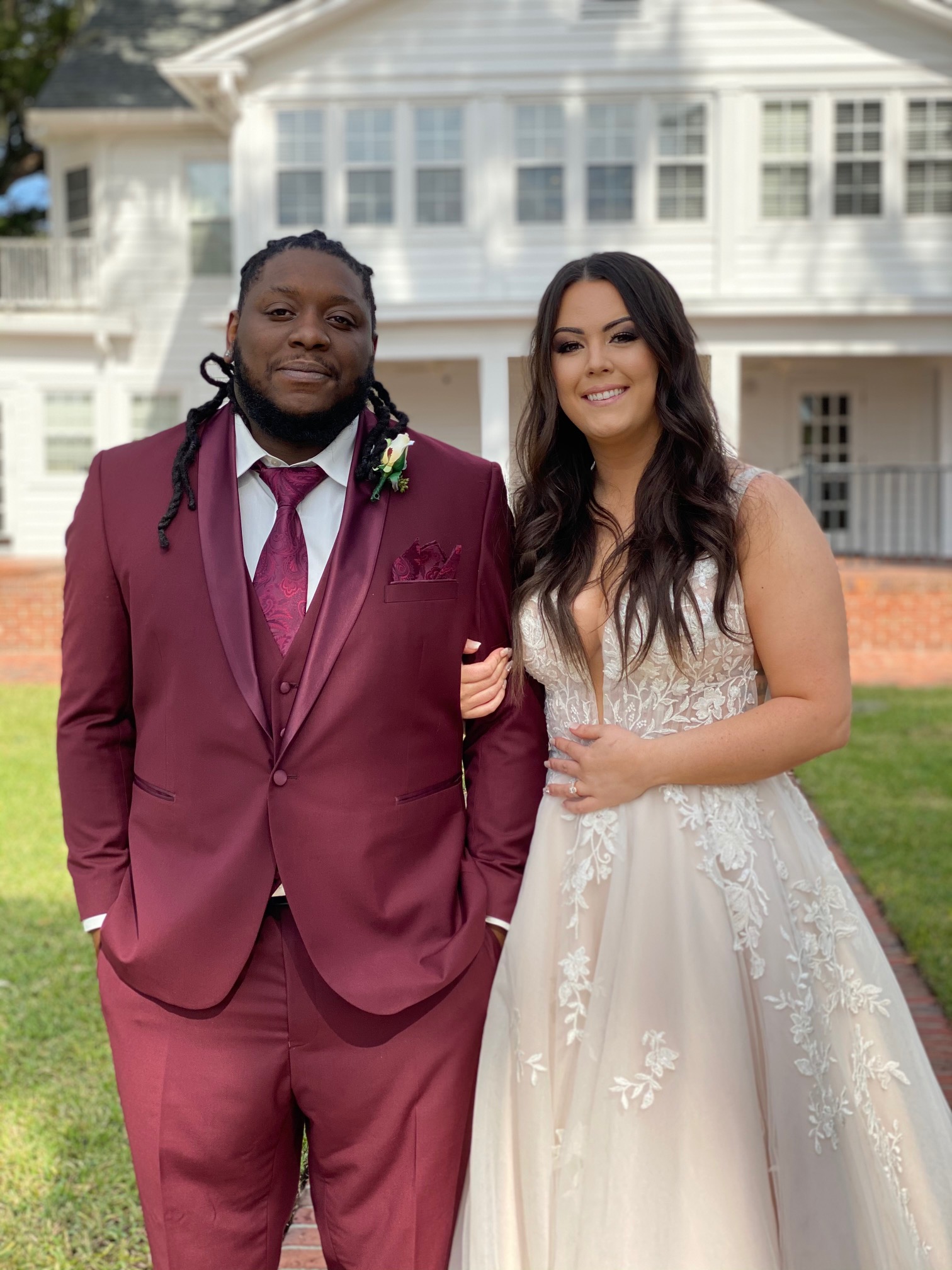 Historical
Mary and Dontrell decided to have a beautiful intimate ceremony at the historical Estate House at Cypress Grove, in Orlando. There on the shore of Lake Jessamine is a beautiful home, built in 1925 and on a land grant that saw Native Americans winter here for hundreds of years.

To capture the historical feel of the venue and bring that through their decor the couple asked Flowers by Lesley to create floral decor with native white roses and red berries. The result was nothing short of amazing!

Justin, with the Orlando DJ Group did a great job of creating the perfect atmosphere for this historical themed wedding. The music was perfect and the microphones captured every word that was spoken.

RJ from Foxgrove Films made sure to capture this historical wedding through photography, for the couple share for a lifetime.

Rev. Glynn Ferguson, an official Walt Disney World Wedding officiant and owner of Sensational Ceremonies, worked with the couple to help them create a custom ceremony that captured the historical feel of their venue. As part of the process of creating their custom ceremony, Rev. Ferguson asked the couple to each write to him and tell him why they love each other.

Dontrell wrote: Why I love you? That's a good question but it's a question that can be answered in so many ways. I love you because your love is unconditional. You love hard, I look into your eyes everyday and it gives me a feeling of security and at the same time a responsibility to prove how much you mean to me. I love you because mentally you push me to do things I know I wouldn't have any courage to do without you. I love you because you give me a reason to be. A lot of people say you can't explain love or describe what it is but you are love in its purest form.
Mary wrote: Dontrell, my love, my best friend, I love him because he accepts me for who I am. He is my strength when I feel like I don't know where to turn. There have been days where I've felt worthless and days I've felt rejected but with him I've always felt loved and accepted. He is my best decision, my saving grace and my forever love. I want to thank him for showing me the love that is in its purest form."
If you are interested in a package like this historical wedding mentioned above check out our packages

We wish them a Happily Ever After!