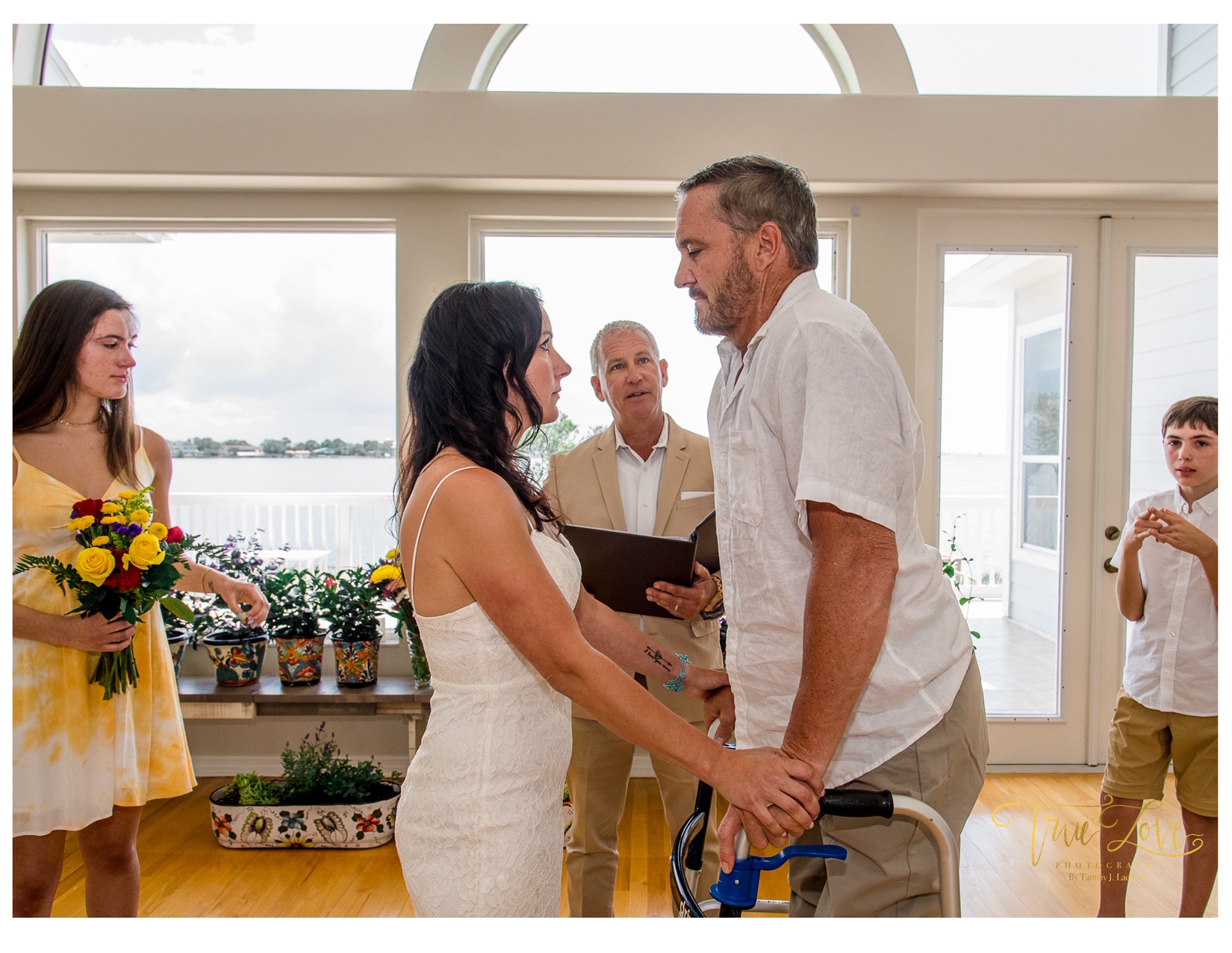 Pandemic elopement
Both Anna and Kevin had experienced pain and loss in their past, but together they found love again.  During the Covid Crisis they wanted to have a pandemic elopement and get married, but they were under a Stay at Home Order in their home state of Pennsylvania.  Fortunately, a friend of Anna's had just moved into a new home in Tarpon Springs that they could use for their ceremony … so they headed out on a road trip to Florida for their intimate wedding ceremony in late May. 
Anna looked amazing as she was escorted by her son down their makeshift aisle, to join Kevin at the head of the aisle. The couple's custom designed ceremony included the Blessing of the hands, and a scripture reading from the book of Ruth. Then, with Anna's children serving as their attendants, and in front of an intimate gathering of family and friends, along with a stunning view of the Gulf of Mexico out the window behind them as their backdrop, the couple shared their vows, exchanged rings and were pronounced husband and wife by Rev Rick Lackore of Sensational Ceremonies.
Thank you to A True Love Affair Intimate Florida Weddings for coordinating all the details and Wedding Photographer Tammy, with True Love Photography, for providing this beautiful photo as Kevin shared his vows with Anna.
Congratulations to the new Mr. and Mrs. Kevin Oldt!