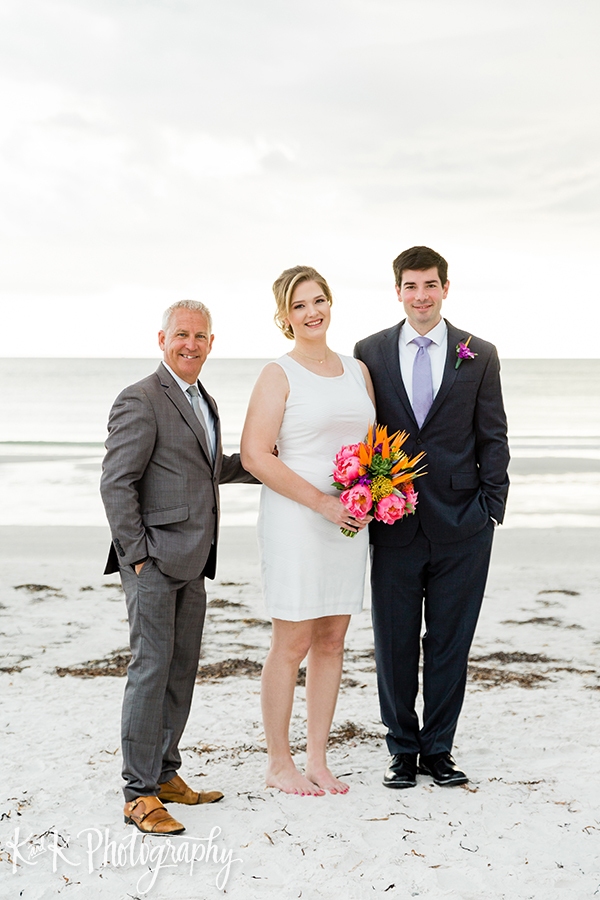 Beach Elopement
Anna and Daniel's wedding plans were disrupted by the Covid 19 Crisis, and although they had already rescheduled their ceremony to November 2019, they still wanted to elope get married on their original date in mid-May on St. Pete Beach near their Venue. 
Anna looked amazing as she made her way across the sand to join Daniel at the water's edge. The couple's custom designed ceremony included a Sand Ceremony. Then, with just two of their friends in attendance, and a stunning view of the Gulf of Mexico as their backdrop, the couple shared their vows, exchanged rings and were pronounced husband and wife by Rev Rick Lackore of Sensational Ceremonies.
Thank you to Cornelia, with K and K Photography for providing this beautiful photo of the happy couple after their ceremony.
Congratulations to the new Mr. and Mrs. Daniel Sevilla!