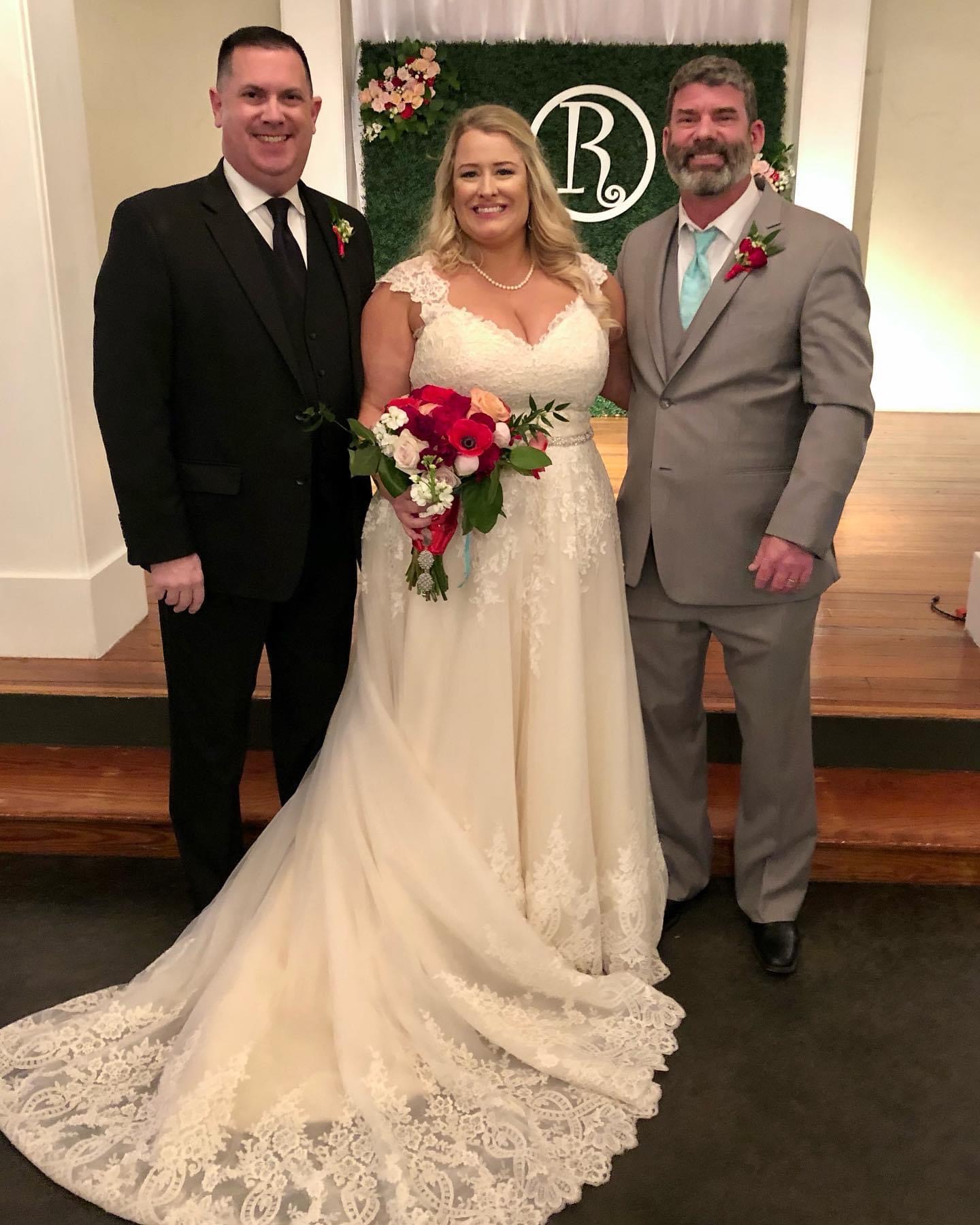 Perfect Location
Sean and Dawn Robertson celebrated their marriage with their public ceremony at The Palladium in downtown Waco was the location for their beautiful ceremony.  With it's beautiful brick walls, wood plank ceiling, and white columns, it was the perfect location for Dawn and Sean to tie the knot.  

 Shauna, with Weddings by Shauna, took care of all the details and made sure the wedding stayed on time. The floral arrangements she created for the wedding  were stunning for this perfect location, and added to the beauty of the ceremony.

Shelly and her team, with Shelly Taylor Photography, took some amazing pictures of the couple on their wedding day. With the perfect location they captured every moment from the couple getting ready, through the ceremony and on into the reception. These are the photographs they will cherish a lifetime.

Baris Italian Restaurant prepared a delicious meal for the cocktail hour and reception.  Not one person was left feeling hungry by the end of the evening.  The cakes from All Sugar'd Up looked fantastic and tasted fabulous. The three tiered wedding cake was adorned with sugar lace, while the groom's cake was themed with his love of the Dallas Stars.
Carlo, with Wall of Sound Productions, took care of the ceremony music, had the tunes playing during the reception, and got everyone up on their feet and dancing! He really made this the perfect location for a really fun reception.

Rev. Greg Gassaway, a Dallas/Fort Worth area Officiant with Sensational Ceremonies, worked with Sean and Dawn to create a beautiful custom ceremony.  Their personalized ceremony was specifically chosen by the couple and gently crafted for the two of them by Rev. Greg.  In the perfect location at the perfect time, they were able to display their perfect love for each other.

 It was a perfect day to celebrate their love!!