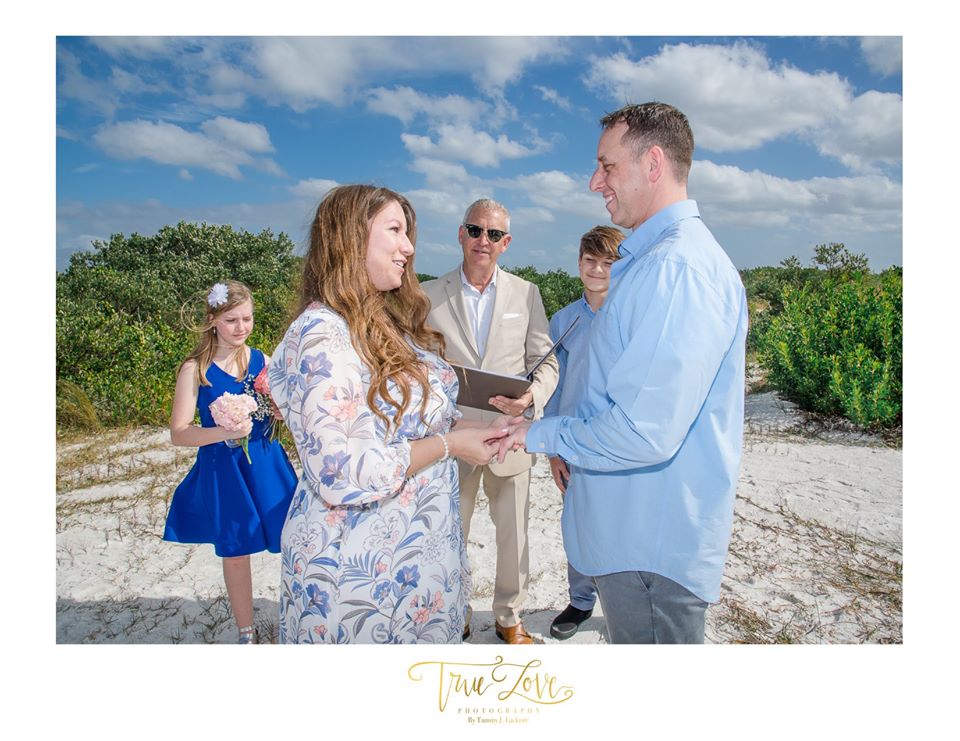 Secluded Beach
Karen and Ricky decided at the last minute that they wanted to get married on a secluded beach in Dunedin, Florida on an absolutely beautiful afternoon in early January.
Karen looked beautiful as she was escorted by her son across the secluded beach sand to join Ricky at their makeshift altar. The couple's custom designed ceremony included words about Love, Friendship, Loyalty, Fidelity and Trust, Blended Family Vows for each of their children, A Wedding Prayer and Butterfly Release. Then, in front of their two children, the couple shared their vows, exchanged rings and were pronounced husband and wife by Rev Rick Lackore of Sensational Ceremonies.
Special thanks to A True Love Affair Intimate Florida Weddings https://www.facebook.com/atrueloveaffairweddings , http://www.atruelovewedding.com/ for coordinating the last minute details, and Wedding Photographer Tammy Lackore with True Love Photography www.atruelovephotography.com for providing this beautiful photo during their ceremony.
Congratulations to the new Mr. and Mrs. Ricky Dutton!