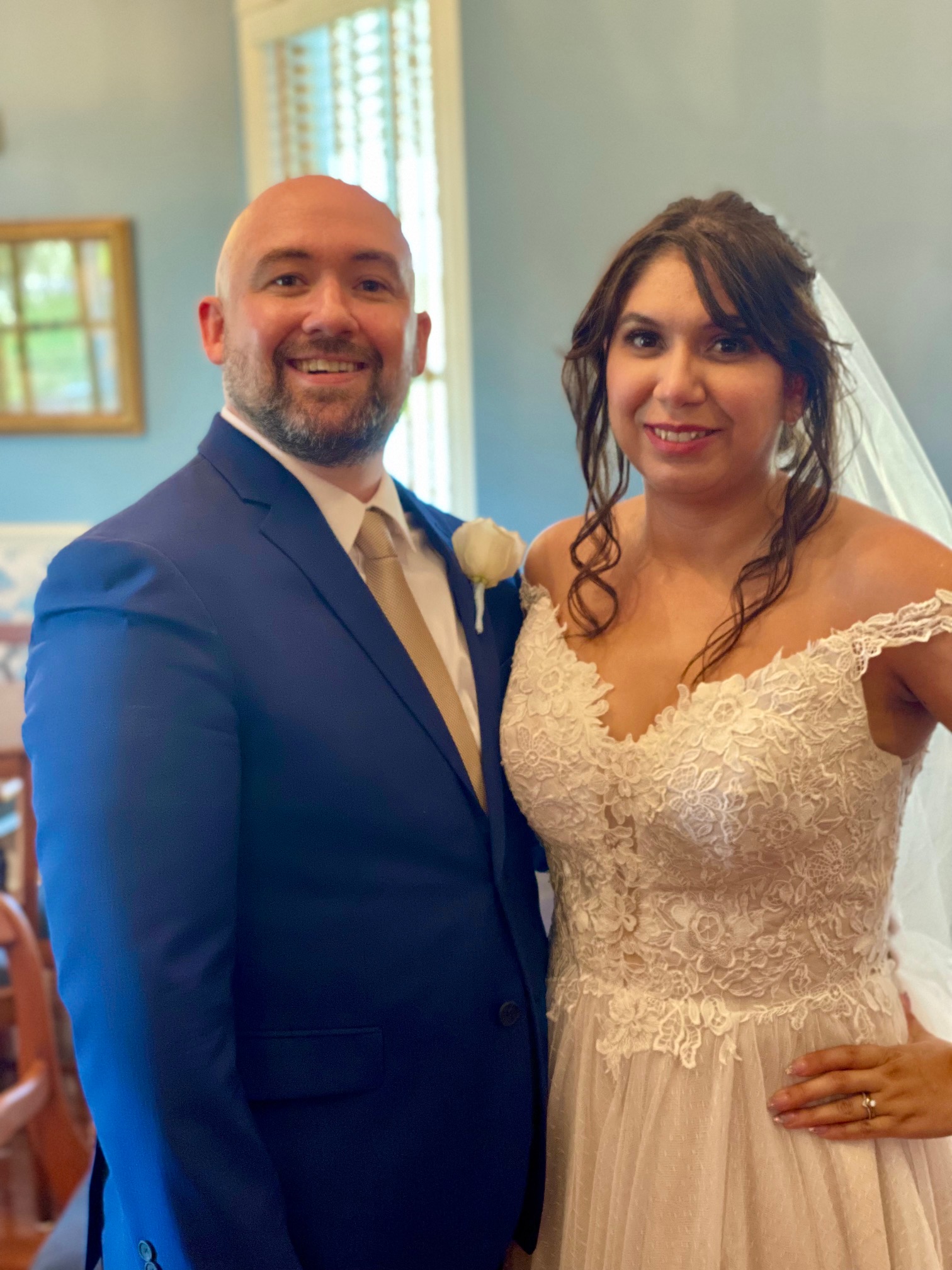 Simply Southern
Andrew and Ana were married at the simply southern Highland Manor in Apopka, Florida;  just minutes away from Walt Disney World.  Highland Manor, with it's wrap-around front porch and sweeping live oaks is really a gem of a location to get married.

Ana and Andrew were assisted in their simply southern wedding planning by Bonnie from P.S.I Love You Productions.  Bonnie made sure everyone was kept in the loop 

Joe with Elegant Entertainment worked with Ana and Andrew to make sure their ceremony and reception was fun, upbeat, and fit with their simply southern surroundings.  From beautiful ceremony music to songs that kept them dancing into the night Joe rocked the event.

Dream Designs Florist really worked their magic on this simply southern wedding.  From the florals for the wedding party to the ceremony and table decor, they really did an amazing job.

Photography by Greg worked hard on this simply southern wedding at Highland Manor.  From the arrival of the ladies and their getting ready pictures, all the way through the ceremony and reception Greg made sure to capture every moment.

Rev. Glynn Ferguson, the owner of Sensational Ceremonies and an Orlando wedding officiant, worked with Ana and Adrrew to create a simply southern ceremony that fit the two of them.  The custom ceremony and personal vows really made the ceremony perfect for their wedding. Rev. Glynn gave the two of them a homework assignment to write and tell him why they love each other.

Ana wrote:  Everything happens for a reason. It was God's plan to take us all across the world to meet. I love you because you are funny, smart and you dare me to be a better version of myself. You take care of me in every way your love for me goes beyond the stars and I know that you will always be there to catch me if I fall. I love how shy you can be, how loud you can be and even how ironic and sarcastic you can be but to me you are my diamond in the rough. I love you with all my heart Andrew Williams.

Andrew wrote:  Ana Karen Jimenez was a bouncy bubbly entity of joy. Her smile and laughter brought a warmth and comfort to me while we were 7,000 miles away from home.
Ana lives her life with her heart wide open with a willingness and acceptance to embrace life to which I am truly envious and wish to spend every moment Watching in amazement and enchantment as she interacts with the world around her. Her love knows no limits and her devotion to family and friends is absolutely admirable.
A good heart is an understatement, an individual epitomizing what it means to have character, a pure paragon gifted to the world is just characterization and I thank the Lord, God, That I can walk on this path through life next to you. I love you with all of my heart and entire being, Ana Karen Williams.  

Congratulations on your simply southern wedding ceremony at Highland Manor!