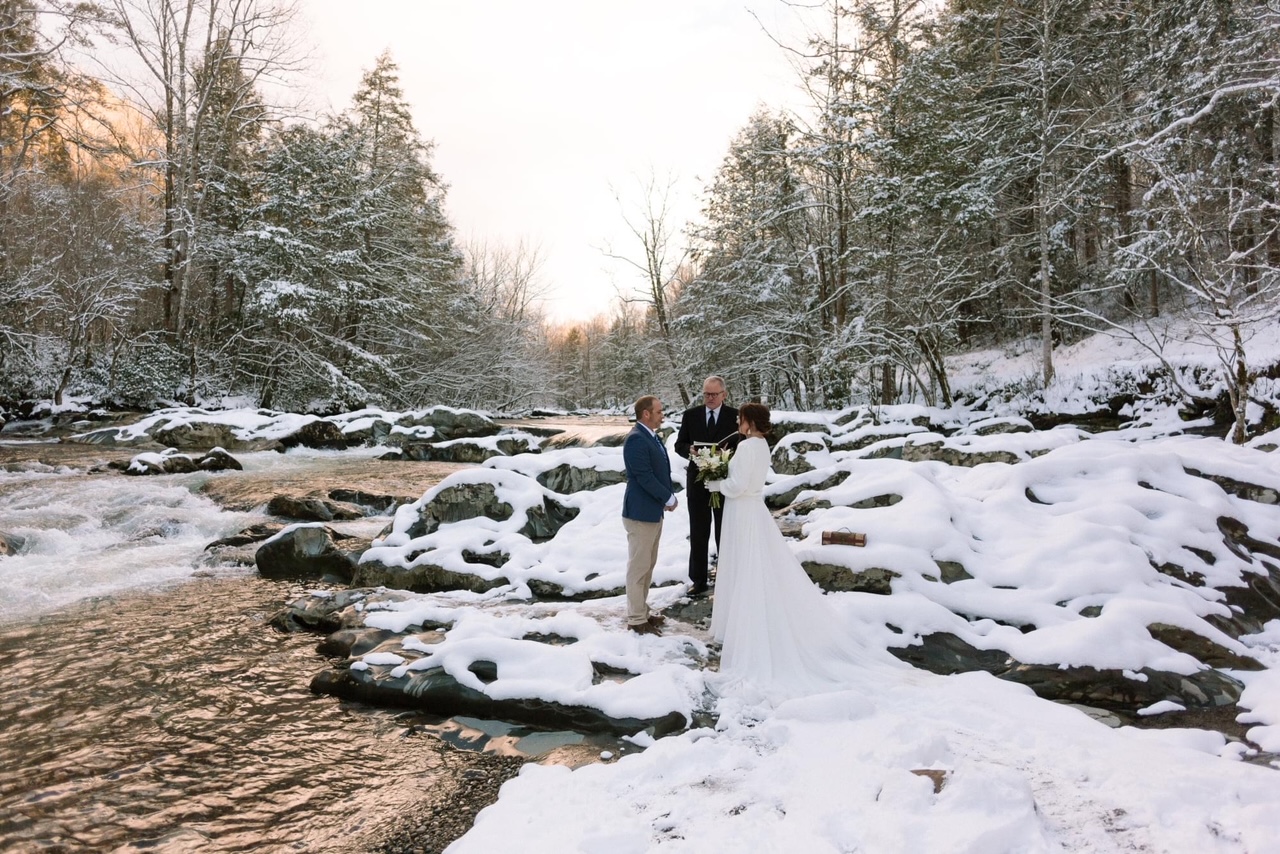 Snowy Adventure
Getting married in the smoky mountains can definitely be a snowy adventure! Everything from hiking, seeing black bears and elk, gazing up at the waterfalls and watching the amazing sunsets, to hopping across boulders in the river and playing in the snow. And with the snow comes ice, hills & curves, and road closures. The night before Charly & Will's wedding, there was a snow storm in the smokies. The road to their ceremony location (among many others in the national park) was closed, so we had to change locations for their wedding.

Kathleen with JoPhoto called the park to confirm which roads were open and coordinated the relocation of this snowy adventure with all the vendors and at the same time recorded beautiful photos to capture the moment of a lifetime. What started out as an ordinary elopement turned to something Amazing!

While all the changes were taking place, Flowers of Gatlinburg provided the bride a beautiful bouquet of flowers and a boutonniere for the groom to create an even more stunning picture for their snowy adventure.

Charly was fortunate to lock in the services of Effortless Beauty to create a beautiful bride with her make-up and hair and not the least to say took on the challenge of getting up the hill to the cabin to provide their services

Chuck O'Connor, an East Tennessee officiant, with Sensational Ceremonies , had the privilege to officiate their snowy adventure wedding on this special day. Chuck worked with the couple to create a custom ceremony that was personal and unique, just for the two of them. When the plans changed Chuck was flexible and patient to make the couple feel at ease.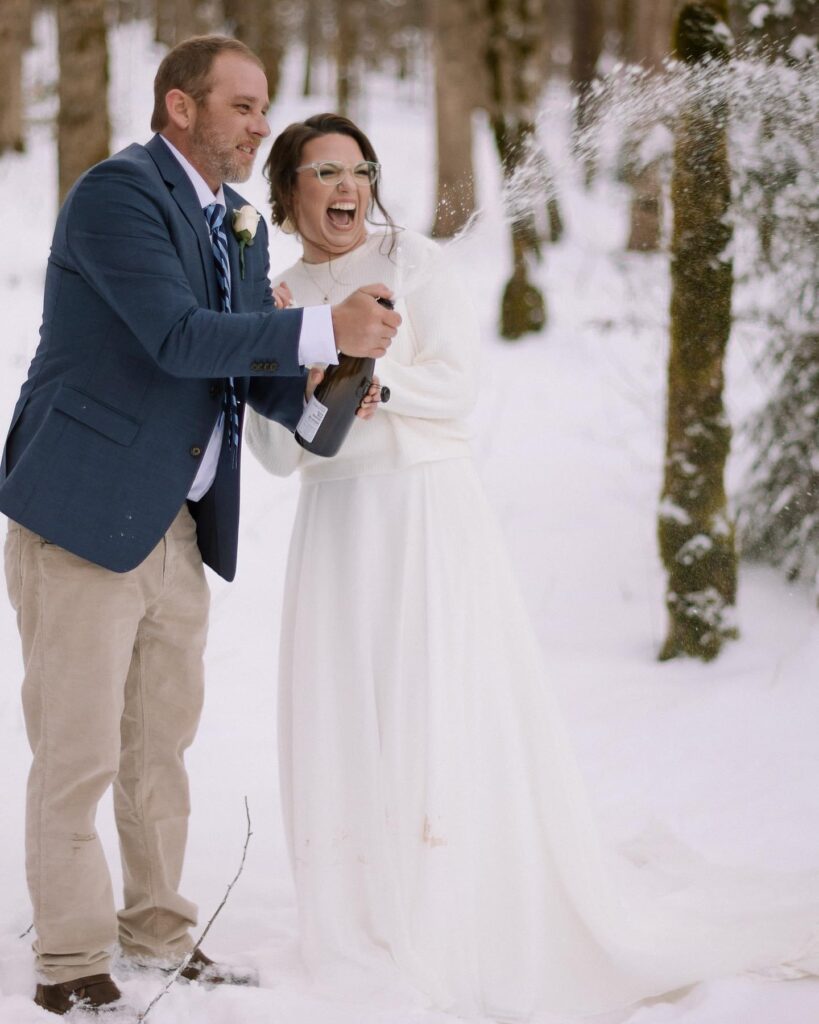 Boy was it an amazing snowy adventure! Greenbrier has never been so beautiful; draped in snow, with the sound of the river flowing over the smooth rocks. It's always an adventure here in the smokies, and hiring experienced wedding professionals who know the mountains, roads, seasonal challenges, and can recommend alternatives when needed can be a lifesaver. These local professionals have working and hiking in these mountains all their lives, and there's no place they'd rather call home!
Congratulations Charly & Will on your snowy adventure!