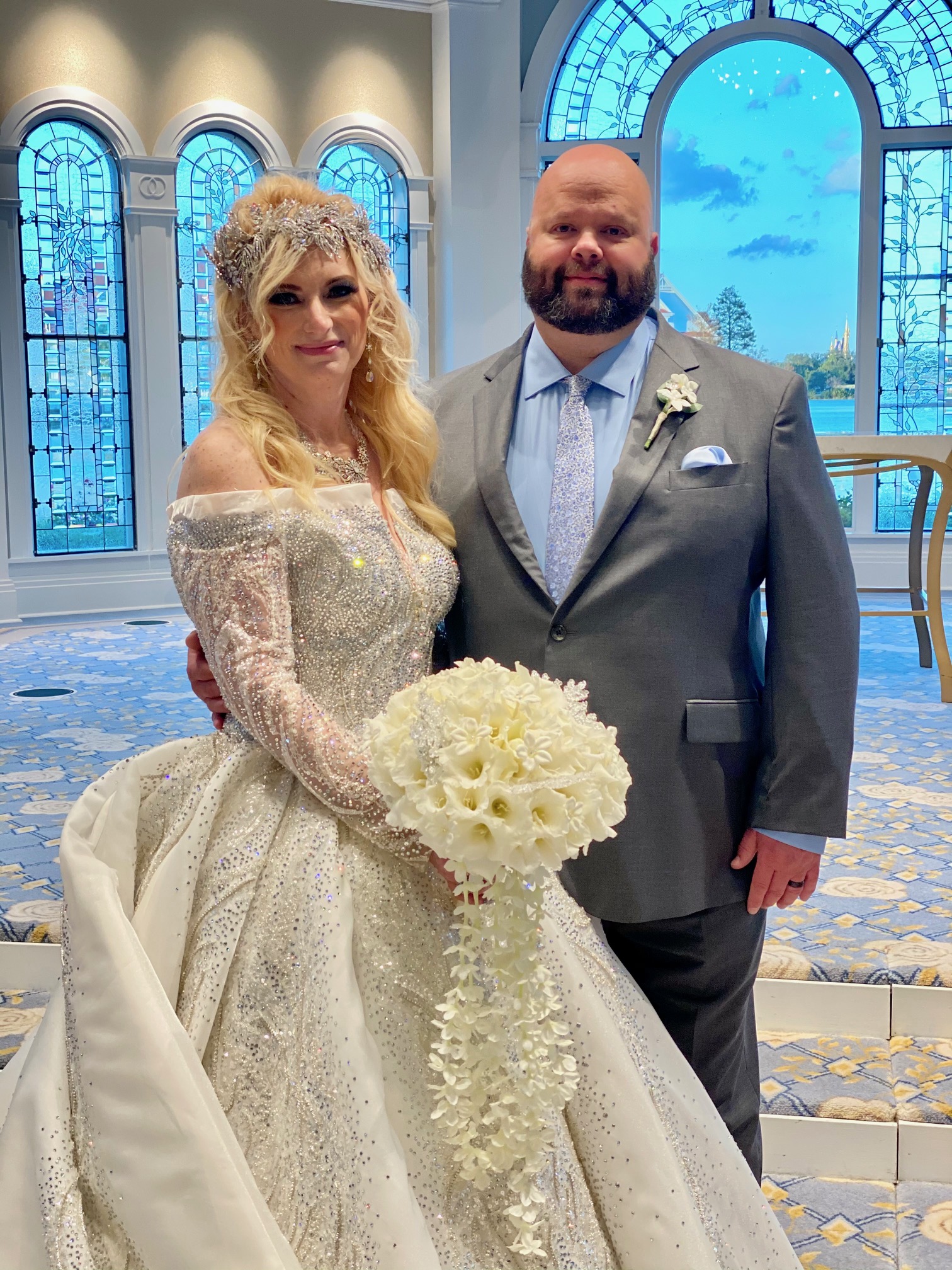 Surprise Vow Renewal
Michael and Laura had been married for 27 years when Laura got a fantastically magical idea. Why not have a surprise vow renewal at Walt Disney World? They already were planning a trip to the Happiest Place on Earth and this would be the topping on the cake.
Laura contacted Diane with Disney Fairytale Wedding and she put the plan for this surprise vow renewal into action. Keeping Michael out of the loop Diane worked with Laura to line up a fantastic team of magical vendors.
Dean with Disney Fine Art Photography was enlisted to capture every moment of the surprise vow renewal and Laura even had Dean lined up for park shoot the next morning in the Magic Kingdom. Just the two of them and Dean with a camera!
The Walt Disney World Florist went over and above to take the idea of a surprise vow renewal and make it absolutely magical. With a beautiful bouquet of white roses cascading towards the floor, it was absolutely spectacular.
Rev. Glynn Ferguson, an Official Walt Disney World Officiant and owner of Sensational Ceremonies in Orlando, Florida, worked with Laura on her surprise vow renewal. Twenty-seven years is a long time to be married and she wanted the custom ceremony to be extra special. With personalized vows that were appropriate for their years of marriage and a poem entitled "Love," everything was just perfect.
Did Michael figure it all out? Well kind of! When an oversized box appeared at their home Michael's spider senses went off. Being the Sheriff in their community he has learned to be aware when someone is trying to pull a fast one on him. This surprise vow renewal was up, but just a few days before the trip. And what was in the box?
Laura's AMAZING, DAZZLING, BEAUTIFUL Dress. Check out the pictures for proof!