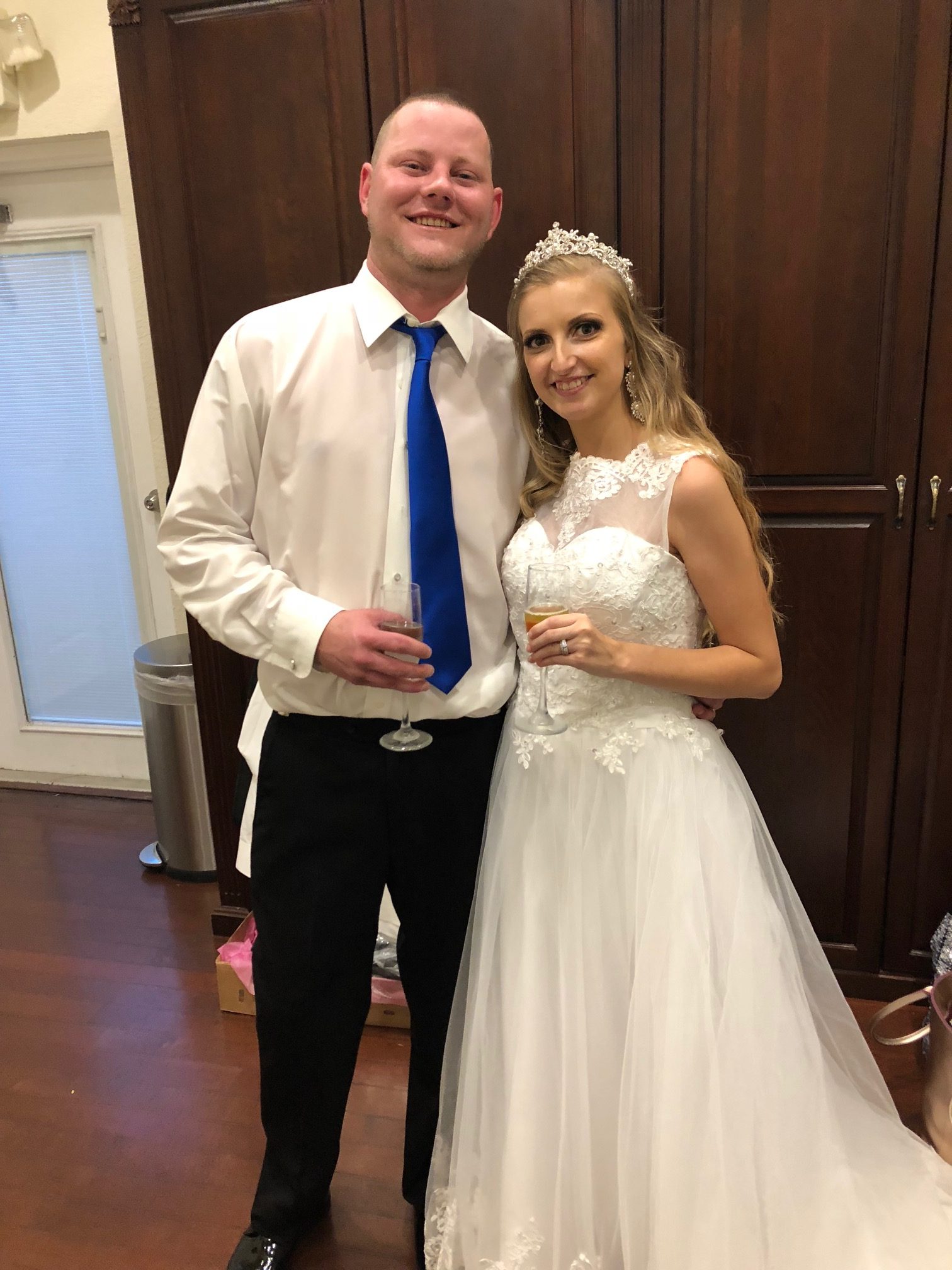 Travis and Nichole Married
Nichole and Travis were married at the Royal Crest Room in St.Cloud, Florida. Surrounded by beds of blooming annuals the couple chose an evening wedding to give their guests a little break from the Summer heat.
Captured by Belinda worked with the couple to make sure all the shots of the wedding and the couple with their family and friends were captured to share for a lifetime.
Rev.Glynn Ferguson with Sensational Ceremonies worked with the couple to create a custom ceremony filled with love an laughter. He asked them to write and tell why they love each other and this is what they wrote: Nichole I love you because you know that time are bad or good, we have a higher power to look up to.
I love you because I've constantly and continuously thought of how to redefine the word perfection. The only thing I can come up with is you.
I love you because it's not going to be my kids it is going to be our kids
I love you cause you will love and cherish them as yours.
I love you cause you make me a better father.
I can defiantly say. I love you way more then just these words.
While Nichole wrote:
I will never have enough time or space to explain how much I love you and the reasons behind it. I do know that when I'm with you, there's never a moment that goes by that I don't think about how lucky I am to have you. With every laugh, every smile, and every adventure we share- I know that this is who I should be doing it with. You know exactly how to make me feel better when I'm feeling down. When I get in over my head (which is more than often,) you know exactly how to get my mind straightened out. You are the most genuine and caring man I've ever met. And you know exactly how I like my coffee- like why wouldn't I love you for that? Now that's commitment! (HAHA)
But on a serious note, you are the first thing I think of when I wake up and the last thing I think about before I go to bed. I want to spend every single moment with you. And when I'm away from you, I just count the minutes until I'll be back with you. It sounds pretty crazy, but that's how you make me feel. I've never felt all emotions in one, the way that I do when I'm with you. You know me better than anyone else in this world, and somehow you still manage to love me. You are my best friend and my one true love. There is still a part of me today that cannot believe that I'm the one who gets to marry you. I love you Travis!