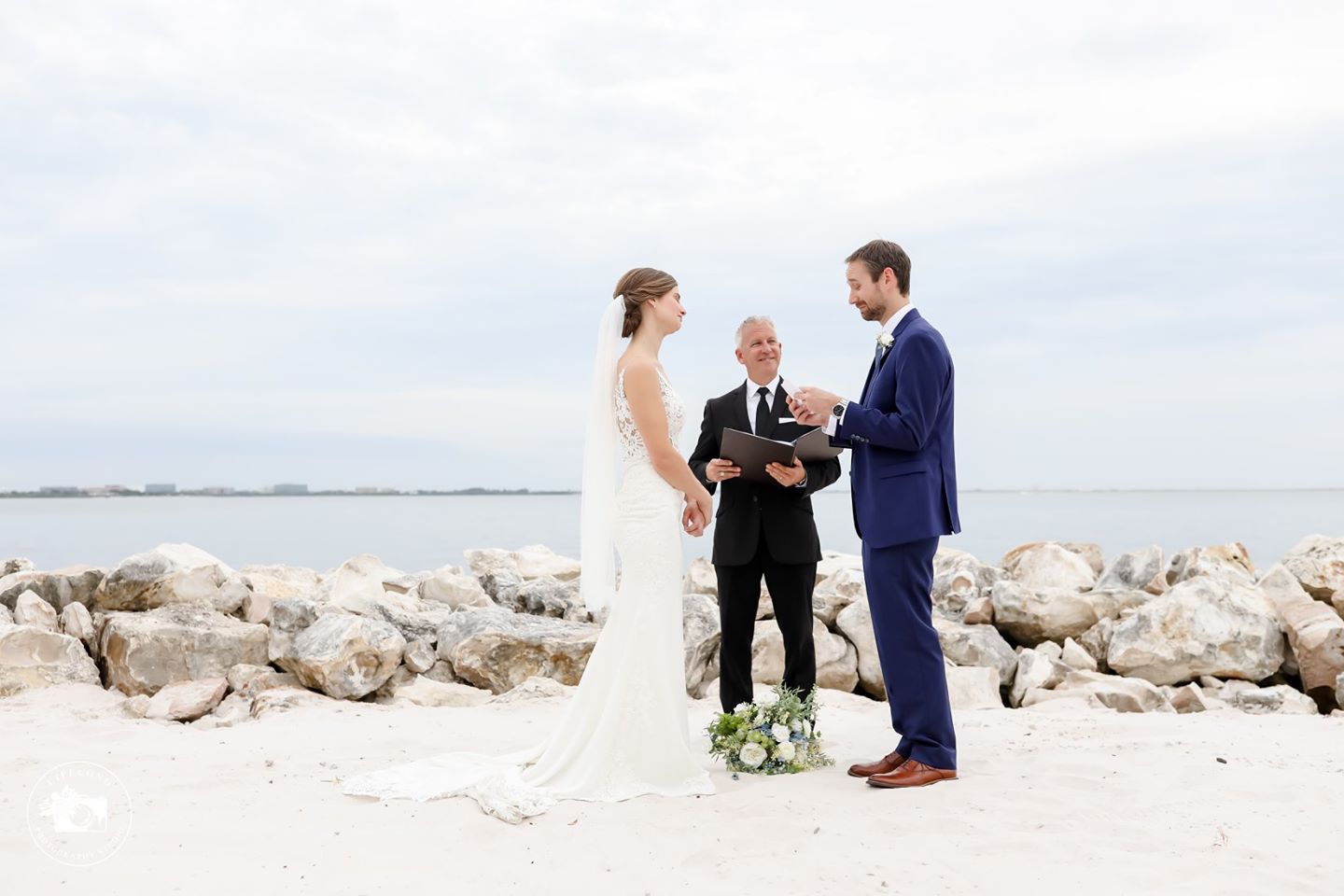 A Beautifully Intimate Ceremony
Delaney and Bennet's wedding plans in mid-April were interrupted by the Covid 19 crisis, but they wanted to keep their same wedding date so they got creative and made reservations at the Current Hotel on the shores of Tampa Bay. The sweet couple got permission to use the private beach and persevered to have their beautifully intimate wedding ceremony.
The Current Hotel is a unique wedding venue and is situated in the Rocky Point area of Tampa, and is an urban oasis with a resort-like feel within easy access of downtown Tampa.   
Delaney looked beautiful as she made her way across the sand to join Bennet. The couple's custom designed ceremony included The Art of Marriage and Union by Robert Fulghum. Then, with just a few of the hotel staff watching from the pool balcony, and with an amazing view of the West Shore of Tampa Bay as their backdrop, the couple shared their own personal wedding vows, exchanged rings and were pronounced husband and wife by Rev Rick Lackore of Sensational Ceremonies.
Special thanks to Buffy, with Lifelong Photography Studio, for providing this beautiful picture as Bennet shared his written vows with Delaney.
Congratulations to the new Mr. and Mrs. Bennet Tillapaugh!