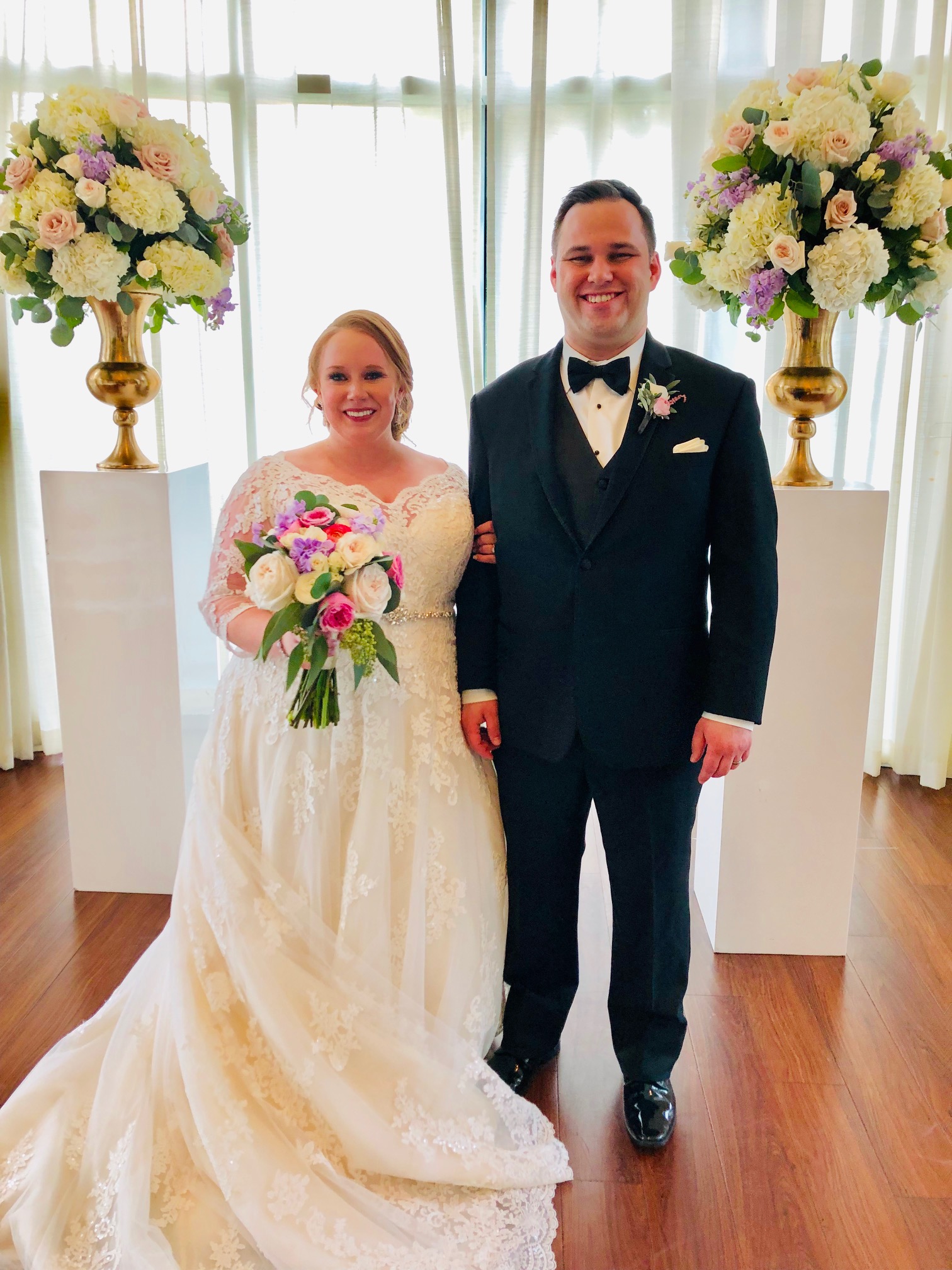 A Touch of Pastel
Courtney and Chris had a beautiful wedding in front of their family and friends at the Lake Mary Events Center. With a touch of pastel the colors of flowers down the aisle and in the beautiful arrangements by In Bloom, everything looked amazing!
Chris, I love your smile. I love your work ethic. I love how goofy you are. I love your loyalty. I love that you do all our cooking. I love that you are kind and generous to those around you. I love how you value my opinion even when we don't agree. I love your sense of adventure. I love how you make me feel beautiful and confident each and every day. Chris, I love that you are my best friend.
Chris wrote: Courtney, you are my best friend and the love of my life. There are too many reasons why I love you to count or put to into words, but I will try…..
I love that everytime I have a rough day you are there for me.
I love how you laugh at my silliness even though I know some days you want to kill me.
I love that being with you has made me into a better person.
I love whenever you look at me I feel the same way I did the first day that we met.
I love how you do the little things that keep my life in order, even though i don't always thank you for it or realize it. Without you I would not be where I am today.
But most of all I love that when I look into your eyes I see the future, a house, kids, grand kids, growing old together, and that none of it scares me as long as I have you.
I love you Courtney Nicole and I always will until the end of my days.
Now they are off on their journey through life together and we wish them the very best life.